1

Heritage for all

Historic Environment Scotland is working hard to improve access and widen participation in Scotland's historic environment.

We believe everyone should be treated fairly and that no one should be denied opportunities or discriminated against because of factors such as their age, disability, gender re-assignment, race, religion or belief, sex, sexual orientation, marital status or pregnancy.

Scotland's history belongs to everyone. We want it to be understood, shared and enjoyed by all.

To make this possible, we:
collaborate with external partners such as Young Scot, Additional Support schools, disability advocacy groups and Black, Asian and minority ethnic heritage organisations. With the support of our partners, we are reducing barriers and giving everyone a voice on issues that affect them.


work to make Scotland's historic places and collections, and our information and services, accessible and inclusive to everyone. Our regularly updated Access Guide and our British Sign Language (BSL) tours are just two examples of how we are doing this.


promote accurate, representative stories from every part of Scotland's history. From exhibitions celebrating women's history, crowd-sourcing people and places from LGBT history, and commemorating contributions to Scotland's society by providing a platform for hidden voices to be shared and celebrated as part of Scotland's diverse history.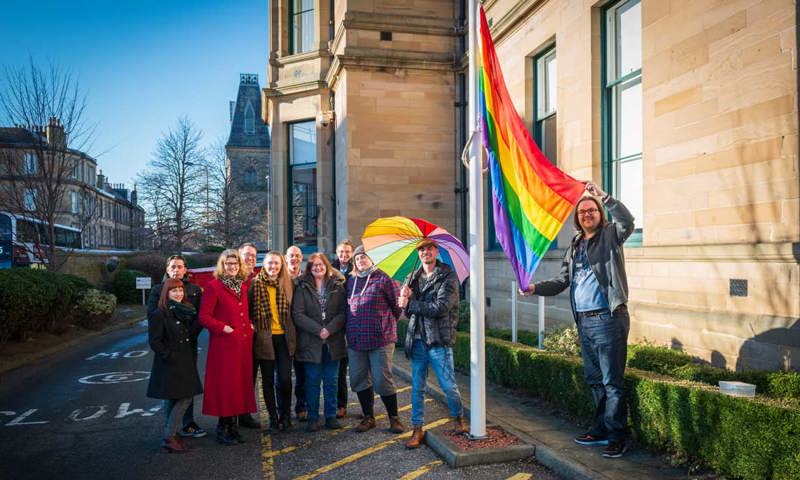 2

Equal opportunities in employment
Equal opportunities in Employment
Equality and diversity are key to Scotland's success. We aim to employ a workforce that reflects, at all levels, the diversity of our society.
To make this possible, we are an equal opportunities and Living Wage accredited employer. With our staff, volunteers and partners, we shape and promote opportunities for training and volunteering relevant to a wide range of people. Find out more about our employment values.
In 2019, we launched our LGBT+ Employee and Workplace Allies Network which offers support for our staff, informs policy reviews within the organisation and helps build awareness of LGBT+ history and culture.
The health and wellbeing of our staff is extremely important to us. We've been an award-winning Healthy Working Lives organisation for three years in a row and we will continue to build on this success to enhance the benefits and opportunities for all our staff.
We seek to reward all our staff fairly. We publish our gender pay gap annually. The trends over the past 3 years show the gap has been relatively steady as outlined in the table below:
| | | | | | | | | |
| --- | --- | --- | --- | --- | --- | --- | --- | --- |
| Gender Pay Gap | Male | Male | Female | Female | All | All | Male/Female | Male/Female |
| Year | Mean | Median | Mean | Median | Mean | Median | Mean | Median |
| 2017 | 12.99 | 11.50 | 12.81 | 11.50 | 12.91 | 11.50 | 1.4% | 0.0% |
| 2018 | 13.01 | 11.50 | 12.84 | 11.50 | 12.94 | 11.50 | 1.3% | 0.0% |
| 2019 | 13.34 | 11.84 | 13.26 | 11.84 | 13.30 | 11.84 | 0.6% | 0.0% |
| 2020 | 14.53 | 12.57 | 14.74 | 12.57 | 14.63 | 12.57 | -1.0% | 0.0% |
Throughout 2018, our Board participated in the Scottish Government 50/50 programme which aims to tackle the under-representation of women in public and corporate leadership.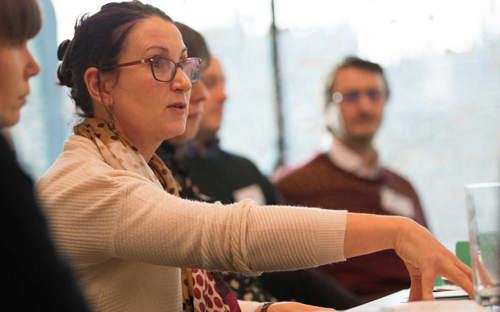 3

Mainstreaming equality
Mainstreaming equality
Our mainstreaming activities aim to integrate equality, diversity and inclusion into our day-to-day work.
We need to understand how we currently operate in order to identify improvement actions. High level support from the Senior Management Team and leaders in the wider sector help to drive forward our initiatives and long term culture change.
Strategically
We are reviewing our strategy, policy and decision making processes to ensure equality, diversity and inclusion is at the heart of our work.


Legally
In line with our statutory duties, we undertake Equality Impact Assessments (EqIA). These assessments verify that all our policies, procedures and practices foster respect, advance equality of opportunity and guarantee fairness.


Regulatory
We publish Equality Outcomes and Mainstreaming Reports which set out our three equality outcomes our progress in meeting them.
| | |
| --- | --- |
| Outcome | Success defined by |
| Our Society | We make a real difference to people's lives |
| Our Services | We deliver responsive services to meet the needs and expectations of diverse groups |
| Our People | We attract, recruit, and develop a diverse Board, workforce, and volunteer base |
Each year, our actions are reviewed during annual equality planning as part of our Annual Operating Plans. These outcomes will be formally reviewed in 2025.