To celebrate the Year of Young People 2018, Historic Environment Scotland (HES) will be lowering drawbridges and opening gates to young people at historic sites across the country for the low price of one pound.
HES will be partnering with Young Scot, along with the National Trust for Scotland and the Historic Houses Association, to offer a historically low discount to young people who want to explore Scotland's iconic historic sites.
From 1st February, the discount will be available at over 30 of the HES-managed Historic Scotland visitor attractions throughout the length and breadth of the country, including some of Scotland's most-visited historic sites such as Edinburgh Castle and Stirling Castle. The one pound offer will subsequently be rolled out at seasonal properties later in the year.
Alex Paterson, Chief Executive of Historic Environment Scotland, said: "We're delighted to offer Young Scot cardholders this fantastic opportunity to explore our historic sites for only £1.
This year we will be putting young people at the heart of everything we do, celebrating the valuable contribution they already make and creating new opportunities to get involved with Scotland's historic environment.
"I'd encourage Scotland's young people to take advantage of this historic offer and go explore the country's rich and diverse history first-hand - from magnificent Neolithic monuments in Orkney to the beautiful Border Abbeys."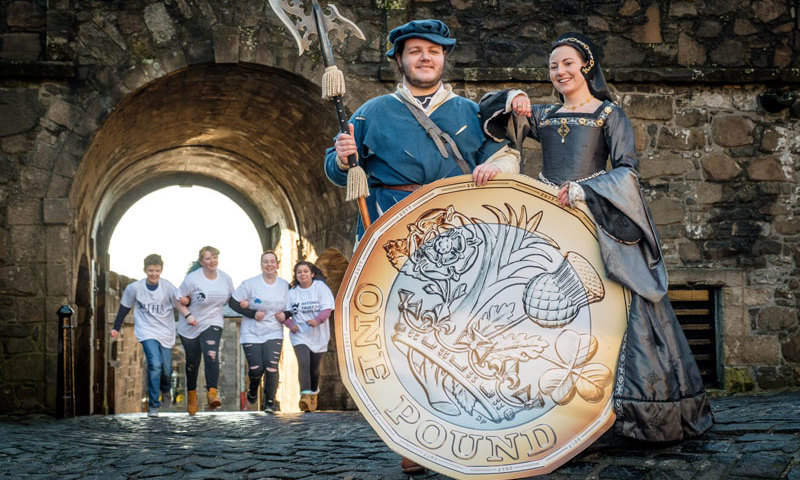 There are over 670,000 Young Scot cardholders in Scotland - over two-thirds of all young Scots - and the card is available for free to all young people living in Scotland aged 11-26. To access the discount young people just need to present their card when buying their ticket. The discount will run throughout the Year of Young People 2018.
Louise Macdonald, Chief Executive of Young Scot, said: "Young people have told us they are keen to explore Scotland's historic treasures and heritage sites and it is wonderful to see the sector engaging with young people in this way.
This new discount for Young Scot cardholders is a great example of the Year of Young People 2018 in action, with organisations working together to help young people experience Scotland's rich history."
Throughout this partnership the heritage sector will engage young people and encourage them to learn, explore and experience more of Scotland's history.
The offer has been created for the Year of Young People 2018, following a recommendation from in the Heritage Blueprint report that visiting historic sites was too expensive for some young people. The Heritage Blueprint report was created by a group of young people working with the National Trust for Scotland to help historic sites in Scotland engage with more young Scots.
Mena Kirmani, Heritage Blueprint member, said: "This is an incredible opportunity for young Scots to explore Scotland's history and celebrate the Year of Young People 2018. This comes directly from our work on the Heritage Blueprint so it's amazing to see the heritage sector listening to young people and making our recommendations become a reality."
The one pound entry offer is one of a number of initiatives, activities and events that HES is delivering as part of the Year of Young People 2018. These include a digital co-design project, supporting young people to create their own digital platform; partnership projects with Who Cares? Scotland to enhance access to sites and resources for all young people; and 'Knight at the Castle', a brand new signature event for the Year of Young People which will see Edinburgh Castle open after-hours in partnership with Young Scot, Edinburgh Napier University, Impact Arts, and Scotland's Urban Past.
Discount information
About Historic Environment Scotland (HES)
Year of Young People 2018
The Year of Young People (YoYP 2018) will inspire Scotland through its young people aged 8 to 26, celebrating their achievements, valuing their contributions to communities and creating new opportunities for them to shine locally, nationally and globally. Over 200 young people throughout Scotland will become #YOYP2018 Ambassadors, ensuring their communities know about local opportunities to celebrate young people.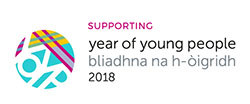 Follow Historic Environment Scotland
Twitter: @HistEnvScot | @welovehistory 
Facebook: @HistoricEnvScotland | @VisitHistoricScotland
For further information, please contact:
Claire Mullaney
Historic Environment Scotland Media Office
Direct Line: 0131 668 8588
Mobile: 07881 512 379
claire.mullaney@hes.scot