Historic Environment Scotland (HES) is bringing photographer Anita Corbin's acclaimed exhibition Visible Girls: Revisited to Summerhall, Edinburgh later this year, it was announced today (Thursday 8 March).
This is the first and only planned show of the exhibition in Scotland, which explores women's history through the search for female identity and individuality.
Visible Girls: Revisited features portraits of women from different cultural groups and subcultures that Corbin captured in the 1980s - from skinheads to new romantics - and traces their lives and experiences with newly commissioned portraits of the same women now.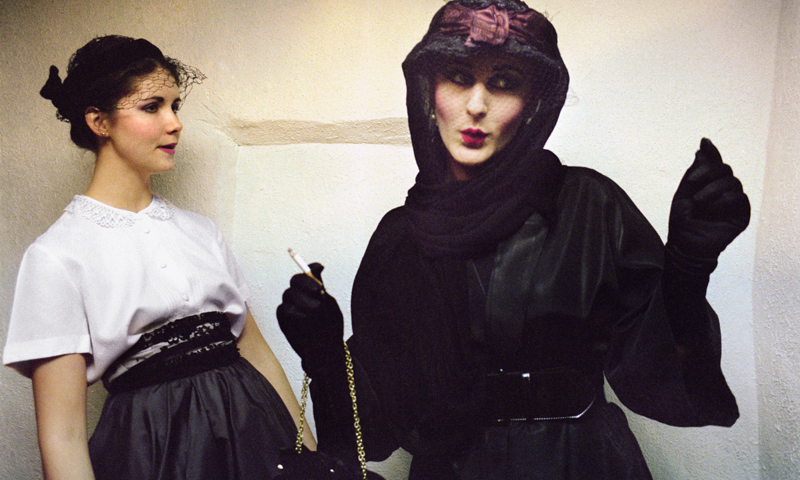 The exhibition will go on display in the Basement Galleries at Summerhall in Edinburgh from 10 November to 21 December 2018.
The announcement comes on International Women's Day, the worldwide event to celebrate the social, economic, cultural and political achievement of women.
Anita Corbin, who began her celebrated photography career in the early 1980s with the Visible Girls series, said: "We are delighted to be bringing Visible Girls: Revisited north of the border in the winter for the fifth stop of the tour, and can't wait to create the Scottish version of the show in the wonderful Summerhall Centre.
"This exhibition is not only about the powerful bond between women united by subculture, belief and friendship, but about the potential of women to come together across generations."
As part of Scotland's Year of Young People, HES have also commissioned a companion to the exhibition which will be co-created and co-designed by young people, focusing on the spaces that matter to them. Material from this exhibition will then be added to the National Record of the Historic Environment, and made available to view online.  
Neil Gregory, Deputy Head of Engagement at HES, said: "As well as bringing the brilliant Visible Girls: Revisited north of the border for the first time, we're delighted to be developing a second companion exhibition inspired by Anita Corbin's work. This will be curated by young Scots and will further explore what they feel is important to them in today's urban world.
"For the past 18 months we've been posing the question 'What's Your Heritage?', and we look forward to adding the answers that this exhibition will provide to the National Record of the Historic Environment."
For more information about Visible Girls: Revisted, visit the website or look at the hashtag #VisibleGirls
This Women's History Month, HES are celebrating women's achievements and impact on Scotland's past, places and traditions.
Help shine a spotlight on Scotland's remarkable women and join in the conversation on Twitter @HistEnvScot and Facebook @HistoricEnvScotland.
About Historic Environment Scotland (HES)
Year of Young People 2018
The Year of Young People (YoYP 2018) will inspire Scotland through its young people aged 8 to 26, celebrating their achievements, valuing their contributions to communities and creating new opportunities for them to shine locally, nationally and globally. Over 200 young people throughout Scotland will become #YOYP2018 Ambassadors, ensuring their communities know about local opportunities to celebrate young people.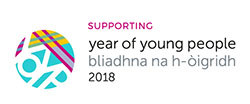 Follow Historic Environment Scotland
Twitter: @HistEnvScot | @welovehistory 
Facebook: @HistoricEnvScotland | @VisitHistoricScotland
For further information, please contact:
Claire Mullaney
Historic Environment Scotland Media Office
Direct Line: 0131 668 8588
Mobile: 07881 512 379
claire.mullaney@hes.scot