Plan your visit
Due to access restrictions in place as a precautionary measure while we undertake high level masonry inspections, there is currently no visitor access to the abbey church. Find out more about our conservation work.
The abbey grounds, cloister and museum are open. 
Book tickets
We recommend booking in advance to guarantee entry.
If you are a Member your ticket will be free, but to guarantee entry please book in advance. Not a member? Join now to start enjoying the benefits
Admission Tickets
Save with an Explorer Pass
HS Member and Explorer Pass Tickets
English Heritage, Cadw & Manx Member Tickets
Didn't find everything you need? Read our FAQs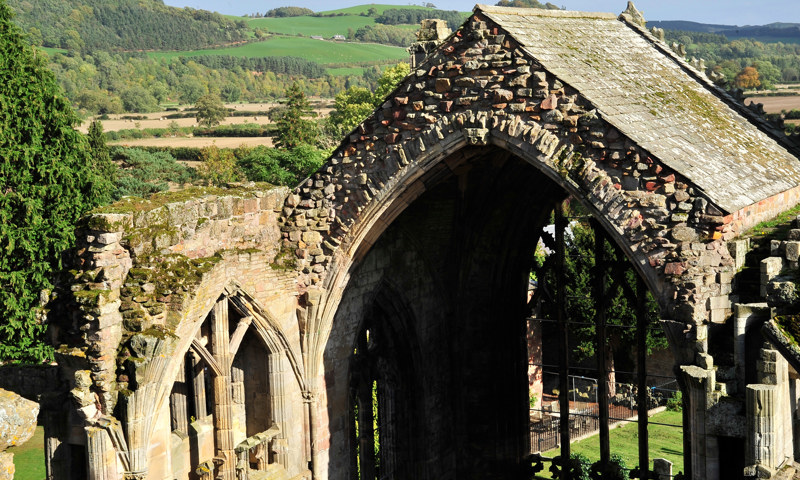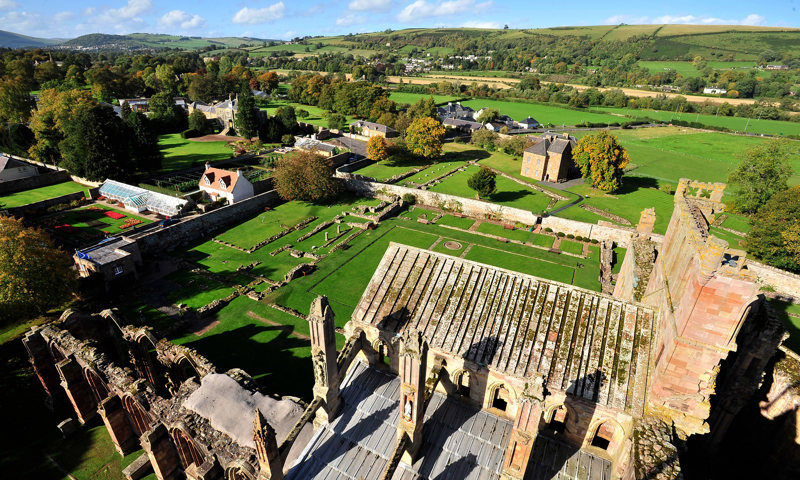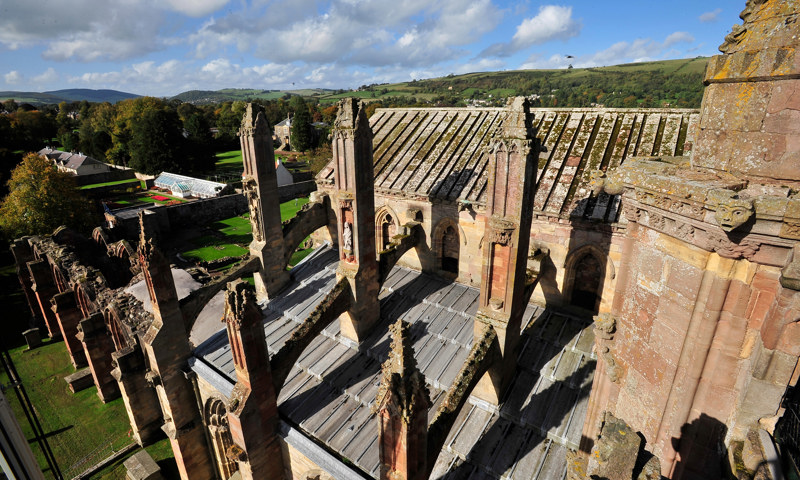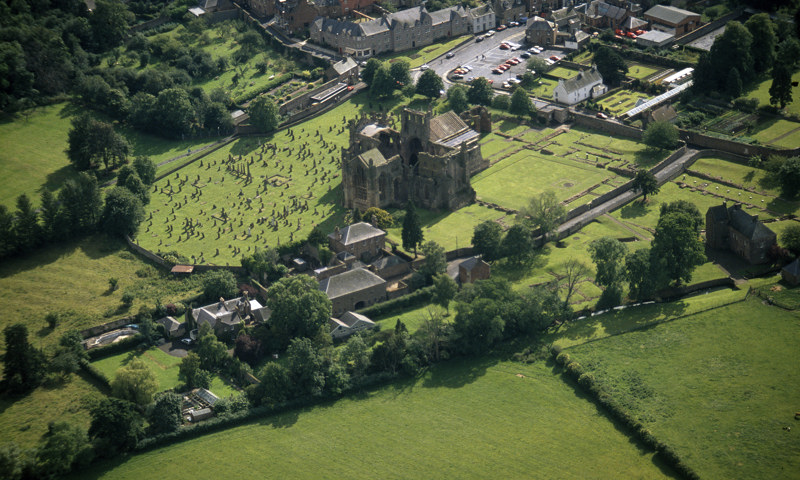 An aerial view of Melrose Abbey.