Overview
You can visit the cloister, but due to access restrictions in place as a precautionary measure while we undertake high level masonry inspections, there is currently no visitor access to the rest of the site.
Discover the tale of devotion behind the abbey's evocative name. Monks named it Dulce Cor in memory of Lady Dervorguilla, who founded the abbey in tribute to her beloved husband, John Balliol.
What to see and do
Admire the remarkably complete abbey church, still doing its best to inspire and overawe 700 years on
Look up at the mighty precinct wall of massive granite boulders – it ranks alongside the wall at St Andrews Cathedral
Take our fun fact-finding quiz about the abbey.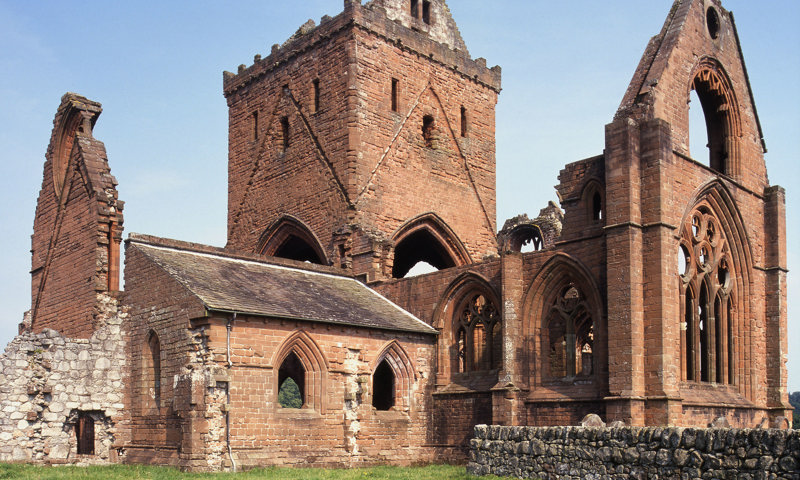 General view of Sweetheart Abbey