History
The HES Archives began with the Royal Commission on the Ancient and Historical Monuments of Scotland (RCAHMS) in 1908. Today, it holds more than five million items and continues to record all aspects of the historic environment in Scotland and beyond.
Recording the historic environment
The Ancient Monuments Protection Act was passed in 1882, providing the first state protection for ancient monuments in the UK. In the early 1900s, there was a call to compile a comprehensive and detailed list of all the significant monuments in Scotland to help with this new legislation.
Following a brief consultation by Sir John Sinclair, the Secretary for Scotland, King Edward VII established RCAHMS on 14 February 1908.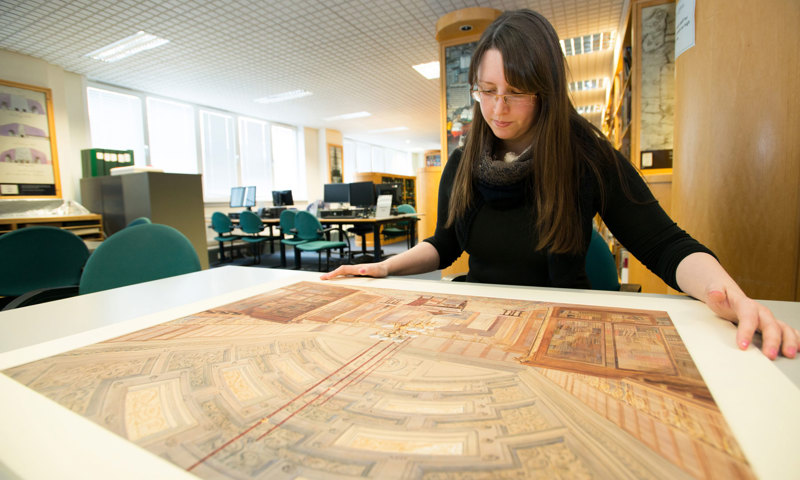 Since 1908, thousands of historic places have been recorded and the archive now holds around:
400,000 architectural drawings, plans and maps
700,000 photographic prints
40,000 library books
journals and periodicals
Today, HES continues this work and our archive and survey teams add new records to the archive every day.