Overview
Unpick the tale of two Williams – William Duff, owner of Duff House, and William Adam, its architect. The two fell out over money during the creation of this splendid early Georgian mansion, leading to a five-year court case.
As home to noted art collectors, Duff House has long been adorned with magnificent paintings. It later played an active role in the Second World War. Today, Duff House is a country house gallery displaying collections from the National Galleries of Scotland.
What to see and do
Admire 'The Pergola' oil painting by Sir John Lavery, an Irish painter who studied at the Glasgow School of Art. Enjoy this rare opportunity to view this masterpiece, last exhibited in 1940. On display until October 2019. Read more about The Pergola.
Admire architect William Adam's tremendous vision, including elaborate masonry carved in Queensferry and shipped to Banff
Spot the difference between superb interior features that are original and those that have been meticulously restored
Learn the many stories of Duff House's history, from a royal visit to its wartime use as a prisoner of war camp
Wander through landscaped grounds set out with carriage drives and ornamental follies
Walk about 2 miles to the Bridge of Alvah, passing Duff ice house and the striking neo-Gothic mausoleum
Find the animals and objects around the house to complete our Drawing Challenge.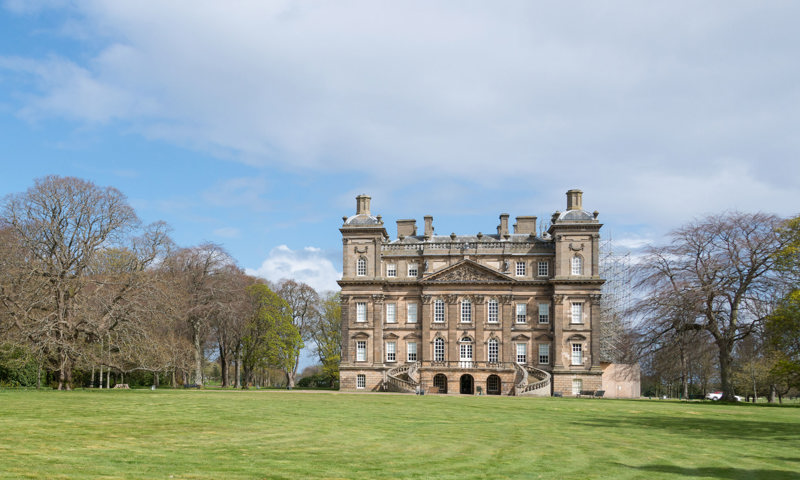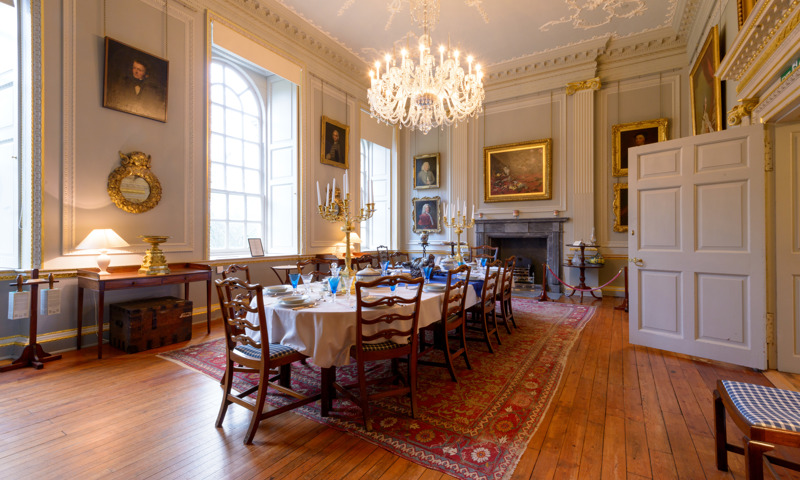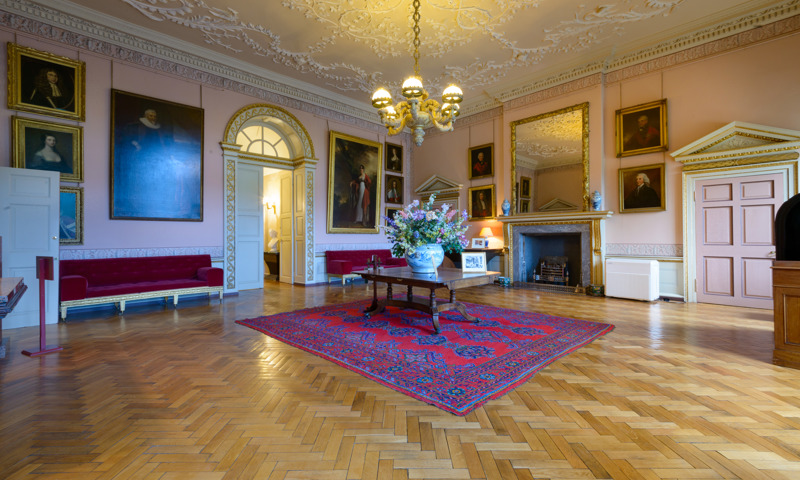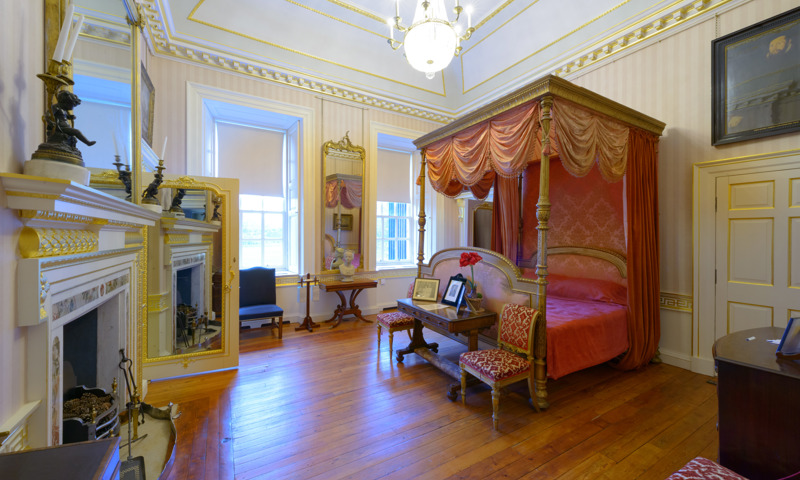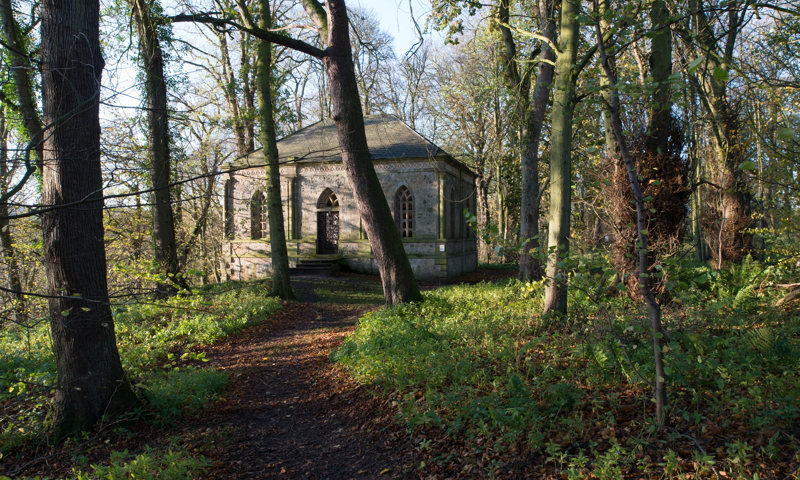 View of the mausoleum, Duff House.