Overview
Discover more than 1,000 years of stirring history centred on the Great Glen. The magnificently situated Urquhart Castle, on the shore of Loch Ness, has seen some of the most dramatic chapters in our nation's story.
Once one of Scotland's largest castles, Urquhart saw great conflict during its 500 years as a medieval fortress. Control of the castle passed back and forth between the Scots and English during the Wars of Independence. The power struggles continued, as the Lords of the Isles regularly raided both castle and glen up until the 1500s.
The last of the government troops garrisoned here during the Jacobite Risings blew up the castle when they left. Urquhart's iconic ruins remain, offering glimpses into medieval times and the lives of its noble residents.
What to see and do
Admire the strategic setting of the castle, on a rocky promontory with an open outlook up and down Loch Ness
Soak up the atmosphere of one of Scotland's most famous lochs
Take in the Grant Tower and the unmissable views from its battlements
Imagine splendid banquets staged in the Great Hall
Peer into the gloomy prison cell, said to have held legendary Gaelic bard Domhnall Donn
See the Urquhart Ewer and other medieval artefacts left by castle residents
View the full-sized, working trebuchet (stone-throwing machine)
Take young explorers on four exciting Discover Explore missions around the castle
Note that due to essential conservation work the Grant Tower will be closed during spring 2016. All other areas of the castle remain fully accessible.
View gallery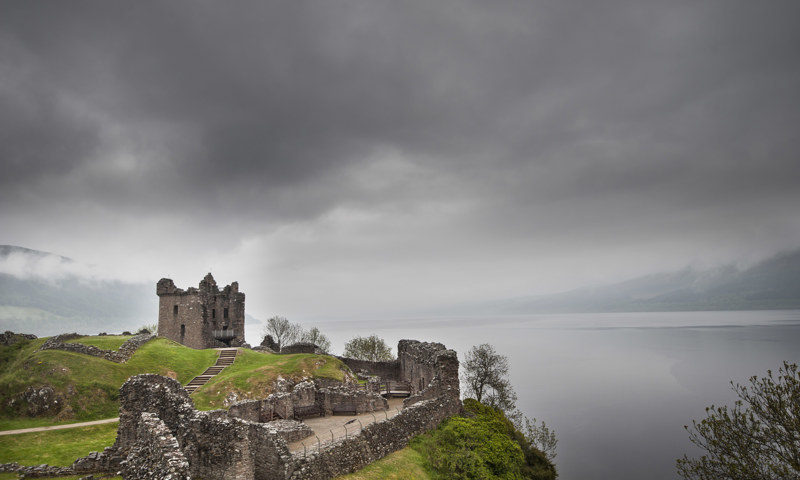 Buy tickets