The Linlithgow Palace Junior Tour Guide project turns 40 this year and to mark this special anniversary, Junior Tour Guides past and present are being asked to dig out their stories, photographs and memorabilia to be shared at a celebration in August.
Taking place at Linlithgow Burgh Halls on Sunday 13 August, the free event will invite those involved in the scheme over the years to reunite and relive their experiences as Junior Tour Guides. The material collected will be put on display, creating an exhibition which will commemorate the project and its importance within the local community.
The Junior Tour Guide scheme was launched by Linlithgow Primary School in 1977, with the aim of helping local children learn about the history and heritage on their doorstep by taking an active role in promoting it.
Now going strong in its 40th year, the guides - dressed in period costume and in character as 16th century lords and ladies – bring the site's colourful history to life for visiting groups of schoolchildren.
Bill Hendrie, former head teacher of Linlithgow Primary School who pioneered the scheme, said:" I'm incredibly proud to see the Junior Tour Guides celebrate this milestone.
"Forty years ago, I used to give tours of Linlithgow Palace myself. When demand for these tours increased, I had the idea of getting pupils involved as a way to bring to life the history of the Palace that they were learning at school.
"The scheme soon took off, proving popular with visiting groups of school children – some from as far afield as England.
"We even attracted the attention of TV and radio, with the Junior Tour Guides featuring on Highway hosted by Sir Harry Secombe and Jimmie Macgregor's long-running Radio Scotland programme Macgregor's Gathering.
"It is a privilege to see the Junior Tour Guides become such a special part of the history of Linlithgow, with many residents having been involved with the project over the years.
"I hope that we can stir some memories and inspire people to look out their photo albums to help celebrate this wonderful project."
Today the Junior Tour Guide scheme is a partnership between Historic Environment and Linlithgow Primary School, working with Illuminate UK who provide training for the guides. As well as school visits, Junior Guides volunteering their services during the school summer holidays also give tours to visitors through the Summer Guide Project.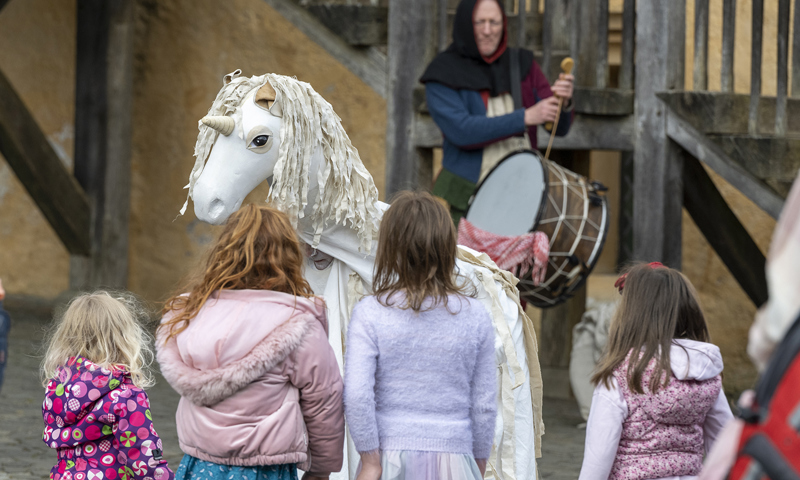 Closely linked to many aspects of the Curriculum for Excellence, training as Junior Tour Guides is designed to increase pupil's understanding and appreciation of their local heritage as well as helping them to build confidence and develop transferable life skills.
In recent years, the scheme has been developed and extended to other sites within the care of Historic Environment Scotland, including The Blackhouse in Arnol, Doune Castle, Trinity House and Melrose Abbey.
Elaine Johnston, Learning Officer at Historic Environment Scotland, said:" This special anniversary for Linlithgow, falling in our Year of History, Heritage and Archaeology, is a great opportunity to highlight just how successful the Junior Tour Guide scheme has been since its inception as a way of getting children involved in their local communities and engaging with their historic environment.
"In the past few years alone, over 4000 pupils and teachers have enjoyed tours by the Junior Tour Guides, which we advertise through our online schools programme.
"We receive wonderful feedback from visitors about how much they have enjoyed their tours from the Junior Guides, and the children themselves are so positive about the skills and confidence they have gained from the experience.
"This scheme has such importance for the local community and I'm looking forward to discovering the stories of the Junior Tour Guides from the past few 40 years."
Karen McKenzie, Director of Illuminate UK who provide specialist drama training for the guides, said: "The Linlithgow Palace Guide scheme has been the inspiration for 14 other similar projects around Scotland reaching from Orkney to Dumfries and Galloway. At Illuminate UK we are privileged to have set up these other projects over 12 years, using Linlithgow as our model, while also training the Linlithgow Junior Tour Guides and Summer Volunteer Guides each year.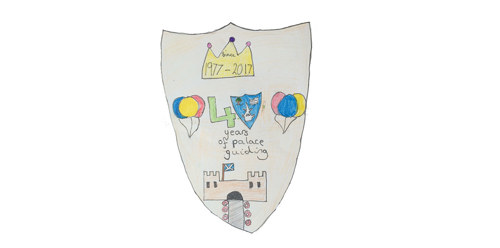 "Our vision is to teach children about the past while giving them skills for their future and Junior Tour Guides is an incredible vehicle for this - we never lose the thrill of seeing a reserved or anxious child blossom into a keen tour guide, actor and storyteller. There will now be thousands of children, young people and adults across the country who have benefited as a direct result of this programme over the years.
"We can't wait to hear from Linlithgow's past and present Palace Guides about their experiences, memories and how their participation in the programme has impacted on what they are doing in life now."
Any stories, photographs or other memorabilia can be handed in to staff at Linlithgow Palace, or copies can be sent to Illuminate UK at karen@illuminateuk.co.uk.
Tickets for the event at Linlithgow Burgh Halls on Sunday 13 August are free and can be booked through Eventbrite.
About Historic Environment Scotland (HES)
Year of History, Heritage and Archaeology 2017
2017 is the Year of History, Heritage and Archaeology (HHA), a year that will celebrate Scotland's people, our distinct culture and traditions, our historic landscapes, attractions and icons as well as our hidden gems and amazing stories. From World Heritage Sites to ancient monuments, listed buildings to historic battlefields, cultural traditions to our myths, stories and legends, 2017 is the year to explore Scotland's fascinating past. This is a Scottish Government initiative being led by VisitScotland and a variety of partners.
Get involved on Twitter with #HHA2017

Follow Historic Environment Scotland
Twitter: @HistEnvScot | @welovehistory 
Facebook: @HistoricEnvScotland | @VisitHistoricScotland
For further information
Claire Mullaney
Historic Environment Scotland Media Office
Direct Line: 0131 668 8588
Mobile: 07881 512 379
claire.mullaney@hes.scot