Historic Environment Scotland (HES) has announced that access is being increased at a number of historic sites in Dumfries and Galloway, while high-level masonry inspections at MacLellan's Castle, Dundrennan Abbey and Cardoness Castle are programmed for this summer.
Access restrictions were put in place last year as a safety precaution while HES, who manage the sites, introduced new measures to manage the impact of climate change, among other factors, on its heritage assets, an issue which is affecting heritage owners globally. Whilst this is not an issue unique to Scotland, HES is believed to be amongst the first heritage managers to tackle the issue.
On Saturday 1 April, the museum at Whithorn Priory will reopen, while the museum and part of the grounds at Glenluce Abbey and the grounds and shop at MacLellan's Castle will reopen on Monday 3 April. The grounds at Dundrennan Abbey, the shop at Cardoness Castle, and the grounds at Threave Castle will also be reopening, with dates to be confirmed as soon as possible.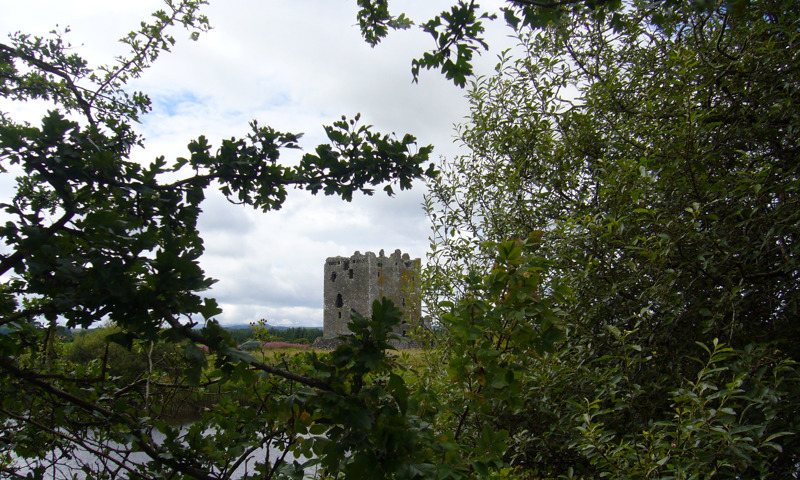 The exterior and grounds of Carsluith Castle were also reopened to visitors last month and access to the grounds at Caerlaverock Castle and the cloister at Sweetheart Abbey have also been maintained.
This follows the high-level masonry inspections that were recently completed at Caerlaverock Castle and Carsluith Castle. The results from these inspections will now be assessed by HES to determine next steps, including any repair works which may be required before the sites can be reopened.
The inspections can take over a month due to the scope of the task and the different characteristics of the buildings, many of which date back several hundred years, and were constructed according to the conventions and materials of the time. The inspection at Caerlaverock Castle took 25 working days due to the complexity of the site and the hands-on nature of the work.
With work taking place at a number of sites across Scotland, HES has completed detailed, tactile inspections at 33 sites across the country since May last year and has reopened or increased access at more than 30 sites. While dates are to be confirmed for the inspections at Dundrennan Abbey and Cardoness Castle, the inspection at MacLellan's Castle will begin in June.
While necessary access restrictions are in place, HES has developed new ways for visitors to engage with the sites from installing new interpretive work to creating innovative new content including a 3D model of Caerlaverock Castle.
HES recently announced its summer events and living history programme which includes Spectacular Jousting on Saturday 29 and Sunday 30 July at Caerlaverock Castle. Visitors to Sweetheart Abbey can also enjoy performances from Lady Devorgilla and a monk to celebrate the 750th anniversary of the Abbey on Saturday 8 and Sunday 9 April.
This spring, new interpretation panels will be installed at some of Dumfries and Galloway's hidden gems including Cairn Holy Chambered Cairns, Drumtroddan Standing Stones and Rock Art, Morton Castle, St Ninian's Chapel and Wanlockhead Beam Engine.
Craig Mearns, Director of Operations at HES, said:
"Dumfries and Galloway is home to some of the country's most significant heritage sites and I am delighted to announce that we are increasing access to some sites where it is safe to do so.
"We are working as quickly as we can to roll out our nationwide programme of inspections, and we appreciate the public's patience while we undertake this necessary work.
"Our specialist team is progressing with inspections in the area, with MacLellan's Castle, Dundrennan Abbey and Cardoness Castle due to be inspected in the coming months.
"The inspection results for Caerlaverock Castle and Carsluith Castle will now be analysed to inform any interventions or repairs that will be required in order to provide additional visitor access to the historic sites, and I would ask visitors to check our website for the latest information."
Find out more about the inspection programme
About Historic Environment Scotland (HES) 
We are the lead public body charged with caring for, protecting and promoting the historic environment. We will lead on delivering Scotland's first strategy for the historic environment, Our Place in Time.
Historic Scotland, Scran, Canmore, The National Collection of Aerial Photography (NCAP), The Engine Shed, Stirling Castle and Edinburgh Castle are sub-brands of HES.
View our press pack and keep up to date by registering for media release email alerts. If you wish to unsubscribe, please contact us.
Follow Historic
 

Environment

 

Scotland

Twitter: @HistEnvScot | @welovehistory

Facebook: @HistoricEnvScotland | @VisitHistoricScotland

Instagram: @HistEnvScot | @historicscotland

For further information, please contact: