1

Overview

Our digital documentation work is at the heart of many of Historic Environment Scotland's key activities.

Digital documentation refers to multi-layered, multi-dimensional reality capture, its analysis, its many uses and its preservation. Key examples are the flagship Scottish Ten and Rae digital heritage projects.

Digital documentation data and materials we create feed into:
delivery of conservation objectives
applied digital heritage research
knowledge creation and interpretation
learning
digital archiving
2

Teams

The Digital Documentation Team is part of the Conservation Directorate.

Area of focus: Digital documentation and analysis of historic artefacts, buildings, engineering structures, heritage sites and landscapes for conservation and management, learning, research and interpretation.

Digital documentation is a rapidly moving and highly technical field. Our partnerships across academia and the public sector enable us to stay current and allow others to benefit from our work. We work with Glasgow School of Art and other academic partners across the UK and globally.

Digital documentation activity also occurs across:
the Collections Group – which archives and preserves digital data
the Applied Conservation Team
the Industrial Heritage Team
archaeological and architectural survey projects in the Survey and Recording Group
3

Partnerships and funding

Most funding for our digital documentation work comes from our core budget and through match funding with academic partners.

We actively collaborate with partners to apply for UK Research Council and European Union funding. The Scottish Ten project was funded by the Scottish Government.
4

Projects
Scottish Ten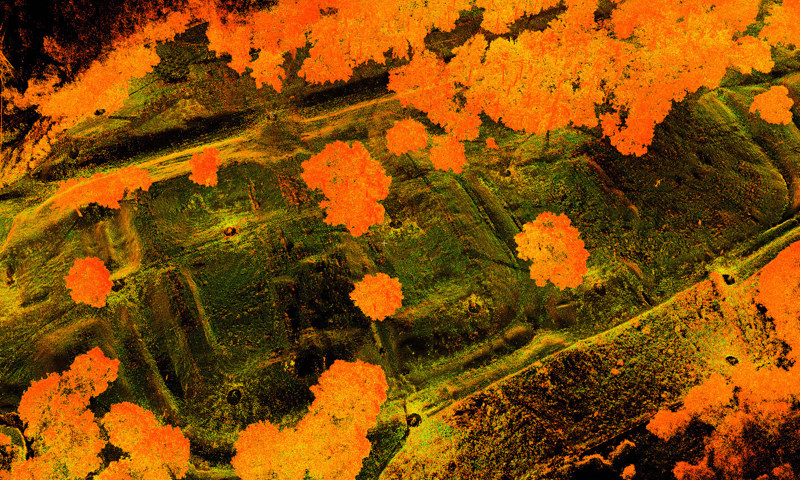 Begun in 2009, the Scottish Ten project set out to document Scotland's then five World Heritage Sites and five international heritage sites. The 3D data produced will help with the conservation and management of the sites, while aiding our understanding and interpretation.
The project, a collaboration between Historic Environment Scotland and Glasgow School of Art Digital Design Studio, with non-profit organisation CyArk, is being delivered in two phases.
Phase one focused on producing an accurate 3D record of each of the 10 sites. This involved creating a geo-referenced registered point cloud, 3D images, animations and 3D models.
Phase two focuses on using this data for research, dissemination, learning and engagement. We'll be looking at how we can make the collected data accessible for a wide variety of audiences.
Among other things, this will involve the development of:
mobile apps
augmented reality 
immersive virtual reality
research using Scottish Ten digital assets
Find out more about the Scottish Ten project research.
Investigating 3D building fabric condition surveys
We're working with Heriot-Watt University and the University of Cambridge to investigate accurate and cost-effective digital building fabric inspections for conservation and maintenance.
As part of the project, we're looking into novel approaches using stereo-vision videogrammetry, unmanned aerial vehicle and terrestrial digital photogrammetry and two terrestrial laser scanning systems. Comparing data will let us assess the benefits of digital inspections for conservation practice in the historic environment.
This project has the potential to transform practice in this sector. If its data is adequate, the proposed system could remove the need for scaffolding in building inspections, reducing costs by up to 20% in extreme cases.
This would support wider and more frequent surveys, helping towards:
achieving sustainable building performance
developing financially viable proactive maintenance schemes
maintaining building health up to and beyond its original lifespan
5

Publications and conferences

The Digital Documentation Team's work is frequently published in technical volumes, Historic Environment Scotland publications and peer-reviewed publications. The high-profile Scottish Ten project also frequently appears in the media.
Popular publications
'Jewel in the Mud', New Scientist, 28 April 2012.
'Laser mapping St Kilda: The Scottish Ten Initiative', Archaeology Scotland Issue 16, February 2013.
Johnson, G., 'Virtually Immortal' National Geographic Magazine, December 2013.
Academic publications
García, J.L.L. and Muir, C., 'Evaluating the 3D documentation of an early Christian upright stone with carvings from Scotland with multiples images', Journal of Archaeological Science 46 (2014), 311–318.
Wilson, L. et al., 'The Scottish Ten Project: Collaborative Heritage Documentation', in P. Grussenmeyer (ed.), International Archives of the Photogrammetry, Remote Sensing and Spatial Information Sciences, Volume XL-5/W2, XXIV International CIPA Symposium, 2–6 September 2013, Strasbourg, France, Copernicus Publications (2013).
Wilson, L. et al., 'Two Avenues for Data: Rosslyn Chapel as a Terrestrial Scanning Case Study', Proceedings of the XXII Nordic Surveyors Congress, Oslo 2012. Kart og Plan 72 (2012), 315–320.
6

Guidance and applying

The Digital Documentation guidance is for researchers, organisations or members of the public who would like to undertake digital documentation (including 3D scanning and photogrammetry/structure from motion) at our Properties in Care and/or of our Collections which are located in our PICs. It advises on factors considered and details the permission procedures.

Download the digital documentation guidance

Complete the application form