A ground-breaking report outlining the climate change risk to Scotland's historic sites, and next steps for managing this through in-depth assessment and investment, has been published today (Monday 15 January) by Historic Environment Scotland (HES).

The Climate Change Risk Assessment Report is a major step forward in a comprehensive and ongoing exercise to understand, monitor and manage environmental risk to HES's diverse estate.
This assessment has identified the most 'at-risk' of over 300 sites of national and international importance in the care of HES. This information will be used to prioritise investment through conservation and maintenance programmes to manage the climate change risk to these historic places.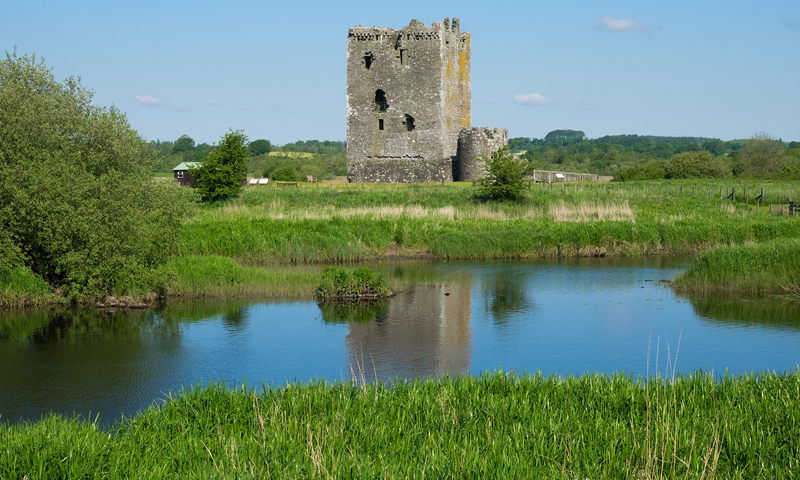 The report outlines a new approach for assessing climate change risk that places current risk from natural hazards at the forefront of the analysis. The frequency and severity of these hazards, such as flooding and coastal erosion, are closely linked to changes in the climate.
It is also the first time that a heritage-focused organisation has collaborated in this way to use a combination of datasets from other public bodies, including the British Geological Survey (BGS) and the Scottish Environment Protection Agency (SEPA), to inform management of climate change risk.
It is hoped that this innovative approach can be applied to assess climate change risk to the wider historic environment, including Scheduled Monuments, Listed Buildings and Conservation Areas.
Ewan Hyslop, Head of Technical Research and Science at HES, said:
"Climate change poses a number of very real threats to Scotland's historic environment, from an increased frequency of extreme and unpredictable weather events to rising sea-levels.
"As well as this, average rainfall in Scotland has risen by more than 20 percent since the 1960s, with historic buildings particularly susceptible to the accelerated decay this can cause.
"It is important we're well equipped to deal with these challenges, and the Climate Change Risk Assessment report enables us to better understand the risks we face and enhance the knowledge we have to help protect and preserve Scotland's historic environment for future generations.
"This report places Scotland at the forefront of the global challenge to tackle Climate Change, as we lead the way in the adaptation of the historic environment by working with partners to share expertise and guidance with the wider sector to enhance resilience against current and future changes to our climate.
"This initial baseline assessment to evaluate climate change risk will help to improve evidence-based decision making within HES, and in turn will inform future investment in our estate."
The report follows the announcement in January 2017 of a £6.6m investment boost to support conservation work, repairs and upgrade of visitor facilities at sites across the HES estate.
Cabinet Secretary for Culture, Tourism and External Affairs, Fiona Hyslop, said: "Scotland is well known throughout the world for its rich cultural heritage and wealth of historic sites.
"

This report is important because it's vital that we understand the impact that climate change will have on these sites, and what steps we can take to protect them for future generations."
One of four case-studies featured in the report is Blackness Castle, which provides an example of how the risk assessment data and methodology can be used to mitigate against specific risks. The fortress on the Firth of Forth has been determined to be at high risk from a number of natural hazards, including coastal erosion and flooding. To protect against these hazards, HES have implemented the construction of a retaining shore-front wall to prevent damaging wave action.
The Climate Change Risk Assessment Report represents the most in depth study to date of the historic sites in the care of HES. The results of this initial risk assessment will provide the strategic basis for existing maintenance work programmes, as well as the allocation of funds for future works.
Learn more about how HES is working to limit the impact of climate change on the historic environment.
About Historic Environment Scotland (HES)
Year of Young People 2018
The Year of Young People (YoYP 2018) will inspire Scotland through its young people aged 8 to 26, celebrating their achievements, valuing their contributions to communities and creating new opportunities for them to shine locally, nationally and globally. Over 200 young people throughout Scotland will become #YOYP2018 Ambassadors, ensuring their communities know about local opportunities to celebrate young people.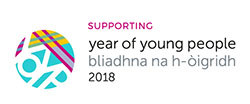 Follow Historic Environment Scotland
Twitter: @HistEnvScot | @welovehistory 
Facebook: @HistoricEnvScotland | @VisitHistoricScotland
For further information, please contact:
Claire Mullaney
Historic Environment Scotland Media Office
Direct Line: 0131 668 8588
Mobile: 07881 512 379
claire.mullaney@hes.scot