A new educational app which aims to inspire young people to explore Scotland's rich history through the use of virtual reconstructions has been launched.
The interactive Go Roman game, which has been developed by the Centre for Digital Documentation and Visualisation (CDDV) - a partnership between Historic Environment Scotland and The Glasgow School of Art – will help people discover what life was like at a Roman fort along the Antonine Wall in Scotland around 2,000 years ago using interactive virtual reconstructions.
The cutting-edge technology, which encompasses detailed archaeological research, motion capture and highly accurate 3D scanning, allows users to step back in time at the World Heritage Site, with an immersive experience of Bar Hill Fort and the surrounding area.
Lyn Wilson, Digital Documentation Manager for HES and Project Manager with the CDDV, said:
The Go Roman game provides users with an interesting look at the Antonine Wall, combining digital and tactile elements to help visualise what it was like 2,000 years ago with help from Roman soldier Julius and slave Verecunda.
"We want to encourage parents and educators to incorporate this type of interactive activity and virtual access into children's learning.
"At HES we are always looking for new ways to engage and stimulate young people in exploring Scotland's rich history. So it's exciting for us to apply virtual reconstruction to bring to life key World Heritage Sites enriching our young people's historical knowledge."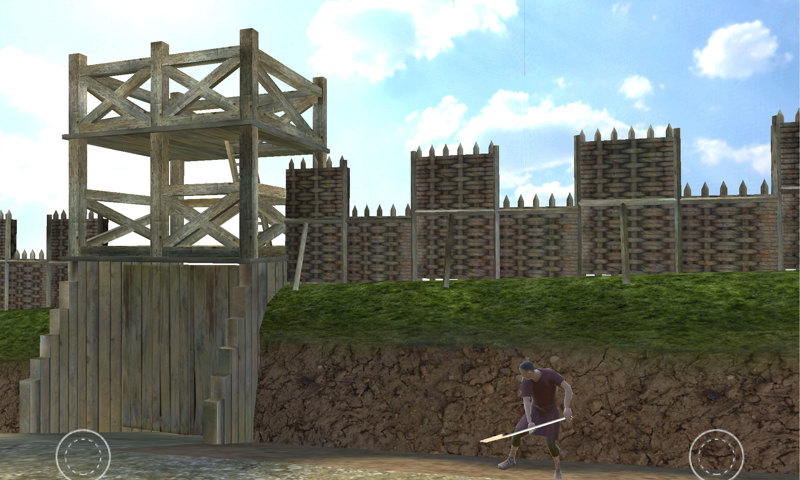 Professor Paul Chapman, Director of the School of Simulation and Visualisation (SimVis) at The Glasgow School of Art, said: "SimVis is in the forefront of 3D visualization, gaming and VR.
We have been delighted to bring this expertise to the partnership with HES and the CDDV working together on ground-breaking initiatives such as the acclaimed Scottish Ten and creating innovative products such the Go Roman game to inspire and engage new audiences with history and built heritage.

"
Go Roman is developed from Scottish Ten Project data, which saw sites around the world documented digitally to create accurate 3D data to help in their conservation, management and to promote learning and virtual accessibility.
Artefacts featured in the game (found at Bar Hill) have been scanned from originals which are on display at the Hunterian Museum in Glasgow. As part of a complementary schools programme, accurate replica artefacts, based on the real ones, have been commissioned. This innovative approach allows pupils to handle artefacts in both the real and virtual world, gaining a better understanding of their use and place in the Roman world.
The app is available to download on both Apple and Android Devices.
About Historic Environment Scotland (HES)
Year of Young People 2018
The Year of Young People (YoYP 2018) will inspire Scotland through its young people aged 8 to 26, celebrating their achievements, valuing their contributions to communities and creating new opportunities for them to shine locally, nationally and globally. Over 200 young people throughout Scotland will become #YOYP2018 Ambassadors, ensuring their communities know about local opportunities to celebrate young people.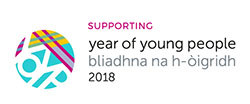 Follow Historic Environment Scotland
Twitter: @HistEnvScot | @welovehistory 
Facebook: @HistoricEnvScotland | @VisitHistoricScotland
For further information, please contact:
Seumas Skinner
Historic Environment Scotland Media Office
Direct Line: 0131 668 8714
Mobile: 07776 243 809
seumas.skinner@hes.scot
or
Lesley Booth
The Glasgow School of Art Media Office
Mobile: 07799 414 474
press@gsa.ac.uk