The report highlights how HES is delivering on its Corporate Plan - 'Heritage For All' and commitments, as well as providing an overview of the contribution that the organisation makes.

While the COVID-19 pandemic and associated restrictions had a major impact on finances for the financial year and called for an immediate and comprehensive response, HES continued to make a strong impact across a number of key areas and agendas, including climate change, communities and widening opportunities for digital engagement.
Read our annual report
Key statistics from the year include:
Invested over £13 million through the HES grants programme, helping communities to restore their built heritage and improve their understanding of the past, including the launch of the Historic Environment Recovery Fund.
Commercial income during this period was hit by the impact of COVID-19 and fell [87%] to £8.2 million
HES welcomed 246,000 visitors to the staffed sites which were able to reopen in 2020- 2021
A total of £25.3 million, inclusive of staff costs, was invested in conservation, maintenance and management of the PiCs
More than 80,000 digitised items were added to Canmore, our online archive site, bringing the total available to 1.1 million
We continued to make a positive contribution to net zero, with carbon emissions reduced by 34.8%, bringing the total reduction over 2014 - 2021 to 54.6%
Around £16.1 million generated into the Scottish economy from heritage tourism
The full period of this Annual Report took place during the COVID-19 pandemic and the various lockdowns imposed to contain the outbreak. All staffed visitor sites were closed for the majority of the reporting period, with the re-opening of over 70% of staffed and free to access sites last summer followed just a few months later by their re-closure over the winter lockdown.
With our sites closed and over 60% of staff working from home, HES embraced innovative digital approaches to connect with audiences, for example launching Learn at Home online resources for parents and educators, alongside a programme of interactive online events.

HES also worked with the Scottish Government to facilitate a new Historic Environment Recovery Fund, providing over £1.9 million of support to heritage organisations and businesses across Scotland. Alongside this emergency response, HES continued its ongoing investment in Scotland's communities, for example through the Conservation Area Regeneration Scheme, which this year saw an announcement of over £4 million being invested in regenerating the built heritage of Dumfries, Dunbar, Helensburgh, and Stirling.

HES has established two new Youth and Equity forums to ensure that diverse voices are listened to and understood within the organisation. The recently published Equality Outcomes for 2021-25 aims to put the needs and expectations of diverse groups at the heart of service delivery at HES, as well as addressing under-representation of specific groups within its workforce.

Jane Ryder, Chair of HES , said:

"The experience of 2020-21 has shown us that events outside our control can quickly combine to undermine carefully laid plans. However, we adapted quickly and flexibility to the fast-changing environment and we ended this difficult year proud of our achievements in trying circumstances and creatively planning for the future
We are looking forward a decade and more as we plan for and contribute to a better and more sustainable future for HES and for society as a whole."
At the outset of the pandemic HES moved to a short-term action planning framework which allowed the prioritisation of resources while still contributing to the overarching Corporate Plan (Heritage for All). In place of the Annual Operating Plan, HES produced two 6-month Action Plans detailing a number of key targets, of which over 97% were met across the year.
About Year of Coasts and Waters 2021
The Year of Coasts and Waters (#YCW2021), led by VisitScotland, will be showcased throughout 2021. Activities and ideas will shine a spotlight on the impact our waters have had on Scotland, from the formation of beautiful natural features to the creation of our national drink - whisky.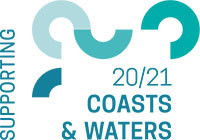 About Historic Environment Scotland (HES) 
We are the lead public body charged with caring for, protecting and promoting the historic environment. We will lead on delivering Scotland's first strategy for the historic environment,

 

Our Place in Time.
Historic Scotland, Scran, Canmore, The National Collection of Aerial Photography (NCAP), The Engine Shed, Stirling Castle and Edinburgh Castle are sub-brands of HES.
View our

 

press pack

 

and keep up to date by

 

registering for media release email alerts. If you wish to unsubscribe, please

 

contact us.
Follow Historic Environment Scotland
Twitter: @HistEnvScot | @welovehistory
Facebook: @HistoricEnvScotland | @VisitHistoricScotland
Instagram: @HistEnvScot | @historicscotland
For further information, please contact:
Iona Matheson
Historic Environment Scotland Media Office
Mobile: 07221 959 962
communications@hes.scot