Maeshowe Chambered Cairn is set to reopen to visitors on Thursday, 29 September, via a new shuttle bus service from Skara Brae.
The new service will ensure minimal disruption for visitors to Maeshowe as the site will continue a seven days a week service, with three tours per day operating at 10:00, 12:00, and 14:00. Visits will be by guided tour only and tickets are to be booked at Skara Brae visitor centre on the same day. The shuttle service will additionally provide visitors with a journey through the Heart of Neolithic Orkney World Heritage Site.
The visitor centre and car park at Tormiston Mill will remain closed to the public, with Historic Environment Scotland staff on site to assist with the installation of new safety measures, including barriers and road signage. 
Alex Paterson, Chief Executive of Historic Environment Scotland said: "The decision to close Maeshowe was not one we took lightly. However, we had identified health and safety risks to our staff and visitors relating to the car park and adjoining road which we had to address. I am confident that we can mitigate those specific concerns on vehicle access with the managed shuttle service and now have an interim solution which allows the site to reopen quickly.
"We are well aware of the vital role Maeshowe has in the Orkney tourist industry - particularly during the winter solstice and busy summer months and we aim to ensure that we are able to provide a good service to visitors during those important periods.
"The shuttle service is an interim measure but we are fully committed to working with Orkney Islands Council and other partners to find a more sustainable solution in the long-term and look to enhance and enrich the tourism offer in Orkney"
Orkney Islands Council Convener Steven Heddle said: "The closure of Maeshowe was a matter of great concern to us. It is vitally important that visitors and local people alike continue to have access to the monument, given its international renown and importance.
"So I am very pleased that we have been able to support HES in finding a temporary solution so quickly. But this must be seen as a short term measure for the winter ahead and we will continue to press for a more effective solution to be in place for the start of the 2017 visitor season."
James Stockan, Chair of the Council's Development and Infrastructure Committee, added: "As one of Orkney's key visitor attractions, Maeshowe is of huge economic as well as historic importance to our community.
"As long-standing partners involved in the management of the World Heritage Site, we will continue working with HES in an effort to find a longer term solution that ensures Maeshowe remains open and accessible for people to experience and enjoy."
Notes for Editors:
Historic Environment Scotland staff previously based at Tormiston Mill will be re-deployed to Skara Brae and will be part of the team to look after the tours to the visitor site. There will be no detriment to staff terms and conditions.
For further information visit our Maeshowe webpage.
About Historic Environment Scotland (HES)
As of the 1st October 2015, Historic Scotland and RCAHMS came together to form a new lead public body charged with caring for, protecting and promoting the historic environment. The new body Historic Environment Scotland (HES) will lead on delivering Scotland's first strategy for the historic environment, Our Place in Time.
Historic Scotland is a sub brand of HES.
View our press pack and keep up to date by registering for media release email alerts. If you wish to unsubscribe, please contact us.
Year of Innovation, Architecture and Design 2016
2016 is the Year of Innovation, Architecture and Design (IAD). Through a series of exciting events and activity, the year will showcase Scotland's position as an "innovation nation", its outstanding built heritage, and its thriving, internationally acclaimed creative industries sector. This is a Scottish Government initiative being led by VisitScotland and supported by a variety of partners.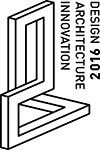 Follow Historic Environment Scotland
Twitter: @HistEnvScot | @welovehistory 
Facebook: @HistoricEnvScotland | @VisitHistoricScotland
For further information, please contact:
Alan Bannon
Historic Environment Scotland Media Office
Direct Line: 0131 668 8588
Mobile: 07854 366 805
alan.bannon@hes.scot