Members of the public can now explore 35 sites across Orkney, including those that make up the Heart of Neolithic Orkney UNESCO World Heritage site, and discover the stories that shaped them, from wherever they are, with a new digital tour from Historic Environment Scotland (HES).
Featuring over 90 different stories from the finding of the Orkney Venus to the infamous killing of St Magnus, the guide is designed to help place a spotlight on the islands' rich heritage, and the people, places and stories that have helped shape it. It's currently available when buying an online ticket for one of Historic Scotland's staffed Orkney sites.
Thanks to new progressive web app (PWA) technology, the guide can be downloaded and then used on devices without mobile signal or data; meaning those exploring the islands in-person will still be able to enjoy the audio and video tours, even in the most remote locations.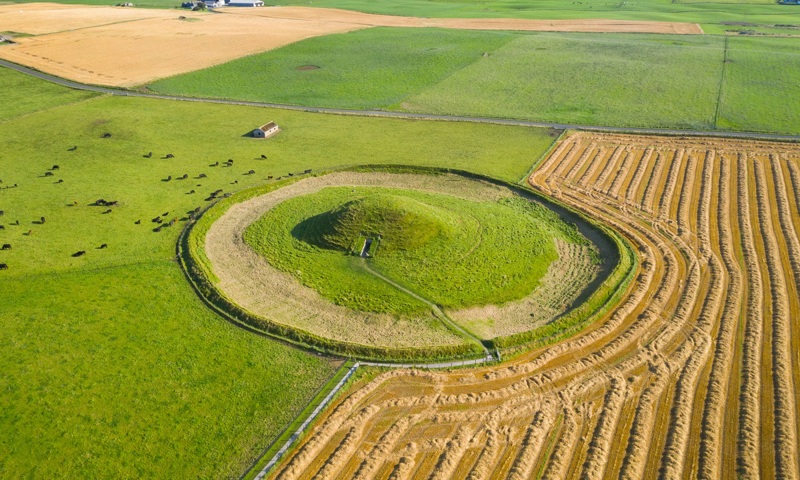 From Neolithic houses, standing stones and chambered burial cairns, to churches, military installations, and a 19th Century mill, users will be able to discover the unique history of 35 of the Historic Scotland sites across 10 islands.
These include drone footage for renowned attractions like the Neolithic settlement Skara Brae and Maeshowe chambered cairn, whilst with the help of 3D digital models, the public will be able to journey inside some of the less accessible sites across the islands like the Holm of Papa Westray Chambered Cairn and Taversöe Tuick Chambered Cairn.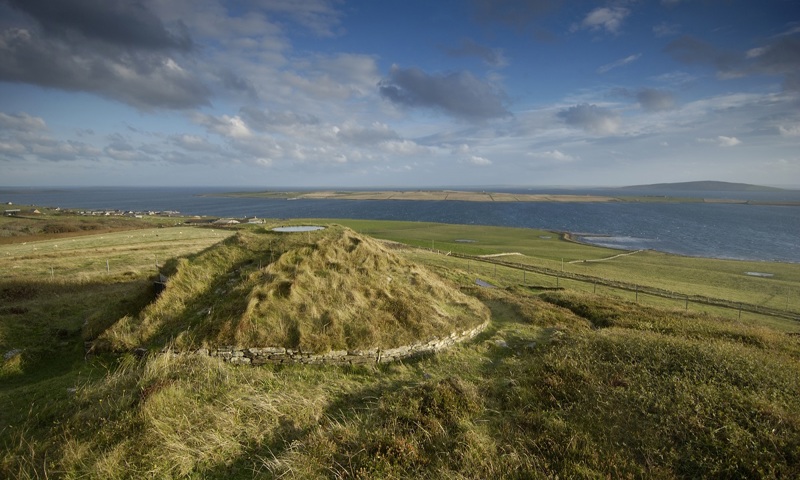 The two main narrators of the guide are Orcadians Dave Gray and Helen Foulis, who both have extensive broadcasting experience at BBC Orkney.
However, with 90 different stories to tell, the guide also features a range of guest presenters, including guided tours narrated by site staff and interviews with leading historians and archaeologists, a stonemason, and a broch builder. Users discovering Dounby Click Mill can also enjoy an interview with a bere barley baker or learn more about the finding of the Orkney Venus or Westray Wife, the earliest known depiction of a human face, while exploring the Links of Noltland on Westray.
The guide also includes several literary extracts, such as the description of the infamous killing of St Magnus, or from storytellers and yarnspinners, ranging from the Norse saga writers, Orkney's own George Mackay Brown and the likes of Sir Walter Scott.
Andrew Burnet, Interpretation Manager at Historic Environment Scotland said:  
"We are delighted to be able to share this new Orkney audio guide app which will enable the public to explore a host of famous sites across Orkney. With cutting edge PWA technology, not only does the app combine audio narration with high quality drone and 3D scan videos, but once loaded it also enables users to enjoy the guide without being reliant on mobile service, making it more accessible.  
"In Scotland's Year of Stories, this new digital tour, which brings to life the rich heritage of the islands in 90 stories, is a fantastic opportunity to present more of the islands' rich archaeological and cultural history, told by a range of presenters, including Orcadian voices, our own site staff and leading specialists, to create a truly immerse way to explore the stories behind one of Scotland's world heritage sites."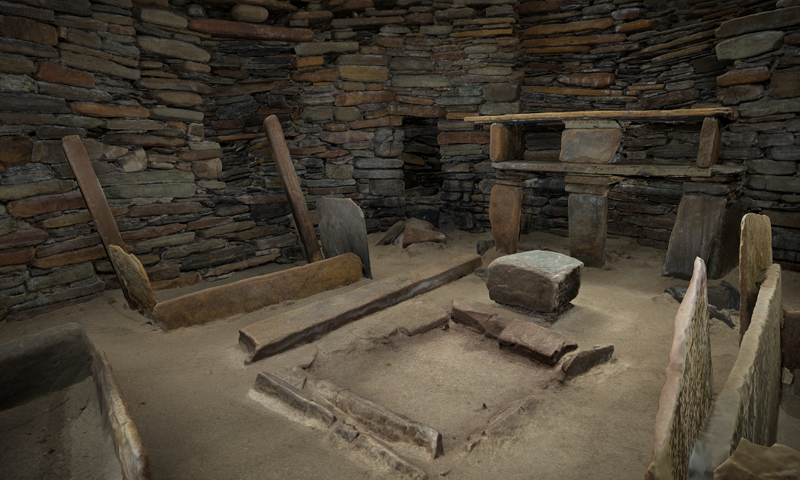 Culture Minister Neil Gray said: 
"As an Orcadian, I couldn't be more thrilled that people will be able to enjoy such a comprehensive digital tour of the spectacular heritage sites on the islands.  
"The fascinating stories about the history of these special places will be brought to life in particular by the drone footage and 3D models which will provide intriguing views of some of the less accessible and remote sites in the Orkney isles."
The digital tour is currently available as a purchase option when buying an online ticket to one of our staffed properties in Orkney.  
List of interviewees/contributors to the digital tour of Orkney:  
Dr Alison Sheridan, former Principal Curator of Early Prehistory at National Museums Scotland
Tom Muir, Exhibitions Officer at Orkney Museum and professional storyteller
Nick Card, University of the Highlands and Islands, Director of Excavations at the Ness of Brodgar
Iain Maclean, founder member of the Caithness Broch Project
Professor Barbara Crawford OBE, University of the Highlands and Islands, Honorary Professor of the Norwegian Academy, Norse historian
Liz Ashworth, author and baker
The late Caroline Wickham Jones, Orkney-based archaeologist
Dr Aaron Watson, Interpretation and Engagement Manager, Kilmartin Museum and experimental archaeologist
Julie Gibson, University of the Highlands and Islands and County Archaeologist for Orkney
Jakob Kainz, University of Vienna, the Austrian archaeologist who found the Orkney Venus/Westray Wifie figurine 
Dr Olwyn Owen, University of the Highlands and Islands, Archaeological and Heritage consultant
Dr Hugo Anderson-Whymark, Senior Curator of Prehistory at National Museums Scotland
Ross Kennedy, HES stonemason 
About Historic Environment Scotland (HES) 
We are the lead public body charged with caring for, protecting and promoting the historic environment. We will lead on delivering Scotland's first strategy for the historic environment, Our Place in Time.
Historic Scotland, Scran, Canmore, The National Collection of Aerial Photography (NCAP), The Engine Shed, Stirling Castle and Edinburgh Castle are sub-brands of HES.
View our press pack and keep up to date by registering for media release email alerts. If you wish to unsubscribe, please contact us.
Follow Historic Environment Scotland
Twitter: @HistEnvScot | @welovehistory
Facebook: @HistoricEnvScotland | @VisitHistoricScotland
Instagram: @HistEnvScot | @historicscotland
For further information, please contact: