Backed by investment of £12 million in 2018/19, the plan sets out an investment programme scheduled to run until 2021/22 which will enhance the condition of sites and improve the experience of visitors.
HES has already made a significant investment in 2017/18 on the upkeep and improvement of its estate. This work including important conservation projects at sites such as Midhowe in Orkney, Dunkeld Cathedral and Dumbarton Castle as well as the upgrade of heating, toilets and lighting systems at various properties across the HES estate.
Other projects already underway as part of the ongoing investment include the installation of CCTV and improvements to interpretation materials at sites as well as the development of virtual reality experiences for visitors and a new pontoon and boats at Lochleven Castle.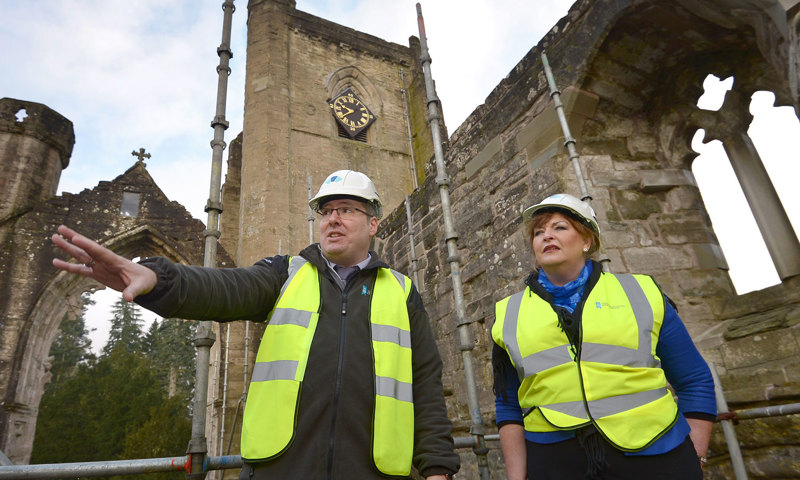 Based on current and projected income levels, HES is looking to allocate a similar level of annual investment across each year of the planned programme. The investment plan will be delivered over and above the current profile of business as usual activity.
The investment plan is being published alongside HES' first Asset Management Plan which outlines its approach to caring for over 300 properties and collections in its care, including sites such as Linlithgow Palace, Skara Brae on Orkney and Stirling Castle.
Introducing the plans, HES Chief Executive Alex Paterson said: "These are ambitious plans which will set new standards for the care of our properties and provide world class visitor attractions with outstanding visitor experiences.
"We're building on the success of recent years which have seen record numbers of visitors to many of Scotland's historic sites."
"We've already effectively started our investment programme, with many projects already underway across the country and are in a strong position to deliver on the identified priorities designed to help bring social, economic and environmental benefits for Scotland."
Overall, 20 sites across its estate are earmarked as priority for investment under the plan. Projects planned as part of the new investment plan include Ongoing enhancement to facilities and amenities at Edinburgh Castle; repair work on the main Spire at Glasgow Cathedral and an augmented reality app for Caerlaverock Castle allowing visitors to collect historical animations related to the castle and its adjacent nature trail.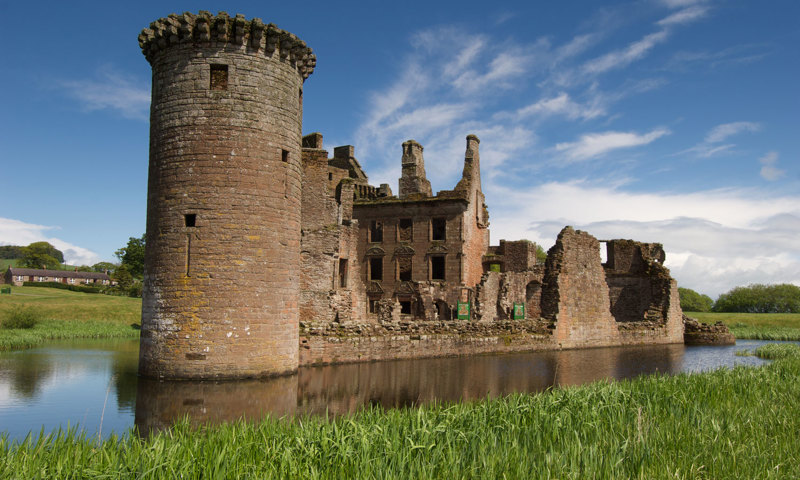 The visitor experience at Doune Castle in Perthshire - which doubles as the fictional Castle Leoch in the hit TV show Outlander – will also be enhanced thanks to new external lighting around the site and an introductory exhibition on its history, based in the castle vaults. The Castle's shop was also upgraded last year to become a larger more customer friendly retail outlet.
In addition, HES will invest in the further digitisation of its archives, including the photography collection from the former Countryside Commission for Scotland of Rural Buildings from the 1970s - a collection never before available to the public.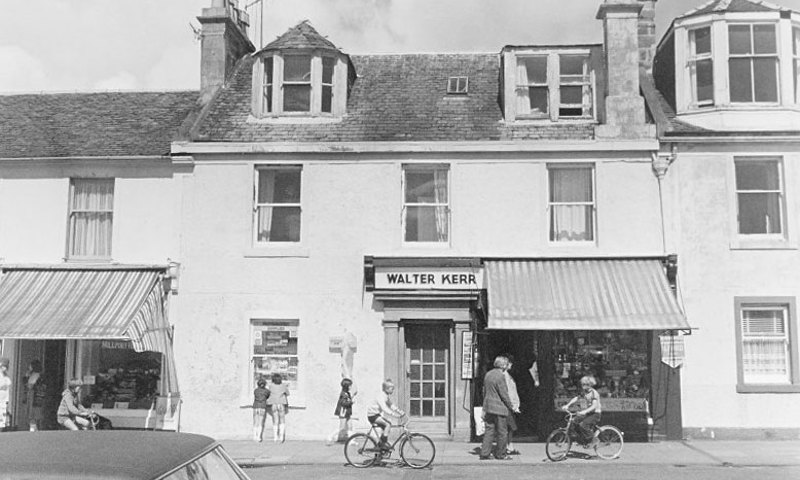 The plans also highlight the organisation's increasing use of cutting edge, technology to conserve and manage its assets and estate, including the use of digital applications in areas such as research and surveying, and how it mitigates climate change impacts across its estate.
Welcoming the new plans, Fiona Hyslop, Cabinet Secretary for Culture, Tourism and External Affairs, said: "During the past two financial years the Scottish Government has committed additional capital funding of around £6 million to support the conservation and management of properties in care.
"I am now pleased to see this plan for investment in our historic environment, and the infrastructure supporting Historic Environment Scotland's wider visitor offer, which offers such a strong return for our economy, directly generating £528 million in 2017, and supporting an estimated 15,300 full time jobs in Scotland."
The Asset Management Plan and Investment Plan build on Historic Environment Scotland's successful Corporate Plan for 2015-2018, For All of Our Futures, and the Scottish Government's priorities for economic development.
Download Investment Plan 2018
About Historic Environment Scotland (HES)
About our Investment Plan
Based on current and projected income levels, HES is looking to allocate a similar level of annual investment across each year of the planned programme, resulting in a projected outlay of £40 million over the duration of the current programme up to 2021/22.  
The investment plan sits additional to HES' baseline operating budget, and will be delivered over and above the organisation's plan for business as usual activity. Although confident of maintaining current income levels, should income fall below anticipated levels, not all proposed investment can be progressed. The plan is therefore pragmatic, balancing identified investment needs with realistic income assumptions

The Investment Plan and the accompanying Asset Management Plan come on the back of the publication in January 2017 of the most comprehensive conservation assessment ever undertaken on properties in the care of Scottish Ministers, which provided a comprehensive picture of the condition of more than 300 properties managed by Historic Environment Scotland on behalf of Ministers. In tandem with the publication Cabinet Secretary for Culture, Tourism and External Affairs, Fiona Hyslop confirmed a £6 million capital boost to support investment in conservation work, repairs and visitor facilities at several of Scotland's iconic heritage sites and monuments.
Priority Investment sites
Top 20 sites earmarked in the plan for investment in terms of either condition improvement and/or enhancement of visitor experience are:
Edinburgh Castle
Glasgow Cathedral
Urquhart Castle
Linlithgow Palace
Holyrood Park
Doune Castle
St Andrews Cathedral
Fort George
Melrose Abbey
Caerlaverock Castle
Stirling Castle
Dallas Dhu Distillery
Craigmillar Castle
Duff House
Iona Abbey
Tantallon Castle
Kilchurn Castle
Blackness Castle
Dumbarton Castle
Arbroath Abbey

The six key areas for investment under the plan are:
Conservation
Conservation and maintenance of HES properties in care and collections
Visitor Facing
Retail, catering, admission and interpretation - experience. Visitor toilets
Property
HES archive and PIC collections, John Sinclair House and Longmore House depots and stores
Corporate
Other investment requirements including ERDM
Properties In Care infrastructure
Non historic infrastructure – roads, piers, car parks, water courses, footpaths…
Mechanical & Electrical
Non historic Mechanical and electrical systems, gas, water, waste, BMS, renewables

Four objectives of the Asset Management Plan:
Deliver conservation improvement and infrastructure
Maintain and enhance the visitor experience
Understand and perpetuate cultural significance
Deliver wider benefits and opportunities
Year of Young People 2018
The Year of Young People (YoYP 2018) will inspire Scotland through its young people aged 8 to 26, celebrating their achievements, valuing their contributions to communities and creating new opportunities for them to shine locally, nationally and globally. Over 200 young people throughout Scotland will become #YOYP2018 Ambassadors, ensuring their communities know about local opportunities to celebrate young people.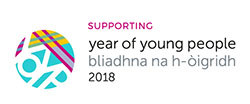 Follow Historic Environment Scotland
Twitter: @HistEnvScot | @welovehistory 
Facebook: @HistoricEnvScotland | @VisitHistoricScotland
For further information, please contact:
Barry McPherson 
Historic Environment Scotland Media Office
Direct Line: 0131 668 8097
Mobile: 07813 357 722
barry.mcpherson@hes.scot