Historic Environment Scotland (HES) has set out its plan for the year ahead with publication of its Annual Operating Plan 2018/19.
The plan outlines the key commitments for HES over the next 12 months to support its work as the lead public body for the historic environment, and details how the work of the organisation will ensure the historic environment thrives and delivers economic and social benefits for all of Scotland. This is underpinned by five strategic themes: Lead, Understand, Protect, Value and Perform.
Visitors to HES sites and users of resources such as Canmore, will see improvements stemming from the Operating Plan, as work continues to make properties, archives and digital resources more accessible. Investments totalling £12m are planned to take place through 2018/19 at more than 20 key sites.
Priorities set out in the Annual Operating Plan 2018/19 include:
Protecting and maintaining the nation's heritage assets through significant investment in HES's Properties in Care and associated collections
Continuing to invest in the wider historic environment through a £14.5m programme of grants, supporting regeneration and delivering tangible benefits to communities across the country
Enhancing the experience of visitors to historic sites, which last year attracted a record 5 million visitors
Developing innovative scientific and technical research and learning to both sustain traditional skills and foster new ways of caring for the historic environment
Building on the increased awareness and engagement generated by the Year of History, Heritage and Archaeology to reach out to new audiences using opportunities such as the Year of Young People and the European Year of Cultural Heritage
Alex Paterson, Chief Executive of HES, said: "This is an ambitious plan that builds on a successful 2017/18, and positions HES as a forward-looking organisation committed to ensuring the historic environment makes a positive difference to communities across the country."
"Through our work and collaboration with partners and stakeholders we will deliver substantial benefits for the people of Scotland.
"Through the significant income we generate for Scotland's economy; through investment in our Properties in Care, as well as the wider historic environment through our grant schemes; and supporting jobs, learning and skills in local areas throughout Scotland."
The full Annual Operating Plan 2018/19 is available to view and download now.
About Historic Environment Scotland (HES)
Year of Young People 2018
The Year of Young People (YoYP 2018) will inspire Scotland through its young people aged 8 to 26, celebrating their achievements, valuing their contributions to communities and creating new opportunities for them to shine locally, nationally and globally. Over 200 young people throughout Scotland will become #YOYP2018 Ambassadors, ensuring their communities know about local opportunities to celebrate young people.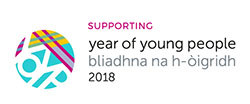 Follow Historic Environment Scotland
Twitter: @HistEnvScot | @welovehistory 
Facebook: @HistoricEnvScotland | @VisitHistoricScotland
For further information, please contact:
Claire Mullaney
Historic Environment Scotland Media Office
Direct Line: 0131 668 8588
Mobile: 07881 512 379
claire.mullaney@hes.scot