A new unique light and music event celebrating Gaelic culture will take place at Urquhart Castle in October, as part of the Year of Coasts and Waters 2020.
Aiseag, which means 'crossing' or 'sea journey' in English, and will take place over the weekend of 10 and 11 October with a highlight event on the evening of Sunday 11 October.
The event will explore and celebrate Gaelic culture, heritage and tradition and its association with coasts and waters through creative technologies and unique performances.
Daytime activities for families will focus on exploring Scotland's connections to its coasts and waters. Over the weekend visitors will have the opportunity to try crafts, view artistic performances and hear about the history and folklore associated with our waterways.
The weekend's celebrations will culminate in a spectacular live concert accompanied by a visual exploration of Scotland's coastal heritage. Immersive images will be projected onto the castle walls, taking visitors on a journey around Scotland's northern coast and waterways celebrating their connections with Gaelic culture.
An outreach programme will run in the lead-up to the event with local partners to develop content which will be featured at Aiseag. This co-creation of content will include work by local young people.
As part of its ongoing relationship with the local community, HES will be working with local businesses and partners to explore ways of ensuring that Drumnadrochit and the surrounding area will benefit from the event.
Aiseag is HES' flagship event for the Year of Coasts and Waters and is part of a wider programme of activity to celebrate Scotland's themed year.
This includes a year-long review of Scottish lighthouses in partnership with the Northern Lighthouse Board which was announced at the end of last year. As part of the review, HES will update existing listed building records for lighthouses and explore unlisted lighthouses for listing.
In March, funding for community-based projects which focus on promoting Scotland's coastal heritage and protecting it from the effects of climate change will be launched. This funding will be part of the Historic Environment Support Fund and applications from heritage projects throughout the country will be considered.
Alex Paterson, Chief Executive of Historic Environment Scotland, said:
Aiseag is our largest Gaelic-themed event to date and we're delighted to shine a spotlight on Gaelic culture as part of the Year of Coasts and Waters.
"Scotland's coasts and waters have shaped our rich history through stories, culture, and way of life, and by using music and light to celebrate this, we hope to highlight our unique relationship with the natural and historic environment.
"The event, held at Urquhart Castle, has something for everyone. From family-friendly activity to contemporary musical performances, where better to experience this one-off event than on the banks of Loch Ness?"
Cabinet Secretary for Culture, Tourism and External Affairs, Fiona Hyslop, said:
We couldn't celebrate Scotland's Year of Coasts and Waters without recognising Loch Ness.
"It's great to see that Historic Environment Scotland are using the local Gaelic culture and heritage as the focus for their flagship Year of Coasts and Waters event at Urquhart Castle.
"I am pleased that the legacy and learning from the 2018 Year of Young People lives on through the content creation by local youth. I encourage both locals and visitors to attend Aiseag, not only will you be spoiled by the beautiful views of Loch Ness, it is an excellent way to learn more about how our Gaelic language and stories connect with the natural environment."
A range of events and exhibitions celebrating the Year of Coasts and Waters will also be taking place at HES properties throughout the year. The annual Rock of Ages at Dumbarton Castle and Viking Invasion at Dunstaffnage Castle will be themed to coasts and waters, as well as Ranger events at Holyrood Park and exhibitions throughout 2020.
Alex continued:
"We are really excited to be taking part in Scotland's themed year for 2020. Many of our Properties in Care have strong links to our coasts and waters and we hope that our programme of activity will encourage visitors to explore Scotland's spectacular waterways.
"The Year of Coasts and Waters also gives us an opportunity to highlight the effects of climate change, with the themed year coinciding with the forthcoming launch of our new five-year Climate Action Plan.
"The impacts of climate change, which includes rising sea levels, is one of the biggest risks to our historic environment and one of our priorities for this year is to raise awareness of this threat to Scotland's heritage."
Aiseag forms part of our Gaelic Language Plan 2018-2023 which outlines its commitment to acknowledging and promoting Gaelic language and culture as an important and valuable part of Scotland's historic environment.
For information on the Historic Environment Support Fund and how to apply go to: Historic Environment Support Fund
Find out more about HES' Year of Coasts and Waters 
About Year of Coasts and Waters 2020
The Year of Coasts and Waters (#YCW2020) led by VisitScotland, will be showcased throughout 2020 and celebrated with a programme of events. Activities and ideas will shine a spotlight on the impact our waters have had on Scotland, from the formation of beautiful natural features to the creation of our national drink - whisky.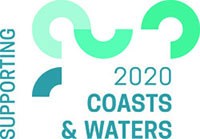 About Historic Environment Scotland (HES)
We are the lead public body charged with caring for, protecting and promoting the historic environment. We will lead on delivering Scotland's first strategy for the historic environment,

 

Our Place in Time.
Historic Scotland, Scran, Canmore, The National Collection of Aerial Photography (NCAP), The Engine Shed, Stirling Castle and Edinburgh Castle are sub-brands of HES.
View our

 

press pack

 

and keep up to date by

 

registering for media release email alerts. If you wish to unsubscribe, please

 

contact us.
Follow Historic Environment Scotland
Twitter: @HistEnvScot | @welovehistory
Facebook: @HistoricEnvScotland | @VisitHistoricScotland
Instagram: @HistEnvScot | @historicscotland
For further information, please contact:
Stacey Dent
Historic Environment Scotland Media Office
Direct line: 0131 668 8097
Mobile: 07557 489 322
communications@hes.scot