People across Scotland are being encouraged to get up close and personal with their history this year as Historic Environment Scotland (HES) today – Wednesday 22 February – unveils its programme of events for 2017 as part of Scotland's Year of History, Heritage and Archaeology.
A packed programme for 2017 will see Caerlaverock Castle welcome the return of Spectacular Jousting for the first time in a decade, Fort George host hundreds of costumed performers for a brand new event Amazing Ages!, and Stirling Castle open its doors to virtual tours and more as part of The Great Big History Weekend.
2017 will also see Scotland's first Heritage Festival – History Live on 30 September and 1 October, the opening of the multi-million pound Engine Shed conservation hub in Stirling, and the launch of Heritage Awareness Day on 6 October.
Speaking at the launch at Edinburgh Castle this morning, Alex Paterson, HES Chief Executive, said: "The historic environment in Scotland currently attracts 14.6 million visitors a year and contributes in excess of £2.3 billion to Scotland's economy. As Scotland's lead heritage body we're on a mission to up the ante at home and further afield as part of 2017's themed year of History, Heritage and Archaeology.
We're off to a strong start following last week's announcement of a record breaking first – four million visitors to our staffed sites in a single financial year period. Today I'm pleased to unveil a programme of over 100 events, lectures and campaign activity that will engage the people of Scotland with all the work we do.
"We're also asking people to get involved with the first ever Heritage Awareness Day, coming up on the 6 October. This will be all about helping people of all ages to engage with their history. We're asking schools, students and communities to hold their own history themed events to raise money for a local cause or charity. This could be a day where you go to work or school dressed as your favourite character from Scottish history, organise a history quiz, or create a historic mascot.
"The themed year provides us with a great stage to bring all the different elements which make up Scotland's rich and diverse historic environment to audiences like never before. A truly exciting prospect for the months ahead."
With nine out of ten adults agreeing it's important that heritage places are well looked after*, HES – which cares for over 300 historic attractions across the country – is aiming to get the nation more engaged with its past than ever as part of Scotland's themed year of History, Heritage and Archaeology. Scotland's reputation for heritage and tourism is strong on the global stage, with the current Nation Brand Index ranking Scotland 12 out of 50 nations for being rich in cultural heritage, so there is a great platform to build from.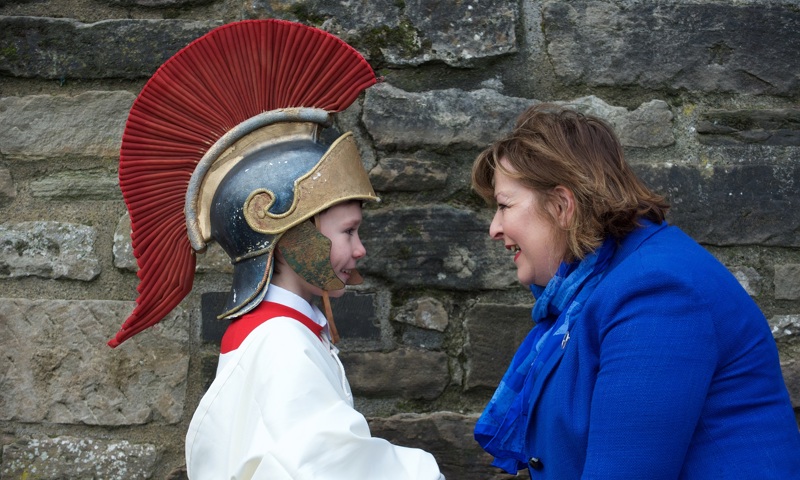 During the course of the year HES will also improve accessibility to its records and sites virtually with a year-long digital engagement project, Archaeology InSites, using social and digital channels to highlight unknown archaeological sites from across Scotland. A series of Facebook Live events is also planned, as is the launch of an international exhibition exploring Romantic Scotland, and pioneering research into both prehistoric rock art, and the effects of climate change on Scotland's built heritage.
Fiona Hyslop, Cabinet Secretary for Culture, Tourism and External Affairs, commented, "2017 is Scotland's Year of History, Heritage and Archaeology, an exciting opportunity for people from across the country and visitors alike to celebrate Scotland's inspiring and captivating historic environment.
"We know that Scotland's history, heritage and archaeology act as magnets for visitors from both home and abroad to come and explore our many iconic sites and hidden gems alike.
As part of that Historic Environment Scotland's engaging programme of events offers something for everyone who wish to enjoy our historic landscape, from Neolithic tombs to medieval castles, from historic towns to some industrial wonders."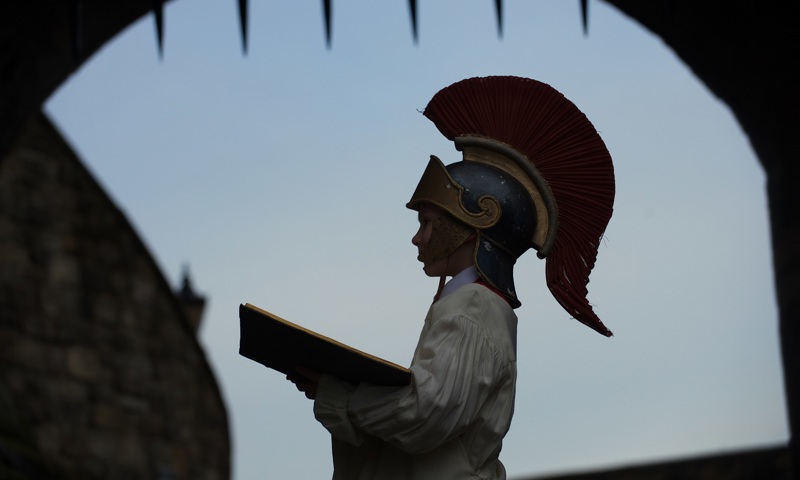 Event Highlights for 2017
The Great Big History Weekend at Stirling Castle
1 and 2 April, 12pm to 4pm
Celebrate Scotland's history, heritage and archaeology in the majestic castle. Delve into our rich history with our virtual reality headsets, have a go at stone masonry and try your hand at archaeology.
Easter Eggsplorer Trail at Linlithgow Palace, Craigmillar Castle, Fort George, Dryburgh Abbey, Caerlaverock Castle, Aberdour Castle And Garden, Dumbarton Castle, Stanley Mills, Dirleton Castle and Gardens and Skara Brae Prehistoric Village
14 April to 17 April 
Join in our Easter Eggsploration through some of our most iconic castles, abbeys, forts and palaces. Can you find all of the clues and complete the challenge?
Traders and Norsemen at Dunstaffnage Castle
27 and 28 May, 12pm to 4pm
Join the Norsemen and women for a fascinating insight into this lesser known part of history in the west of Scotland.
The Rock of Ages at Dumbarton Castle
10 and 11 June, 12pm to 4pm
Set in the shadow of Dumbarton rock explore 1,500 years of history and relive the centuries. Hear the stories of battles won and lost and learn what life was like through the ages.
Spectacular Jousting at Linlithgow Palace
1 and 2 July, 12.30pm to 4.30pm
Join us at the spectacular palace for an action packed weekend and witness the dazzling displays in foot, archery and horsemanship. Cheer on your favourite competitor, as the chivalric knights ready their noble steeds. Watch in awe as we recreate the spectacle of one of the first extreme sports in history, jousting.
Spectacular Jousting at Caerlaverock Castle
29 and 30 July, 12pm to 4pm
Hear the thunder of hooves and clashing of lances as we welcome Spectacular Jousting to Caerlaverock Castle. Watch the noble knights battle it out to be crowned champion, and meet their retinues, soldiers and much more. Wander through the medieval encampment and join in the fun of our supporting programme.
Amazing Ages! At Fort George
12 and 13 August, 12pm to 4pm
Join us as we bring the fort to life to celebrate our history, heritage and archaeology. Watch as hundreds of performers take to the mighty fort to showcase our past. Try your hand at traditional skills, meet the archaeologists and find out about the fascinating finds. And don't miss the traditional music, a perfect way to bring Scottish culture to life.
Siege on the Forth at Blackness Castle
2 and 3 September, 12pm to 4pm
Tucked away in the inner Forth the castle has been home to Royalty, Prisoners and even naval ammunition. Join us as we recreate the rich history of the ship that never sailed. Witness combat displays, living history camps and go birdwatching from the battlements.
View our full events programme for 2017 
* Statistics taken from Scotland's Historic Environment Audit 2016
About Historic Environment Scotland (HES)
Year of History, Heritage and Archaeology 2017
2017 is the Year of History, Heritage and Archaeology (HHA), a year that will celebrate Scotland's people, our distinct culture and traditions, our historic landscapes, attractions and icons as well as our hidden gems and amazing stories. From World Heritage Sites to ancient monuments, listed buildings to historic battlefields, cultural traditions to our myths, stories and legends, 2017 is the year to explore Scotland's fascinating past. This is a Scottish Government initiative being led by VisitScotland and a variety of partners.
Get involved on Twitter with #HHA2017

Follow Historic Environment Scotland
Twitter: @HistEnvScot | @welovehistory 
Facebook: @HistoricEnvScotland | @VisitHistoricScotland
For further information, please contact:
Ali George
Historic Environment Scotland Media Office
Direct Line: 0131 668 8714
Mobile: 07583 018 790 
ali.george@hes.scot