Project: Portsoy Conservation Area Regeneration Scheme (CARS), Aberdeenshire
Theme: Priority Projects
The Project 
| | |
| --- | --- |
| Grantee organisation | Aberdeenshire Council |
| Total HES funding | £700,000 |
| Total Scheme Cost | £3,549,058 |
| Scheme Delivery Period | 2011-2016 |
Portsoy had been identified as a regeneration priority area by Aberdeenshire Council, with the scheme established to build on previous community heritage initiatives including the restoration of the Salmon Bothy and the popular Scottish Traditional Boat Festival. The vision for the scheme was to shift Portsoy to the next stage of its development as a tourist destination, providing year-round income generation whilst simultaneously repairing and restoring key historic assets in the conservation area.
Theme: Priority Projects
Portsoy CARS is an example of a scheme where large-scale transformational change was driven by the regeneration of its priority projects which underpinned the success of the wider scheme. Priority projects for area-based schemes are usually selected because of their location, condition, and capacity to deliver wider benefits for the local area and community. In Portsoy, the following three buildings were selected for all of these reasons given their advanced state of disrepair and prominence, their location in or near the category A- listed harbour and their capacity to build on the successes of the previous community heritage initiatives.
| | | | |
| --- | --- | --- | --- |
| Building | End Use | Project Cost | HES CARS Grant |
| Portsoy Sail Loft/Back Green | Conversion of the former sail making factory into five-star bothy accommodation including for those attending training courses at the Boatshed | £1,873,744 | £360,200 |
| The Boatshed | Conversion of a boatshed to serve as a community-led training facility for traditional boat building | £436,068 | £96,489 |
| The Grain Store/Granary | Conversion of the former grain store/granary into a workshop space for local manufacturing businesses | £318,959 | £135,000 |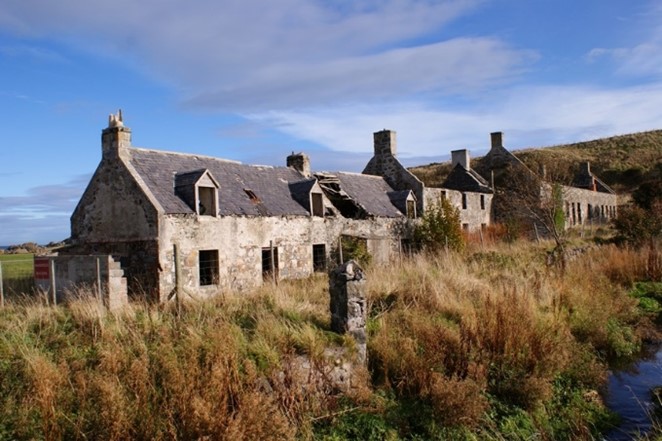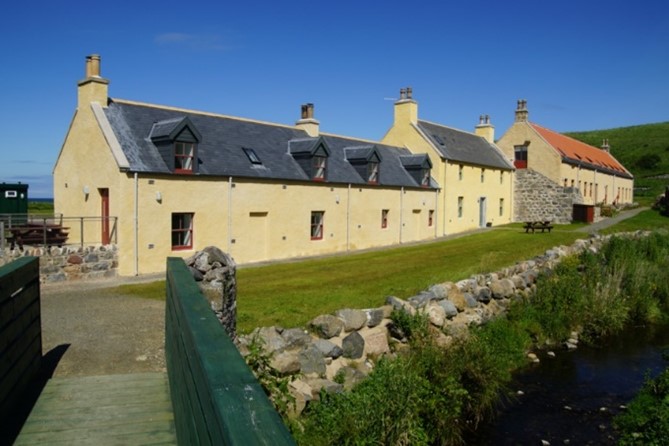 The delivery of the priority projects was also dependant on attracting match funding from Aberdeenshire Council, Aberdeenshire Fisheries Council, Scottish Traditional Buildings Festival, Coastal Communities Fund, Heritage Lottery Fund (now NLHF), property owners and community fundraising.
Key Findings/Conclusions
Portsoy CARS has been transformational for the town and the surrounding area. This can be attributed in the main to the delivery of the priority projects which had strong support from organisations in the local community. These organisations included North East Scotland Building Preservation Trust (NESPT), Aberdeenshire Council, the Scottish Traditional Boat Building Festival and Portsoy Community Enterprise.
When developing an area-based scheme, it is important that priority projects are well considered in the context of the wider benefits and impact that they could have on the local area and community.