A pioneering apprenticeship programme which has given young Scots the skills to lead the way in the tourism industry celebrates its first graduates during the Year of Young People, as it is expanded for 2018-19.
The nine graduates of the inaugural Historic Environment Scotland (HES) Cultural Venues Modern Apprenticeships were joined by Scottish Government and HES Board officials at Edinburgh Castle today (Wednesday 7 March) to reflect on their experiences over the past 18 months. The graduation comes during Scottish Apprenticeship Week 2018, when organisations around Scotland celebrate the benefits that apprenticeships bring to individuals, organisations and the economy.
This Commercial and Tourism apprenticeship offering was first introduced in 2016 at Edinburgh Castle and Stirling Castle, adding to HES' long running programme of Traditional Craft Skills Modern Apprenticeships at SVQ Level Three.
For 2018, both apprenticeship schemes will be expanded, with a further nine Cultural Venues Modern Apprenticeships, five new Modern Apprenticeships and a further six new Traditional Craft Skills apprenticeships. This will take the total number of Modern Apprentices at HES to 40, of which 20 will be new appointments over the Year of Young People.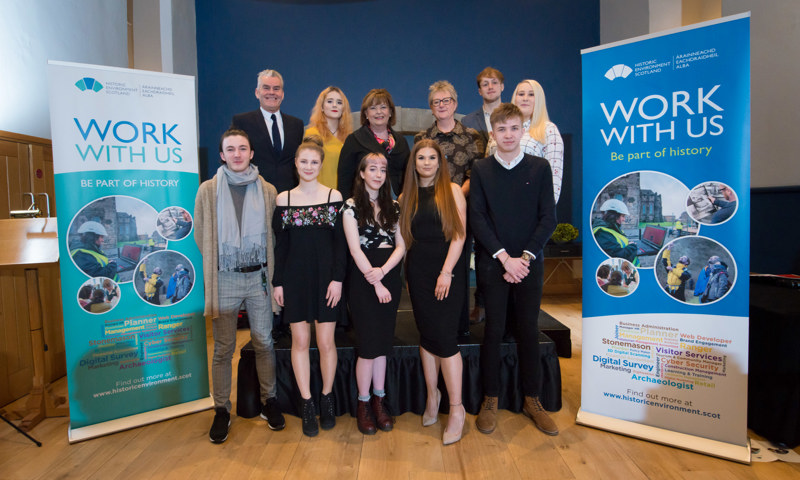 Jane Ryder, Chair of HES, addressed the young graduates at the ceremony by encouraging them to embrace their experience. Paying tribute to their work over the SVQ syllabus, she commented: "These Modern Apprenticeship programmes are part of our approach to developing professional qualifications in the tourism and visitor facing fields, and we are delighted to celebrate the success of our first graduates through this inaugural course.
"HES is committed to a long term strategy focused on supporting young people at many different levels, and this includes expanding the Modern Apprentices Programme.
"So for 2018 we will have as many as 40 apprentices, joining teams across the organisation, to learn both traditional and modern skills. I am particularly pleased that throughout their time with us, all apprentices will receive the full Scottish Living Wage."
HES has taken the Year of Young People as a pivotal opportunity to reflect on its educational offering and has developed a range of activities to support young people and their progress in the heritage sector for 2018 and beyond.
Culture Secretary Fiona Hyslop said:
"Apprenticeships are life changing opportunities – providing the chance, not only to work and earn, but also to achieve an industry recognised qualification to support future career ambitions.
"They are also a fantastic way for all employers in Scotland, regardless of size and sector, to develop their workforce and contribute to business and economic growth.
"I am delighted young people have the opportunity to start their careers in the tourism sector through HES' Modern Apprenticeship scheme and I'd like to offer my congratulations to all of those who have graduated and wish them all the best in their future careers."
The HES Cultural Venues Modern Apprenticeship programme is run in partnership with Reward Training, who has been appointed as HES' nominated training partner.
About Historic Environment Scotland (HES)
Year of Young People 2018
The Year of Young People (YoYP 2018) will inspire Scotland through its young people aged 8 to 26, celebrating their achievements, valuing their contributions to communities and creating new opportunities for them to shine locally, nationally and globally. Over 200 young people throughout Scotland will become #YOYP2018 Ambassadors, ensuring their communities know about local opportunities to celebrate young people.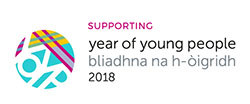 Follow Historic Environment Scotland
Twitter: @HistEnvScot | @welovehistory 
Facebook: @HistoricEnvScotland | @VisitHistoricScotland
For further information, please contact:
Seumas Skinner 
Historic Environment Scotland Media Office
Direct Line: 0131 668 8714
Mobile: 07776 243 809
seumas.skinner@hes.scot