The Saltire Society Publisher of the Year Award aims to recognise and promote the work of Scottish publishers. Organised by Saltire Society Scotland, the awards are considered to be Scotland's most prestigious book awards.
We are the lead public body for Scotland's historic environment, and have published over 50 books, with many exploring the history of Scotland, and in particular its architecture, archaeology and industry.
Books published in 2018 include Scotland from the Sky and A History of Scotland's Landscapes.
Scotland from the Sky, which accompanied the BBC One series of the same name, draws on the vast collection of aerial photography held in the HES archives.
A History of Scotland's Landscapes is the most comprehensive work to date on Scotland's remarkable landscape history, showcasing the country's stunning scenery, diverse settlements and historic sites to teach readers how to understand and appreciate the presence of Scotland's past within the modern landscape.
These publications follow on from the success of Bloody Scotland – HES' first work of fiction. Bloody Scotland features contributions from some of the country's greatest contemporary crime writers who use the sinister side of the country's built heritage in stories that are by turns gripping, chilling and redemptive.
In October 2018 it won the prestigious Crime Writers Association Short Story Dagger.
Accepting the highly-commended award on the night, James Crawford, Publishing Manager at HES, said:
"Our aim is to create books that celebrate Scotland's unique history and heritage."
From publishing our first ever award-winning work of fiction last year, to developing Scotland from the Sky as a TV and publishing partnership with the BBC, we're always looking for new and innovative ways to tell Scotland's stories."
"It is a fantastic achievement to be highly-commended in the 'Publisher of the Year' shortlist, and it is a testament to the hard work and dedication that goes into creating these books. We have worked with some of Scotland's best writers, designers and researchers to create high quality publications that showcase the stories around Scotland's rich historic environment."
Explore more of our publications.
About Historic Environment Scotland (HES)
We are the lead public body charged with caring for, protecting and promoting the historic environment. We will lead on delivering Scotland's first strategy for the historic environment, Our Place in Time.
Historic Scotland, Scran, Canmore, The National Collection of Aerial Photography (NCAP), The Engine Shed, Stirling Castle and Edinburgh Castle are sub-brands of HES.
View our press pack and keep up to date by registering for media release email alerts. If you wish to unsubscribe, please contact us.
Year of Young People 2018
The Year of Young People (YoYP 2018) will inspire Scotland through its young people aged 8 to 26, celebrating their achievements, valuing their contributions to communities and creating new opportunities for them to shine locally, nationally and globally. Over 200 young people throughout Scotland will become #YOYP2018 Ambassadors, ensuring their communities know about local opportunities to celebrate young people.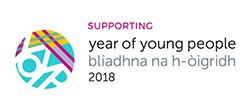 For further information, please contact:
Stacey Dent
Historic Environment Scotland Media Office
Direct line: 0131 668 8097
Mobile: 07557 489 322
communications@hes.scot