Visitors to Duff House this spring can peer into Scotland's urban past through a new art exhibit focusing on the country's changing lifestyles and townscapes.
The latest collection on loan to Duff House from the National Galleries of Scotland, Town and City: Views of Urban Scotland provides a fascinating look at how artists have interpreted Scottish urban life and landscape since the turn of the 17th Century.
On display from Thursday 29 March, the works on show feature around 30 outstanding drawings, watercolours and prints of Scotland's urban landscapes; from religious towns and royal burghs, fishing villages and harbours to cosmopolitan centres.
The vibrant images are by celebrated artists as well as historically significant amateurs. Works include some of the earliest topographical views of Scotland in the National Galleries' collection, such as John Abraham Slezer's drawing of the study of St Andrews in 1693. Paul Sandby's Horse Fair on Bruntsfield Links, Edinburgh watercolour and James Cassie's mid-19th Century view of Aberdeen harbour offer rare visual records of Scottish social and industrial history.
The exhibit also allows visitors from the North East the opportunity to spot familiar towns and landmarks, as well as intriguing glimpses of streets, buildings and ways of life which are now lost. It features a selection of local views of towns in and around Banffshire, including a Francis Grose watercolour of the now lost Tolbooth in Old Cullen before the whole town was relocated in the 1820s.
Hannah Brocklehurst, Scottish National Galleries Managing Curator for Duff House, said:
"The works in Town and City celebrate Scotland's urban heritage and capture a nation in the course of change.
"We are really looking forward to showing this fascinating and beautiful exhibition at Duff House. We hope visitors will particularly enjoy the images of areas which are familiar to them and those of local interest."
Sarah Connolly, Regional Collections Manager for Historic Environment Scotland, said: "We are delighted to host this collection from the National Galleries of Scotland.
The exhibit will give our local visitors in particular a real sense of how much Banffshire has changed over time, while they admire the diverse beauty of the region in the impressive surroundings of Duff House."
Town and City will be on display at Duff House from Thursday 29 March – Sunday 5 August 2018. Entry to view the works is included in the Duff House admission price, and is free for members.
Historic Environment Scotland manage Duff House in partnership with Aberdeenshire Council and the National Galleries of Scotland.
Find out more about exhibitions and events at Duff House.
About Historic Environment Scotland (HES)
Year of Young People 2018
The Year of Young People (YoYP 2018) will inspire Scotland through its young people aged 8 to 26, celebrating their achievements, valuing their contributions to communities and creating new opportunities for them to shine locally, nationally and globally. Over 200 young people throughout Scotland will become #YOYP2018 Ambassadors, ensuring their communities know about local opportunities to celebrate young people.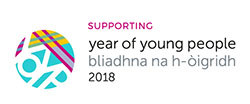 Follow Historic Environment Scotland
Twitter: @HistEnvScot | @welovehistory 
Facebook: @HistoricEnvScotland | @VisitHistoricScotland
For further information, please contact:
Blake Hardy 
Historic Environment Scotland Media Office
Direct Line: 0131 668 8603
Mobile: 0777 622 6414
blake.hardy@hes.scot