Striking landscape photography, detailed sketches and evocative paintings are among the entries that have been shortlisted for the Visions of Climate Heritage competition announced today (Thursday 16 December).
Capturing scenes of environmental degradation, pollution, changing landscapes and extreme weather, the finalists across the categories including Best Photograph, Best Mobile Photograph, Best Artwork, and the Young Creative Awards, all showcase the wide-reaching impacts of and solutions to climate change in Scotland.
The finalists' entries can be viewed in a visual gallery on the Historic Environment Scotland (HES) blog.
Visions of Climate Heritage, which was launched to coincide with COP26, has been developed by HES in partnership with the Heritage Trust Network and the Scottish Council on Archives in response to the climate emergency.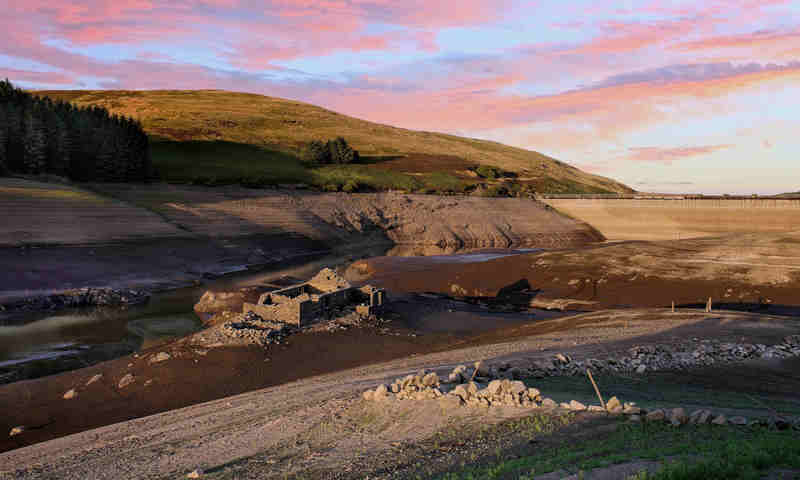 The panel of judges who will determine the winners include Katharine Hayhoe, the internationally renowned climate scientist and one of TIME's 100 Most Influential People; Phil Astley, the City Archivist for Aberdeen City and Aberdeenshire Archives; Beverley Gormley, Programme Manager for the Heritage Trust Network; Dr David Mitchell, Director of Conservation for HES; and Robyn, a representative from the HistoricScot Youth Forum.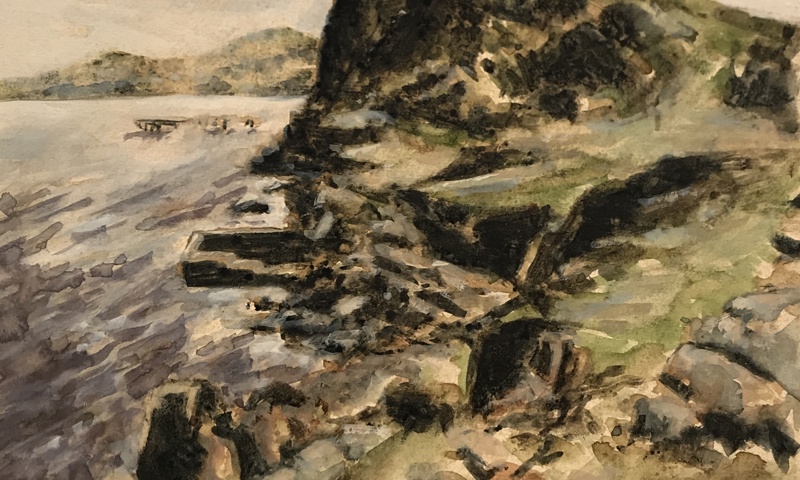 As part of the competition HES has created a crowdsourced online exhibition of photography and artwork, to help tell Scotland's climate – past, present and future – with the aim to harness the power of Scotland's historic environment and cultural heritage to inspire climate action. The exhibitions are split into the competition's three themes: 'The past was a different Place'; 'This is an Emergency'; or 'A Greener Future'.
Alison Turnbull, Director of External Relations and Partnership at HES, said:
I'd like to extend my congratulations to all of the finalists of Visions of Climate Heritage, our first-ever crowdsourcing competition. We had a range of fantastic submissions and are delighted that so many people took the opportunity to help us tell Scotland's climate story in unique ways."
"Through our Visions of Climate Heritage competition and exhibition, we can see the power that our history and heritage have to unlock creativity and get us thinking about climate change issues in a different way. The images that form this exhibition will also become an important resource for telling our continuing climate story, helping to inspire the positive and sustainable change required on our journey to net-zero."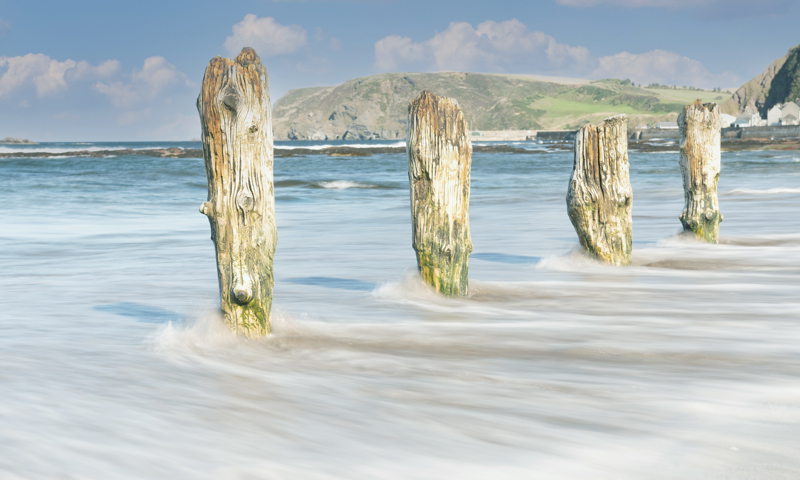 The judging for Visions of Climate Heritage will take place in the New Year and the winners will be announced in January 2022.
Please find below the full shortlist for the categories Best Artwork, Best Photograph and Best Mobile Photograph of the Visions of Climate Heritage Competition (in no particular order):
Best Artwork
'Land use in the Outer Hebrides' Julia Clough
'Save My Planet This is My Earth' Ojo Moses
'Sodmound Maiden' Kathy Bruce
'Transitory landscape Wh Ruins Grow' Kathy Bruce
'The Uninvited Guest - Bean Nighe' Sandy Lightbody
'This is an Emergency' Gemma Lubbock

Best photograph
'A glimpse to the future' Magdalena Kaminska
'A grim perspective' Iain McLachlan
'A tiny planet' Iain McLachlan
'Abandoned Fishing Boats' William McLachlan
'Cockenzie No More' Craig Buchan
'Flood' Iain McLachlan
'Gardenstown' John Carroll
'Juxtaposition' Gordon Elliott
'Last ice on Lake of Menteith' Neil Kitching
'Look what I found' (Beaching Combing Before Plastic, 1959) John Wilson
'Oh for a drop of rain' John Cuthbert
'Past and present, harvesting energy' John Wilson
'The way it was' Tom Campbell
'Time to move on' Phil McIntosh

Best mobile photograph
'A shop too far' Carson Haggart
'Dunure Harbour' Rebecca Cadie
'Industrial cloud reflections' Elaine McGregor
'Raging water' Maria Hendry
'Streets were for People' Martin Laird
'Sunset for Broughty Castle' Colin Tennant
'Waiting for the Last Bus' Sandy Lightbody
'Water Park' Keith Wilson
'Waves crash at Skara Brae' Kerry Harris
The Young Creative Awards finalists are available to view online.
About Historic Environment Scotland (HES) 
We are the lead public body charged with caring for, protecting and promoting the historic environment. We will lead on delivering Scotland's first strategy for the historic environment,

 

Our Place in Time.
Historic Scotland, Scran, Canmore, The National Collection of Aerial Photography (NCAP), The Engine Shed, Stirling Castle and Edinburgh Castle are sub-brands of HES.
View our

 

press pack

 

and keep up to date by

 

registering for media release email alerts. If you wish to unsubscribe, please

 

contact us.
Follow Historic Environment Scotland
Twitter: @HistEnvScot | @welovehistory
Facebook: @HistoricEnvScotland | @VisitHistoricScotland
Instagram: @HistEnvScot | @historicscotland
For further information, please contact:
Zoë Carpenter
Historic Environment Scotland Media Office
Mobile: 07221 959 962
communications@hes.scot