This article was originally published on Thursday 16 April.
During the current Coronavirus (COVID-19) pandemic, we've been receiving questions about our work in two of the biggest green spaces that we care for – Holyrood Park and Linlithgow Peel.  
To help explain our decisions around the management of these green spaces during this unprecedented time, and to ask everyone to play a part in keeping ourselves and other people healthy and safe, we have answered a number of your questions below. 
Social distancing and safety
Update Thursday 14 May
We recognise that this is a difficult and anxious time for many people and those close to these sites in Edinburgh and Linlithgow may be making use of the space for their health and wellbeing. 
Current Government guidance allows people to exercise close to home – walking, running or cycling, either alone or with members of your household. 
We aim to keep the parks open and accessible to enable this, and we're doing everything we can to ensure this is the case. The majority of people who come to the parks are following the rules on social distancing and we want to say a huge thank you to you for your support.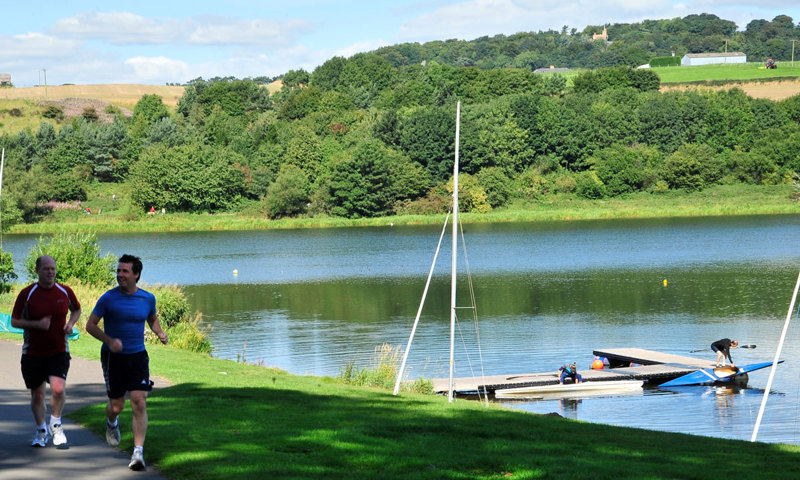 The NHS and other emergency services are under significant strain and it's crucial that we all work together to support them. Here are three things you can do to help: 
Follow the Government's rules
stay 2m apart

don't gather with people outside your household

for general advice on access to outdoor spaces during the Coronavirus outbreak see 

the Scottish Outdoor Access Code



Keep moving
please only use the parks for exercise

remember cycling off-road in the park is not permitted in these special landscapes

no sunbathing

 

no picnics

 

no BBQs (this last one applies all year round)

 
Don't put yourself at risk 
Due to an active risk of residual rockfall, the Radical Road footpath at Holyrood Park remains closed. Please don't ignore the signs. They are there to keep you safe. 


Ensure you wear appropriate footwear. Walking just a short distance can take you from tarmac pavement to rugged and uneven ground. 


Stay in familiar areas. Every year, emergency services are called out to rescue unprepared visitors to Arthur's Seat. By staying local and not putting yourself in risky or dangerous situations that could cause an incident, you can help to avoid diverting emergency services from their important work in tackling the Coronavirus.

 

 

 
We know access to green spaces, nature and the historic environment have big benefits for people's physical and mental wellbeing. With your help, we will continue to keep the parks open and accessible for you to enjoy through this difficult time.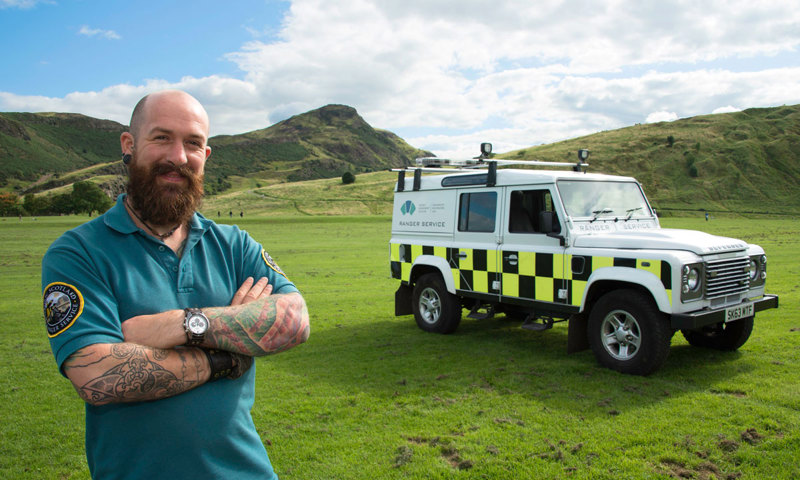 Ranger Service
These are unprecedented times and our priority, first and foremost, is the safety of our staff. All our visitor attractions, offices and depots are closed. Staff are working from home in line with Government guidance and not available on site for support.  
The Ranger Service at Holyrood Park and Linlithgow Peel are working a reduced service to patrol these parks for essential safety and security checks. We have suspended non-essential work to minimise risk to them.  
How you can help 
Our staff are people too! Say hello if you see them on their patrols, but please stay 2m away.



Avoid touching surfaces such as benches and gates which may then be touched by our Rangers or other visitors.



Please be courteous to Rangers

 doing their work

 and the police 

in these green spaces 

who are trying to save lives by

 

enforcing the Government's 

guidance

.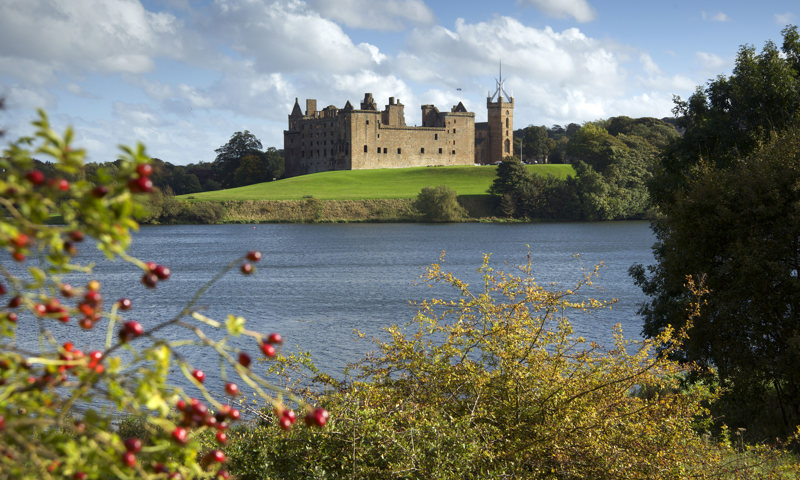 Bin collections
Thank you to all who have recently raised concerns about overflowing litter bins in the park.  
As all non-essential work at Historic Scotland sites has been suspended to protect our staff until further notice, including normal litter collections, we need your help to minimise litter accumulation. 
We are putting a reduced waste removal service in place as soon as we can.  
How you can help 
Keep the park clean for everyone and safe for the wildlife in these green spaces by taking your litter and waste, including dog poo bags, away. 

 

 
Council bin collections are also reduced right now, so please take waste home if 

possible

 to help to relieve the pressure on their stretched services.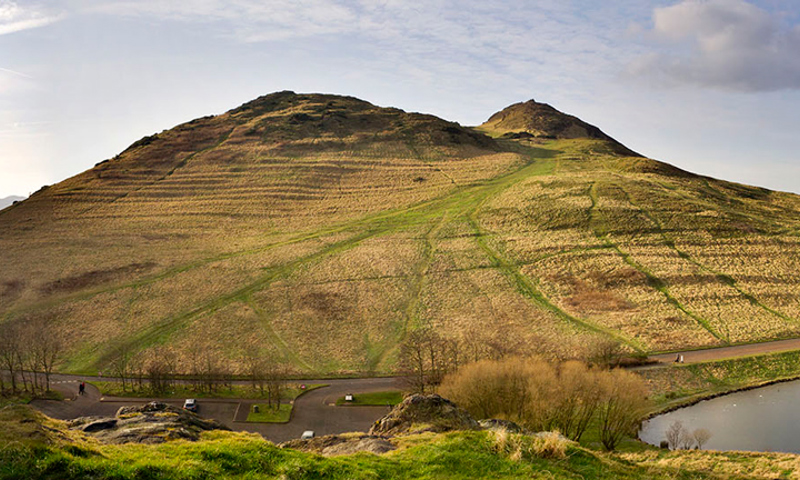 Car parks
We manage four car parks at Holyrood Park and one car park at Linlithgow Peel for visitor parking for the Palace, which is closed along with the site itself.
We have asked the public to avoid unnecessary travel to use the car parking spaces in Holyrood Park and we thank those of you who have listened to Government advice.
Update Thursday 30 April
Our Rangers have been monitoring the usage of car parks in Holyrood Park on the ground, through our partners and feedback from Park users. Unfortunately, we have seen that some visitors have not followed Government guidance and have travelled unnecessarily to Holyrood Park, causing an increase in car park use. Due to this, we have taken the decision to close all car parks, with the exception of the Broad Pavement car park as of 7.00am on Friday 1 May.  
Our decision to keep Broad Pavement car park open reflects our commitment to equality and diversity, enabling those in the area with mobility issues to enjoy the benefits of their local green space. We also have an ongoing request from Scottish Parliament to leave the Broad Pavement car park open on certain dates for their key staff and other essential workers in the local area.
Broad Pavement car park will remain open strictly for use by key workers and visitors with mobility issues. New signage at our car parks will highlight the restrictions. Vehicles should not be parked on Park roads or other locations.
To minimise the risk to our staff around cash handling and to car park users around touchscreens, we have also suspended pay and display requirements at Broad Pavement car park.
We are aware that this decision to close car parks may be disappointing to some of you and there may be some impact on local residents who use Holyrood Park car parks. We are working with Police Scotland to contact residents affected.
Police Scotland are supporting us in monitoring car park use and, where necessary, will use their enforcement powers.
This remains an ever-changing situation. We will post any updates or changes to our decisions on the Historic Environment Scotland website and on Twitter.
How you can help 
Stay local and stick to your local green spaces – don't travel unnecessarily.

 


Be considerate and understand that people may have legitimate reasons, including mobility issues, for using the car parks.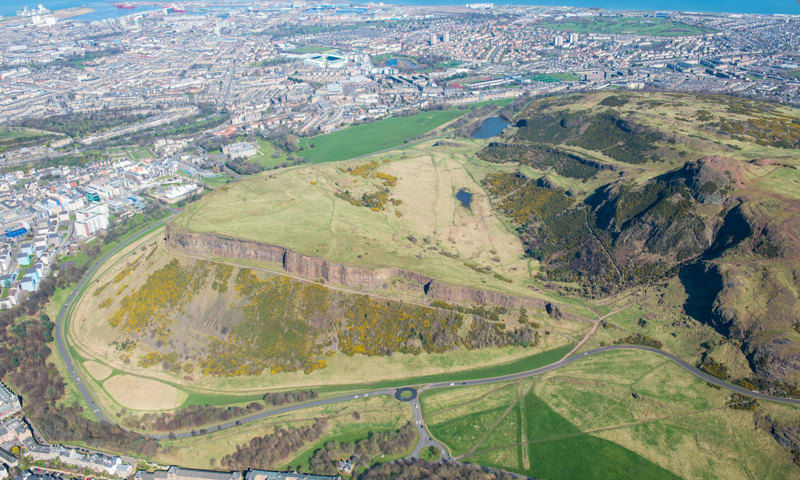 Holyrood Park road network
One of the most common questions we are being asked is the road network in Holyrood Park.  
Apart from the extended closure of the High Road (annually implemented for the annual toad migration) and the Radical Road footpath which are closed 24 hours a day, the site remains open to non-commercial drivers, cyclists and pedestrians as usual. 
This decision is to allow access for key workers and emergency services to the city and to enable a swift response should there be any incidents in the park, without dependencies on our Ranger Service. 
We have also taken the decision to suspend our usual Sunday road closures. These changes have been implemented to protect the wellbeing and safety of our Ranger Service, who would need to be on hand to support these closures.  
The speed limit on the roads in Holyrood Park are the same as the rest of Edinburgh City Centre (20mph). We are continuing to work in close conjunction with Police Scotland to ensure compliance with the legislation, and address reports of speeding and dangerous driving in the park.  
How you can help 
Adhere to the speed limit when driving through the park

. If you wish to report an instance of speeding or dangerous driving, please contact Police Scotland using 101.
 

If you are driving or cycling through the park, please be aware that pedestrians may make use of the road network for social distancing.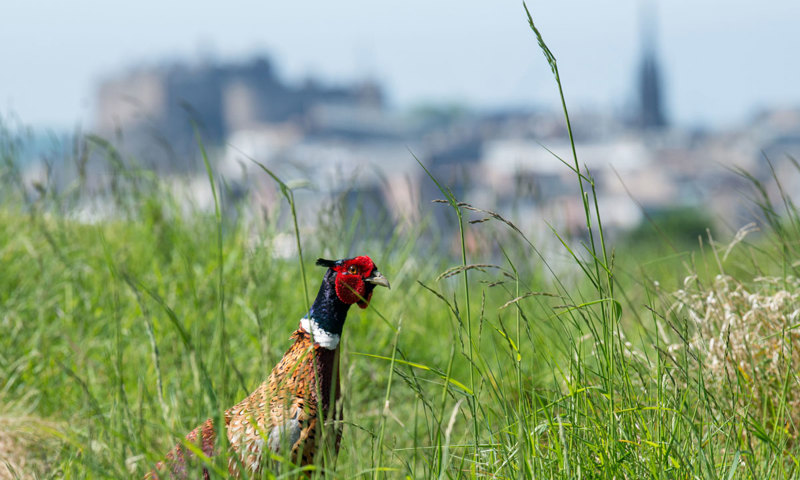 Wildlife
Along with the toads, the parks are home to a wide variety of wildlife including numerous rare plants bats, butterflies and birds. 
We want to provide a safe home for skylarks and other ground nesting birds. With this in mind, you may see signs asking that dogs are kept under close control in certain areas. Do consider exercising them in other areas of the park. Please also try to keep to existing paths, tracks and desire lines where social distancing allows.  
How you can help  
Dogs and people straying from the paths can disturb our nesting birds and may even cause them to abandon their young. Please follow the signs and keep dogs under control where asked. 


Some enthusiastic supporters of the NHS are considering letting off fireworks or releasing sky lanterns in support of Clap for Carers events on Thursday nights. Please do not do this in the park as these actions can be very harmful to wildlife and could even cause a wildfire in the gorse or grasslands.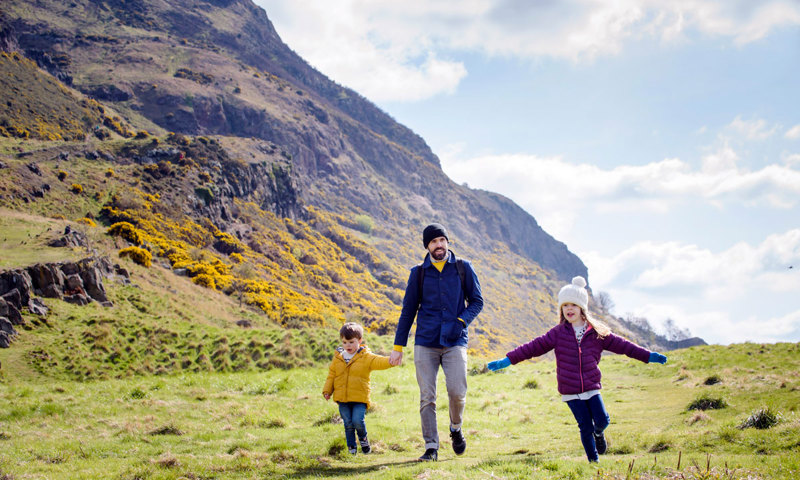 Stay safe, stay local, stay in touch
We fully understand that our park users will have questions during this unprecedented period, and we hope this has helped to explain our decision making around Holyrood Park and Linlithgow Peel.  
We love to see your photos, hear your feedback or suggestions, and we're happy to answers questions where can. We'd also love to hear if you've spotted migrating toads or any other interesting wildlife. 
We're contactable on Facebook, Twitter and Instagram and encourage you to share your photos from your daily exercise with us or tell us about any concerns you have at these green spaces. 
To help us keep our digital spaces safe and positive for visitors and staff alike, please do adhere to our Social Media House Rules.  
We will continue to monitor the situation and Government advice and do everything we can to strike a balance between public safety and acceptable access during this difficult period for us all.