Some of the North-East's most treasured archaeological finds will return to near where they were discovered as part of a new exhibition, opening this weekend, which will shine a light on the lives of the Iron Age people in the area and local silversmithing.
The Treasures of Historic Banffshire exhibition opens to the public on Saturday 29th October at Duff House in Banff and will feature internationally-renowned objects such as the Deskford Carnyx and the Gaulcross Hoard, as well as a full-scale replica of the Gundestrup cauldron.
The Deskford Carnyx is a wind instrument dating from between 80-200AD, which was discovered around 200 years ago in the parish of Deskford in the former county of Banffshire.
This distinctive animal-headed horn, shaped from sheet bronze and brass to resemble a wild boar, would have been played during war and ceremonies to inspire or terrify listeners. Today only the head survives, although it would once have featured a crest, ears, enamelled eyes and a wooden tongue.
Careful examination of what remained of the carnyx allowed experts to make a reconstruction of it which can be played. Both the original remains and the reconstruction were among the star attractions at the recent Celts exhibition at the National Museum of Scotland, in Edinburgh.
Lorna Ewan, Head of Visitor Experience, Content and Learning at Historic Environment Scotland, which manages Duff House, said:
It's exciting and very fitting that the Historic Treasures of Banffshire exhibition will see a unique and internationally significant collection of objects – that were all first discovered in Banffshire – go on display at a Banff landmark – Duff House.
"Helping mark Scotland's Year of Innovation, Architecture and Design, this exhibition will provide our visitors with a fantastic opportunity to discover more about the iconic Iron Age trumpet, the Deskford Carnyx, and the music that might have been played on this instrument more than 2,000 years ago. Other exhibition highlights offer a real insight into the history and heritage of the region, such as its traditional and once thriving silversmithing craft."
Also on display at Duff House will be the Gaulcross Hoard of Pictish silver jewellery, an offering of a pin, bangle and chain discovered in the 1830s in Fordyce, and a replica of the Gundestrup cauldron – one of the most important finds from Iron Age Europe which was discovered in Denmark in the 19th century.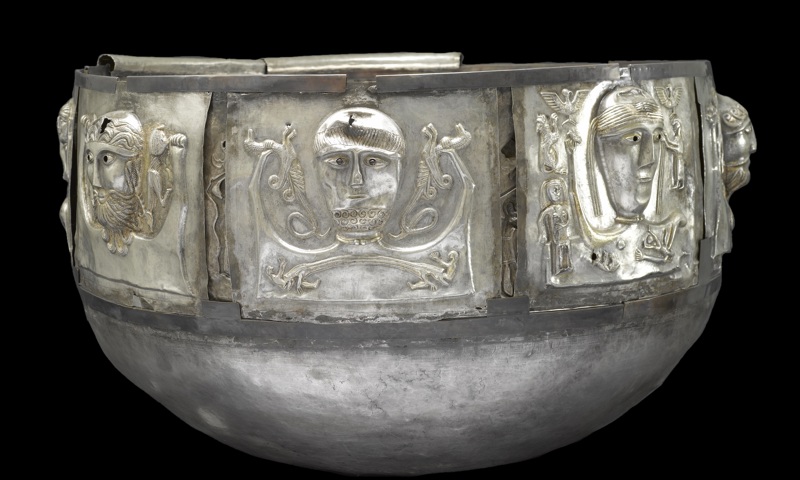 The exhibition will also include some excellent examples of Banff silver. During the 1700s and 1800s, Banff had a thriving silver trade, including its own Banff town assay mark, and as part of regeneration efforts by Aberdeenshire council and the Banff Preservation and Heritage Society, proposals are underway to create a Scottish Centre of Silversmithing in the town.
Details of the plans for a workshop and exhibition space for silversmiths as well as some specially-designed silver pieces created by local jewellers will also be on display as part of the exhibition.
The Treasures of Historic Banffshire exhibition is being held in partnership with Aberdeenshire Council, Historic Environment Scotland and National Museums Scotland.
Chair of Aberdeenshire Council's Education, Learning and Leisure Committee, Cllr Alison Evison, said: "The Treasures of Historic Banffshire exhibition is an incredibly exciting project which brings together objects of huge national and international importance.
"It is wonderful to welcome back the Deskford Carnyx and Gaulcross Hoard to the North East and highlight examples of Banff silver, both new and old.
Along with the proposals to breathe new life into Banff's history of silversmithing, this exhibition marks an important step in the partnership regeneration work the council has been taking part in and I'm looking forward to visiting the exhibition once it opens."
Dr Fraser Hunter, Principal Curator, Iron Age, Roman, Early History at National Museums Scotland, added: "The Deskford carnyx is a wonderful object, both highly significant and hugely evocative. It will be a particular treat for people to be able to view it alongside the magnificent replica of the Gundestrup Cauldron.
"Among the many significant details of the Cauldron is the fact that it actually depicts Iron Age people playing the carnyx. Given that the object was probably made in south-eastern Europe, it shows how widely connections ran between the peoples of Iron Age Europe".
The exhibition will run from Saturday 29th October 2016 until the end of February 2017 and is included in the cost of admission to Duff House. A series of community celebration events are also planned for the end of November.
About Historic Environment Scotland (HES)
Year of Innovation, Architecture and Design 2016
2016 is the Year of Innovation, Architecture and Design (IAD). Through a series of exciting events and activity, the year will showcase Scotland's position as an "innovation nation", its outstanding built heritage, and its thriving, internationally acclaimed creative industries sector. This is a Scottish Government initiative being led by VisitScotland and supported by a variety of partners.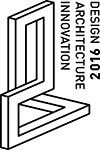 Follow Historic Environment Scotland
Twitter: @HistEnvScot | @welovehistory 
Facebook: @HistoricEnvScotland | @VisitHistoricScotland
For further information, please contact:
Grant Thomson 
Historic Environment Scotland Media Office
Direct Line: 0131 668 8603
Mobile: 07580 702 611
grant.thomson@hes.scot