St Kilda: The Last and Outmost Isle, which pairs the findings of a detailed archaeological survey with rare and previously unpublished images of the archipelago and its people, was recently named in the shortlist for the 2016 Saltire Literary Awards.
Hitting bookshelves late last year and written by two Historic Environment Scotland archaeologists, Angela Gannon and George Geddes, the book has been named as a finalist in the Scottish History Book of the Year category.
Widely regarded as Scotland's most prestigious book awards, the Saltire Literary Awards are organised by the Saltire Society Scotland – an independent charity founded in 1936.
Finalists for the awards were recently revealed and feature a number of multi-award winning Scottish authors. St Kilda: The Last and Outmost Isle is up for a gong along with books covering subjects such as Scotland's booming Arctic whaling trade in the 19th century, a mapped record of the Vikings' significant relationship with the island of Islay and a vivid first-hand account of oil exploration in the North Sea.
Publications Manager at Historic Environment Scotland, James Crawford, said: "It's a great accolade that St Kilda: The Last and Outmost Isle has been shortlisted in these prestigious literary awards.
"We're extremely pleased that the enormous amount of work that has gone into the creation of this book – including extended periods of fieldwork, over some three decades, on one of the UK's most remote places – has been recognised."
The winners of all six book awards, along with the two publishing awards, will be formally announced at a special ceremony held in Edinburgh on 24th November.
This year's full shortlist can be viewed on the Saltire Society Scotland's website. St Kilda: the Last and Outmost Isle is available to buy through our online shop.
About Historic Environment Scotland (HES)
Year of Innovation, Architecture and Design 2016
2016 is the Year of Innovation, Architecture and Design (IAD). Through a series of exciting events and activity, the year will showcase Scotland's position as an "innovation nation", its outstanding built heritage, and its thriving, internationally acclaimed creative industries sector. This is a Scottish Government initiative being led by VisitScotland and supported by a variety of partners.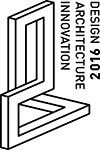 Follow Historic Environment Scotland
Twitter: @HistEnvScot | @welovehistory 
Facebook: @HistoricEnvScotland | @VisitHistoricScotland
For further information, please contact:
Grant Thomson 
Historic Environment Scotland Media Office
Direct Line: 0131 668 8603
Mobile: 07580 702 611
grant.thomson@hes.scot