Kings and Knights return to Linlithgow Palace this weekend (2nd and 3rd July) for a thrilling festival of horsemanship, pageantry and music: Spectacular Jousting.
This weekend, visitors can follow a host of colourful historic characters as they fight to be crowned the King's Champion in a tournament re-enacted on Linlithgow Peel.
The first part of the tournament will be contested on foot, giving spectators the chance to see an impressive display of arms and armour at close range. Tournaments in the High Medieval period are known to have been rough, with rival parties aiming to incapacitate adversaries to gain their horses and arms, so this is sure to be a dramatic display. Knights will then take to their steeds for shield-splintering exhibitions of strength and horsemanship in the later part of the programme.
Fran Caine, Assistant Events Manager for Historic Environment Scotland, said, "Spectacular Jousting is always one of our most popular events, so it's great to bring it back to Linlithgow Palace once again. We've added a few new elements this year, including bringing the King into proceedings, and focussing more on hand to hand combat with the tournament of foot.
Visitors will also be able to cheer for their champion, visit the stables, and find out more about the period from historical re-enactors in the living history camp. It's a great day of entertainment for the whole family, and not one to be missed."
Between 1350 and 1603, High Medieval jousting tournaments were held all over Scotland's central belt, with locations including Edinburgh, St Andrews, Perth and Stirling. But historically the entertainment was not limited to the tournament itself, and Spectacular Jousting is no exception. Outside the main arena, visitors will be able to meet the knights' horses in the stables, get hands on with Junior Jousting, and try their hand at traditional medieval games. There will also be the chance to find out about hunting with the court falconer, learn about the weapons and wounds involved in medieval archery, and see what tricks the Court Jester is getting up to.
To celebrate Scotland's year of Innovation, Architecture and Design, Stone Masons will be on hand from Historic Environment Scotland to demonstrate traditional skills and explain the expertise required to construct a building like Linlithgow Palace. The HES Collections team will also be on site with their 'pop-up museum', featuring objects spanning over 1000 years of Scotland's history. Visitors will have the opportunity to put on a pair of white gloves and handle real artefacts, such as a First World War training grenade and a decorative 17th century brass brooch.
Spectacular Jousting will take place on Saturday 2nd and Sunday 3rd July from 12.30-4.30pm. Tickets to this event can be bought on the day as well as in advance and are priced at £12.00 for adults, £9.50 for concessions, £7.00 for children (aged 5-15 years old) with under-fives going free. Family tickets are also available.
A 10% discount is available when tickets are purchased online in advance. This popular event is free for Historic Scotland Members.
For more information and to purchase tickets for Spectacular Jousting 2016, please visit www.historicenvironment.scot/jousting.
Limited parking is available at Oracle, Blackness Road, Springfield, Linlithgow EH49 7LR. This is allocated on first come first service basis.
About Historic Environment Scotland (HES)
As of the 1st October 2015, Historic Scotland and RCAHMS came together to form a new lead public body charged with caring for, protecting and promoting the historic environment. The new body Historic Environment Scotland (HES) will lead on delivering Scotland's first strategy for the historic environment, Our Place in Time.
Historic Scotland is a sub brand of HES.
View our press pack and keep up to date by registering for media release email alerts. If you wish to unsubscribe, please contact us.
Year of Innovation, Architecture and Design 2016
2016 is the Year of Innovation, Architecture and Design (IAD). Through a series of exciting events and activity, the year will showcase Scotland's position as an "innovation nation", its outstanding built heritage, and its thriving, internationally acclaimed creative industries sector. This is a Scottish Government initiative being led by VisitScotland and supported by a variety of partners.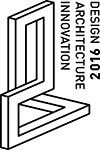 Follow Historic Environment Scotland
Twitter: @HistEnvScot | @welovehistory 
Facebook: @HistoricEnvScotland | @VisitHistoricScotland
For further information
Ali George 
Historic Environment Scotland Media Office
Direct Line: 0131 668 8714
Mobile: 07583 018 790
communications@hes.scot