People in Argyll looking to develop skills in traditional construction methods and materials could benefit from a new initiative which has been given funding of £150,000 by
Highlands and Islands Enterprise (HIE)
and Historic Environment Scotland (HES).
The investment will help to develop and deliver traditional skills activity for the construction sector across Argyll and consider the economic potential of traditional materials.

The project will seek to enhance access to training opportunities for young people considering traditional construction as a career route, and for more experienced people looking to strengthen their skills in particular disciplines. The project seeks to encourage the appropriate skills and materials to care for a key asset of Argyll.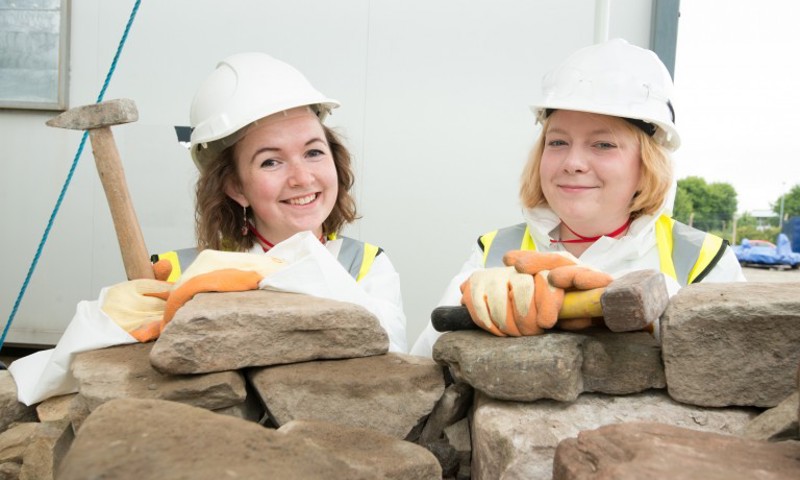 The initiative will identify current and future heritage projects in Argyll and how these might provide apprenticeship and training opportunities. It will also assess the availability of traditional materials in Argyll, particularly stone, and how these resources could be used to supply the sector and create opportunities for local supply chain businesses.
A project officer will be employed to develop the activity programme, which will connect Argyll with the
Engine Shed
, HES's pioneering new £11 million building conservation centre based in Stirling, which has been created to help encourage a greater understanding of traditional building materials and skills.
The provision of training opportunities and development of supply chain opportunities are important factors in attracting and retaining people, particularly young people, in Argyll, where population growth is a key challenge.
As the lead public body responsible for caring for, protecting and promoting Scotland's historic environment, HES leads on traditional construction skills.
Professor David Mitchell, Director of Conservation at Historic Environment Scotland said: "We are delighted that HIE are being proactive in this area and recognise the importance of caring for a long term sustainable asset in terms of our built environment, but also seeing the potential opportunities around sourcing and supplying traditional materials.
"Scotland has historically supplied some of the best traditional materials in the world, and as we become more alive to the carbon footprint of importing products and assuring an ethical basis to procurement, we see increasing potential to make more of the opportunities our natural resources can provide.
"Our traditional buildings are a truly sustainable asset, but like any asset, they require our care using the appropriate knowledge, skills and materials."
Jennifer Nicoll, Area Manager for Argyll and the Islands, said: "We know that many areas of Argyll experience population decline and attracting and retaining young people is a key factor in this. Local construction firms also find it difficult to source skills in traditional construction methods and materials. This can make it harder for them to tender for heritage contracts.
"By supporting HES to work with the industry, investigate the gaps and opportunities and identify and implement solutions, we can make a huge difference to the career prospects of young people, to the growth of local contractors and to the resilience of rural communities.
"
That is why we are supporting this initiative and I look forward to seeing it taking shape over the next two to three years."
Nearly half (45%) of construction activity in Scotland is in the repair of existing buildings. Argyll and the Islands is home to some of Scotland's most treasured heritage assets and has some of the best indigenous material sources in the country.