The prehistoric village of Skara Brae, on Orkney, is the only Scottish visitor attraction in the running to be named Heritage Site of the Year in the BBC Countryfile Magazine Awards.
Bestselling author and travel writer, Bill Bryson was tasked by the magazine to nominate his top five heritage sites from across the length and breadth of the country, representing the UK's historic environment.
Members of the public have until Tuesday 28th February to cast their vote online and choose a winner.
Skara Brae, which forms part of the UNESCO World Heritage site known as the Heart of Neolithic Orkney, is up against strong competition in the Heritage Site of the Year award category. Bryson's other top contenders are Stonehenge, Durham Cathedral, the historic seaside town of Tenby and the artificial lake of Rutland Water.
Now in their sixth year the awards initiative, which aims to celebrate the best of the British countryside and its people, features 12 categories with nominees being compiled by experts in each field. Other categories include National Park of the Year, Book of the Year, Garden of the Year and Pub of the Year, among others.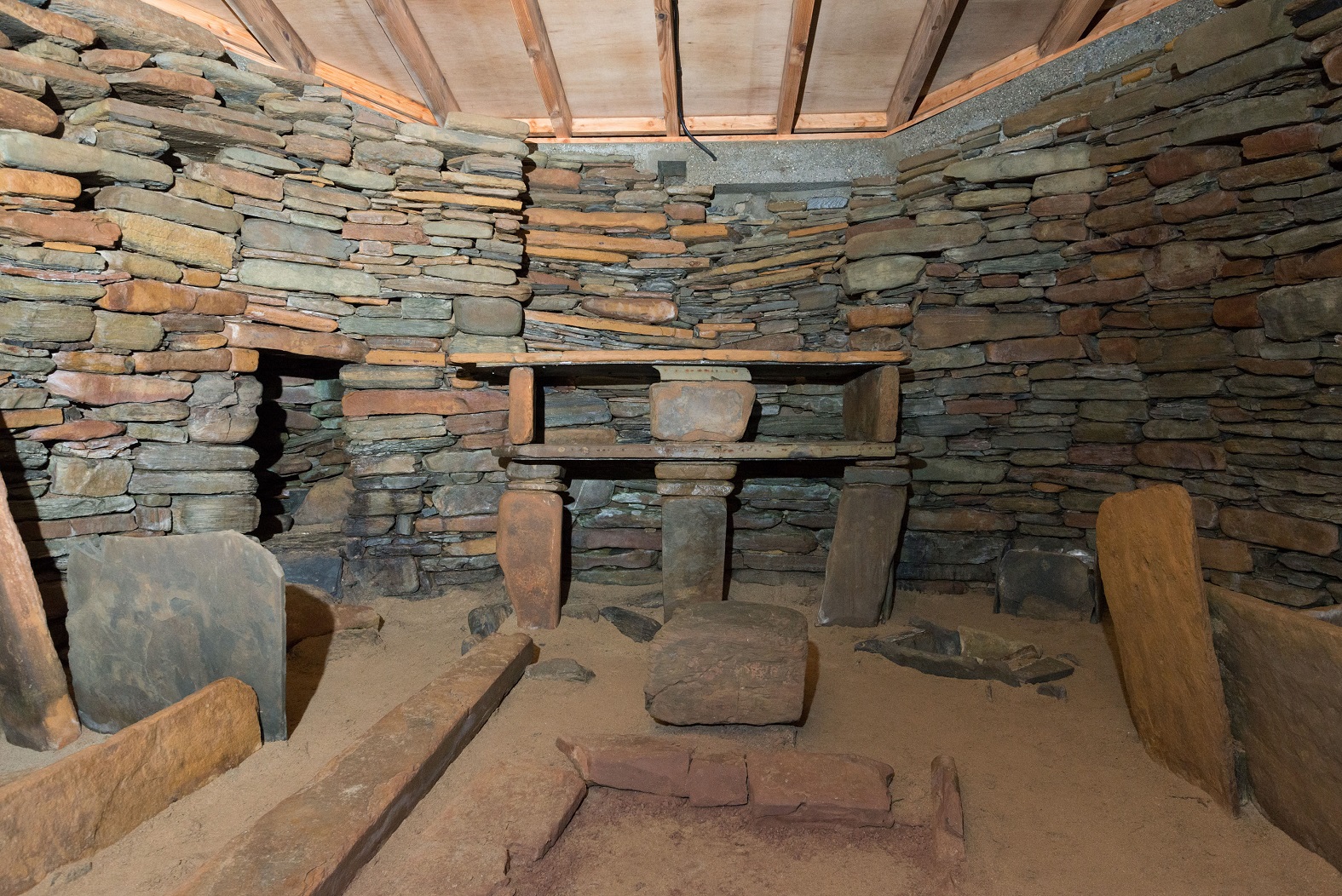 Stephen Duncan, Director of Commercial and Tourism at Historic Environment Scotland, said: "It's fantastic that Skara Brae is among those nominated for this UK wide accolade – made doubly special as we celebrate Scotland's Year of History, Heritage and Archaeology.
"With a history stretching back 5,000 years Skara Brae continues to captivate audiences and visitors from across the country and further afield. More than 68,000 people explore the historic site for themselves each year, gaining a real insight into how our remote ancestors might once have lived.
"We're encouraging our visitors and members of the public to back Skara Brae and cast their vote to help see it named Heritage Site of the Year."
On nominating Skara Brae, Bill Bryson, said: "Orkney has the greatest concentration of archaeological sites in Scotland, but none is more arresting than this miraculously preserved Neolithic village. The eight stone dwellings, uncovered by a 19th-century storm, are roofless but otherwise intact. They are older than Stonehenge and the Great Pyramids of Egypt and yet they feel as if they were vacated only yesterday."
Public voting closes before midnight on Tuesday 28th February 2017. 
The winners of each category will be announced in an online ceremony in March and will feature in the May edition of the Magazine.
About Historic Environment Scotland (HES)
Year of History, Heritage and Archaeology 2017
2017 is the Year of History, Heritage and Archaeology (HHA), a year that will celebrate Scotland's people, our distinct culture and traditions, our historic landscapes, attractions and icons as well as our hidden gems and amazing stories. From World Heritage Sites to ancient monuments, listed buildings to historic battlefields, cultural traditions to our myths, stories and legends, 2017 is the year to explore Scotland's fascinating past. This is a Scottish Government initiative being led by VisitScotland and a variety of partners.
Get involved on Twitter with #HHA2017

Follow Historic Environment Scotland
Twitter: @HistEnvScot | @welovehistory 
Facebook: @HistoricEnvScotland | @VisitHistoricScotland
For further information, please contact:
Grant Thomson
Historic Environment Scotland Media Office
Direct Line: 0131 668 8603
Mobile: 07580 702 611
grant.thomson@hes.scot