Stirling Castle will celebrate the colourful world of Renaissance fashion this weekend (14th and 15th May), as part of a new event for Scotland's Year of Innovation, Architecture and Design 2016. 'In Vogue' will showcase all aspects of Renaissance style, from sumptuous clothing to the beautiful carved stonework that showed visitors to the castle how wealthy the royal family was.
Visitors will be taken on a journey along a Renaissance catwalk by characters from the castle's past, from the Mistress of the Laundry to Mary Queen of Scots herself. The performers will explain the court's international fashion influences from Italy, Spain, France and the Flemish Low Countries in the form of a modern fashion show.
The stunning outfits being showcased have been created exclusively for our resident costumed interpreters, based on real portraits of the era. Renaissance fashion was serious business – there was even legislation to regulate what people of different ranks could wear. Starting in the reign of James I, these 'sumptuary laws' continued for over 150 years, culminating in 1581 with an act by James VI prohibiting the wearing of gold, silver, velvet, satin, damask or taffeta. Fortunately none of these laws are in place today. In fact, visitors of all ages are encouraged to dress up in their finest clothes and join in with the Renaissance Photo Booth and visitor catwalk.
Laura Gray, Assistant Events Manager for Historic Environment Scotland, who run Stirling Castle, said: "In Vogue aims to show that 16th-century Scottish chic was as glamorous and exotic as anything on the catwalks of Paris or Milan today – if not more so! Visitors will have the chance to explore trends in hairdressing, makeup and perfume, as well as hearing how the stunning jewellery of the time was designed to flaunt a wearer's wealth and sophistication.
We're also exploring how the Renaissance can inspire style today, with costumes designed by HND Art and Design and Creative Industries students from Forth Valley College, working with renowned Scottish milliner Sally-Ann Provan and costume designer Diana Guthrie-James. Visitors can see some of their work in the New Renaissance exhibition in the Nether Bailey, alongside jewellery produced by local adults working with Artlink Central and jeweller Laura Murray.
Sumptuous clothing was not the only aspect of style in vogue in the sixteenth century, and the event will also look at interior and exterior design. Live weaving demonstrations will showcase the skills involved in creating the extravagant tapestries that once lined the palace walls, painstakingly re-created by hand as part of the recent palace refurbishment project.
There will also be woodworking demonstrations, highlighting the craft that went into creating the decorative Stirling Heads which line the palace ceiling. The outer walls of the palace, meanwhile, are covered in decorative carvings, once painted in bright colours to represent both kings and gods. Stonemasons from Historic Environment Scotland will be on hand throughout the day to give stone carving and letter cutting demonstrations, giving insight on the work required to create these ostentatious displays of wealth.

Liz Buchanan MBE, VisitScotland Regional Partnerships Director, said: "With the 2016 Year of Innovation, Architecture and Design, we have the opportunity to put Scotland on the map in a new and exciting way, catching the attention of visitors old and new, positioning Scotland as a mix of traditional and cutting-edge at the same time.
We tend of think of fashion as something new, but the genius of In Vogue is that it blends this celebration of design with a celebration of Stirling Castle and one of our finest historic cities. This event is an excellent excuse to make this the weekend when you rediscover the whole of Stirling through the innovation of the Battle of Bannockburn Centre, the architecture of the National Wallace Monument and the design of In Vogue.
In Vogue is also part of the Festival of Museums (13th – 15th May), and the Historic Environment Scotland Collections Team will be on hand with a 'pop up museum' to showcase stylish objects from history. These range from red ochre paint used by residents of Neolithic Skara Brae to a Post-medieval wig curler.
Admission to In Vogue is included as part of the Stirling Castle admission price. Historic Scotland members go free.
About Historic Environment Scotland (HES)
As of the 1st October 2015, Historic Scotland and RCAHMS came together to form a new lead public body charged with caring for, protecting and promoting the historic environment. The new body Historic Environment Scotland (HES) will lead on delivering Scotland's first strategy for the historic environment, Our Place in Time.
Historic Scotland is a sub brand of HES.
View our press pack and keep up to date by registering for media release email alerts. If you wish to unsubscribe, please contact us.
Year of Innovation, Architecture and Design 2016
2016 is the Year of Innovation, Architecture and Design (IAD). Through a series of exciting events and activity, the year will showcase Scotland's position as an "innovation nation", its outstanding built heritage, and its thriving, internationally acclaimed creative industries sector. This is a Scottish Government initiative being led by VisitScotland and supported by a variety of partners.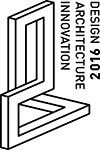 Follow Historic Environment Scotland
Twitter: @HistEnvScot | @welovehistory 
Facebook: @HistoricEnvScotland | @VisitHistoricScotland
For further information
Ali George
Historic Environment Scotland Media Office
Direct Line: 0131 668 8714
Mobile: 07583 018 790 
communications@hes.scot