Pupils from Sgoil an Taobh Siar will bring the past to life for their peers with two brand new films made as part of Historic Environment Scotland's Junior Tour Guide programme. An Tac an Teine (Beside the Fire) explores the myths and legends of Gaelic culture, and helps bring the history of a Blackhouse to life by allowing pupils to experience a time when entertainment focussed on the coming together and sharing of stories around the fire.
The Learning Team at Historic Environment Scotland (HES) have been working in partnership with Sgoil an Taobh Siar since 2009 as part of their national Junior Tour Guide programme. Building on this strong partnership and with funding from Bòrd na Gàidhlig, the 2016/2017 school year saw the project take on a new format - the creation of two exciting films: one in Gaelic, and one aimed at Gaelic learners.
The films will become a resource for schools to help learners engage with Gaelic and Gaelic culture, as well as bringing to life the history of the Blackhouse. An Tac an Teine features four children telling traditional stories around the fire in the Blackhouse, brought silently to life by other pupils from the school.
Sylvie Silk, Learning Officer for Historic Environment Scotland, said, "This year, we wanted to try something a bit different with the pupils at Sgoil an Taobh Siar. In previous years we've trained them up to give tours of the Blackhouse in period costume, but this time round we applied for and received funding from Bòrd Na Gàidhlig to make a pair of films, bringing to life the history of the site in a slightly different way.
"To start us off, we commissioned a new script from Illuminate UK. They visited the School of Scottish Studies to collect the fireside stories you hear in the film. They then trained the pupils on their performance skills, and in April this year Uist Film came in to support the young people in four days of intensive – and very cold – filming! The pupils did a fantastic job, and resulting films will now be available online as a learning resource."
Twenty four pupils from P5-7 were involved, doing everything from acting roles to technical support. This enabled HES to build in the development of new skills and world of work experiences. HES worked closely with the school, staff at Arnol Blackhouse, drama specialists Illuminate UK, and Uist Film. An Tac an Teine premiered yesterday (20th October) at the Grinneabhat Centre in Bragar, coinciding with the launch of the Royal National Mòd, and is now available to watch online.
Ruairidh Graham, Gaelic Language and Policy Officer at Historic Environment Scotland, said, "
With Halloween coming up soon, it's fitting that the film focuses on some of the more spooky stories from Gaelic culture. You'll hear mention of 'Mac an t-Srònaich', the boogy man of the Gaidhealtachd, and of the fearsome each-uisge, or kelpies. But it's also a great watch for anyone that wants to imagine how it might have been to live in one of these houses, which would have had a great tradition of fireside storytelling."
Share your own story
Historic Environment Scotland would like to hear local memories of the Blackhouse way of life. They are encouraging people who have seen the film to get in touch with their own stories, carrying on the strong traditions of Beul-aithris.
An Tac an Teine is available to watch online:
About Historic Environment Scotland (HES)
Year of Innovation, Architecture and Design 2016
2016 is the Year of Innovation, Architecture and Design (IAD). Through a series of exciting events and activity, the year will showcase Scotland's position as an "innovation nation", its outstanding built heritage, and its thriving, internationally acclaimed creative industries sector. This is a Scottish Government initiative being led by VisitScotland and supported by a variety of partners.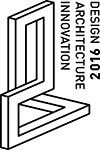 Follow Historic Environment Scotland
Twitter: @HistEnvScot | @welovehistory 
Facebook: @HistoricEnvScotland | @VisitHistoricScotland
For further information, please contact:
Ali George
Historic Environment Scotland Media Office
Direct Line: 0131 668 8714
Mobile: 07583 018 790 
ali.george@hes.scot