Alex joins HES from Highlands and Islands Enterprise (HIE), where he has been Chief Executive since 2010.
Alex brings with him a wide range of experience as the current Chief Executive of Highlands and Islands Enterprise which he joined in 2001. During this time he has overseen the organisation's strategy for key national sectors and business and community growth, as well as initiatives to improve the region's infrastructure, enhance international trade performance, and promote business innovation.
Jane Ryder, OBE, Chair of Historic Environment Scotland, said;
"We are delighted to welcome Alex Paterson as our new Chief Executive. He brings a wealth of experience as the current Chief Executive of HIE and as an acknowledged leader within the public sector in Scotland. His background in community investment and engagement combined with expertise in organisational development and change management mean he is ideally placed to lead HES at this exciting phase of our development. He will be building on the outstanding work of staff to date which led to the launch last month of our first Corporate Plan and detailed Business Plan. The Board look forward to working with him and all HES staff in developing and delivering HES' role as the lead public body for the historic environment."
Historic Environment Scotland was formed late last year, bringing together Historic Scotland and the Royal Commission on the Ancient and Historical Monuments of Scotland (RCAHMS) to create a new public body to care for, protect and promote Scotland's historic environment.
The organisation's remit spans a number of areas, from conservation and research to planning and tourism. It is Scotland's largest operator of visitor attractions with 3.5 million visitors annually to properties in its care, including Scotland's biggest visitor attraction Edinburgh Castle.
HES is also a major provider of grant funding, has a statutory role in the planning system and works both independently and collaboratively to record and monitor, inform and conserve Scotland's diverse historic environment. It also holds one of Scotland's most diverse collections including over 5 million manuscripts, photographs and drawings and looks after artefacts ranging from Mons Meg to the Honours of Scotland. 
Collectively the organisation operates within a wider sector that currently contributes 2.3 billion to the Scottish economy and supports 60,000 jobs.
The appointment comes on the back of the launch of the organisation's first Corporate Plan which sets out its vision, mission and values. The launch at Paisley Abbey focused on collaboration and how HES will work with organisations, communities and individuals to continue to maximise the potential of some of Scotland's key assets.
Alex Paterson said;
"I'm delighted to be joining Historic Environment Scotland. It is an organisation with great potential and an ambitious remit, and I look forward to working with the team."
Alex will join the organisation later in the year with the Acting CEO and Director of Conservation Dr David Mitchell continuing to fulfil this post until then.
As part of its future plans, HES is also looking to appoint two new members to its Board. Recruitment is now live and can be accessed via the Public Appointments website, with the aim of new Board members being appointed by the autumn.
For more information on the work of Historic Environment Scotland please visit www.historicenvironment.scot
Notes for editors
Alex has been Chief Executive of HIE since 2010. He joined HIE in 2001 as Director of Developing Skills before being appointed HIE's first Director of Regional Competitiveness. He has also worked within the commercial sector, having spent his early career in marketing with Esso Chemicals and Volvo, in management consultancy, and with the Scottish Development Agency/Scottish Enterprise. 
About Historic Environment Scotland (HES)
As of the 1st October 2015, Historic Scotland and RCAHMS came together to form a new lead public body charged with caring for, protecting and promoting the historic environment. The new body Historic Environment Scotland (HES) will lead on delivering Scotland's first strategy for the historic environment, Our Place in Time.
Historic Scotland is a sub brand of HES.
View our press pack and keep up to date by registering for media release email alerts. If you wish to unsubscribe, please contact us.
Year of Innovation, Architecture and Design 2016
2016 is the Year of Innovation, Architecture and Design (IAD). Through a series of exciting events and activity, the year will showcase Scotland's position as an "innovation nation", its outstanding built heritage, and its thriving, internationally acclaimed creative industries sector. This is a Scottish Government initiative being led by VisitScotland and supported by a variety of partners.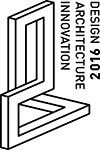 Follow Historic Environment Scotland
Twitter: @HistEnvScot | @welovehistory 
Facebook: @HistoricEnvScotland | @VisitHistoricScotland
For further information
Iona Matheson
Historic Environment Scotland Media Office
Direct Line: 0131 668 8703
Mobile: 07827 956 858
communications@hes.scot