All 305 of Scotland's historic, traditional thatched buildings have been recorded for the very first time as part of a unique field work project, which lasted 18 months.
Published today – 29 September – A Survey of Thatched Buildings in Scotland is a full-colour photographic survey of every thatched building across the country, from the Shetland Islands to the Scottish Borders.
This new resource helps to build a full picture of this important part of Scotland's vernacular built heritage. As well as containing locations, photographs and information on the type of thatch, the different techniques and its condition, it also offers an insight into the building itself, with details and stories from the owners or occupiers being featured in a number of the records.
This initiative, the first of its kind, is a partnership between The Society for the Protection of Ancient Buildings (SPAB), who carried out the survey, and Historic Environment Scotland, who grant funded the project.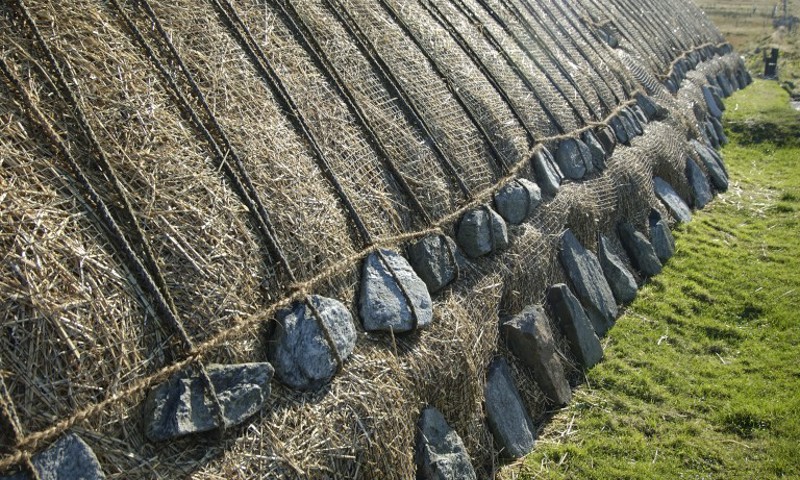 Thatch was the first roofing material used in Scotland, and the country has one of the most diverse ranges of thatching materials and techniques found in Europe. Locally distinctive thatching practices and materials vary due to weather conditions and availability of natural materials including rye, heather, reed, and marram grass amongst others. In some areas, thatching continued up until the start of the 20th century. However, factors including maintenance due to its perishable nature, changes in land use, loss of skills and other roofing materials such as corrugated iron and slate becoming widely available, led to thatched buildings largely disappearing from the Scottish landscape.
Colin Tennant, Head of Technical Education and Training at Historic Environment Scotland, said: "Thatched buildings are an iconic part of our heritage and Scotland's wider historic environment, particularly in our rural areas. They form a unique part of our diverse built heritage and culture, providing a real insight into the craft skills and traditional practices of our past.
These new findings allow us to identify Scotland's surviving thatched building stock and will also inform discussions with our partners in the sector on how we can help conserve these buildings for future generations, whether that be through skills training, technical advice or different funding approaches."
It is hoped that the findings from A Survey of Thatched Buildings in Scotland will help contribute towards a better understanding of thatch traditions, its survival and protection, whilst promoting the craft skills involved in the process and overall helping to inform the future of thatched building conservation in Scotland.
Matthew Slocombe, Director of the Society for the Protection of Ancient Buildings, added: "These buildings are quintessentially Scottish and their historic value is immense. Yet perhaps because they are humble working structures or perhaps because of the very way they were built - lying low to protect and shield their former occupants – we have allowed them to slowly vanish from the radar. This survey will pay an important part in helping to safeguard and understand these valuable and iconic buildings."
A presentation on the survey will be made to the Scottish Vernacular Buildings Working Group AGM on 12th October in Edinburgh. 
A Survey of Thatched Buildings in Scotland is available to view and download for free online.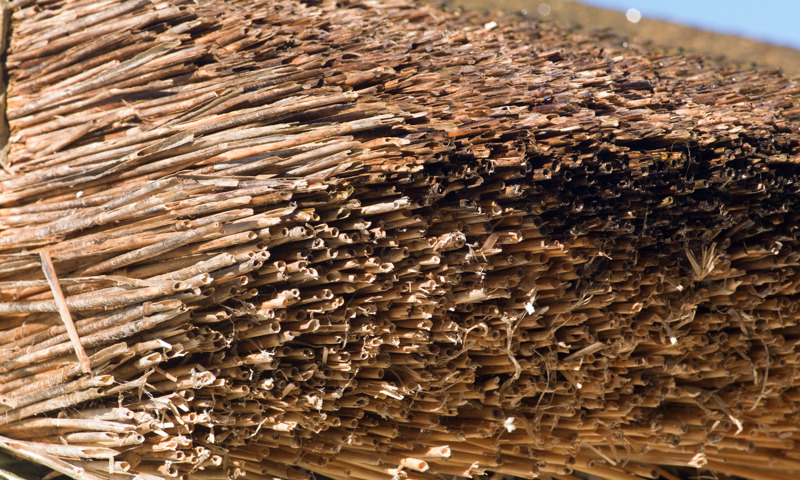 About SPAB
SPAB is Britain's oldest building conservation body. It was set up by William Morris in 1877 to oppose the destructive restorations of the Victorian era and promote the alternative of "conservative repair". By law it must be notified of applications to demolish listed buildings in England and Wales and comments on hundreds each year. Today its broad remit is to advise, educate and campaign. The Society also trains architects and craftspeople; produces a range of helpful publications and runs national campaigns to highlight the importance of our built heritage. For more information about SPAB, courses, advice and other publications go to www.spab.org.ukAB
About Historic Environment Scotland (HES)
As of the 1st October 2015, Historic Scotland and RCAHMS came together to form a new lead public body charged with caring for, protecting and promoting the historic environment. The new body Historic Environment Scotland (HES) will lead on delivering Scotland's first strategy for the historic environment, Our Place in Time.
Historic Scotland is a sub brand of HES.
View our press pack and keep up to date by registering for media release email alerts. If you wish to unsubscribe, please contact us.
Year of Innovation, Architecture and Design 2016
2016 is the Year of Innovation, Architecture and Design (IAD). Through a series of exciting events and activity, the year will showcase Scotland's position as an "innovation nation", its outstanding built heritage, and its thriving, internationally acclaimed creative industries sector. This is a Scottish Government initiative being led by VisitScotland and supported by a variety of partners.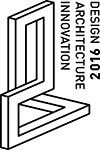 Follow Historic Environment Scotland
Twitter: @HistEnvScot | @welovehistory 
Facebook: @HistoricEnvScotland | @VisitHistoricScotland
For further information, please contact:
Alan Bannon
Historic Environment Scotland Media Office
Direct Line: 0131 668 8588
Mobile: 07854 366 805
alan.bannon@hes.scot