From a Neolithic village to an industrial mill, Scotland's six world heritage sites were celebrated in style today (18 April) at the National Museum of Scotland in Edinburgh, as part of World Heritage Day.
The free event, which was organised by Historic Environment Scotland, invited visitors to take part in a number of fun activities aimed at raising awareness of Scotland's six World Heritage sites. St Kilda, the Heart of Neolithic Orkney, New Lanark, the Antonine Wall, the Forth Bridge and Edinburgh's Old and New Towns which represent the most significant, unique, or best examples of the world's cultural or natural heritage in Scotland.
Alice Lyall from Historic Environment Scotland, said: "It's been great to see so many people come along today and enjoy themselves. We want as many people as possible to find out about the sites, what makes them so important, and why we have to protect them for future generations – in a fun and interactive way.
"There are six World Heritage sites in Scotland, but together they encompass hundreds of miles, and span thousands of years, so it takes a huge effort from a large number of organisations such as Historic Environment Scotland, Scottish Government, local authorities, public bodies, community groups and trusts, and of course many volunteers, to protect, enhance, and present the sites to the level they require."
Representatives from each of the six sites were on hand to offer information, and visitors were able to take part in a number of activities, which included taking a 'virtual tour' of a Roman Fort on the Antonine Wall, using cutting edge headset technology. They could also try their hand at a number of craft activities, such as creating a replica Roman helmet, sculpting a 'Neolithic carved stone ball' out of clay, or building a St Kilda mail boat - which the inhabitants of the remote island would launch into the sea with letters sealed inside, hoping they would be found and the letters delivered.
One of the most popular stalls on offer was the 'Green Screen', brought by the DigIt! 2017 archaeology team, which allowed visitors to have their photograph taken 'on location' at each of the sites.
There was also an event at Skara Brae in Orkney, where visitors were treated to an exhibition and could learn more about World Heritage from the HES Rangers.
Notes for editors
The Antonine Wall, part of the Frontiers of the Roman Empire, is one of 6 World Heritage Sites in Scotland, which includes the Old and New Towns of Edinburgh, The Heart of Neolithic Orkney, St Kilda, New Lanark and the Forth Bridge. For more information visit the Antonine Wall website
The Society of Antiquaries of Scotland has been around for over 230 years, actively supporting the study and enjoyment of Scotland's past. Founded in 1780 and incorporated by Royal Charter in 1783, the Society's purpose is "to investigate both antiquities and natural and civil history in general, with the intention that the talents of mankind should be cultivated and that the study of natural and useful sciences should be promoted"
About Historic Environment Scotland (HES)
As of the 1st October 2015, Historic Scotland and RCAHMS came together to form a new lead public body charged with caring for, protecting and promoting the historic environment. The new body Historic Environment Scotland (HES) will lead on delivering Scotland's first strategy for the historic environment, Our Place in Time.
Historic Scotland is a sub brand of HES.
View our press pack and keep up to date by registering for media release email alerts. If you wish to unsubscribe, please contact us.
Year of Innovation, Architecture and Design 2016
2016 is the Year of Innovation, Architecture and Design (IAD). Through a series of exciting events and activity, the year will showcase Scotland's position as an "innovation nation", its outstanding built heritage, and its thriving, internationally acclaimed creative industries sector. This is a Scottish Government initiative being led by VisitScotland and supported by a variety of partners.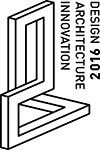 Follow Historic Environment Scotland
Twitter: @HistEnvScot | @welovehistory 
Facebook: @HistoricEnvScotland | @VisitHistoricScotland
For further information
Alan Bannon
Historic Environment Scotland Media Office
Direct Line: 0131 668 8588
Mobile: 07854 366 805
communications@hes.scot