Visitors to Duff House will soon have the opportunity to view a masterpiece by one of the most famous artists of the twentieth century.
Pablo Picasso's Les Soles, on loan from National Galleries of Scotland, will go on display at the Georgian mansion in Banff from Tuesday 1 August.
Les Soles was inspired by the bustling markets of the seaside town Royan, in southwestern France. It depicts a crab and two fish, said to represent Picasso and two of his mistresses.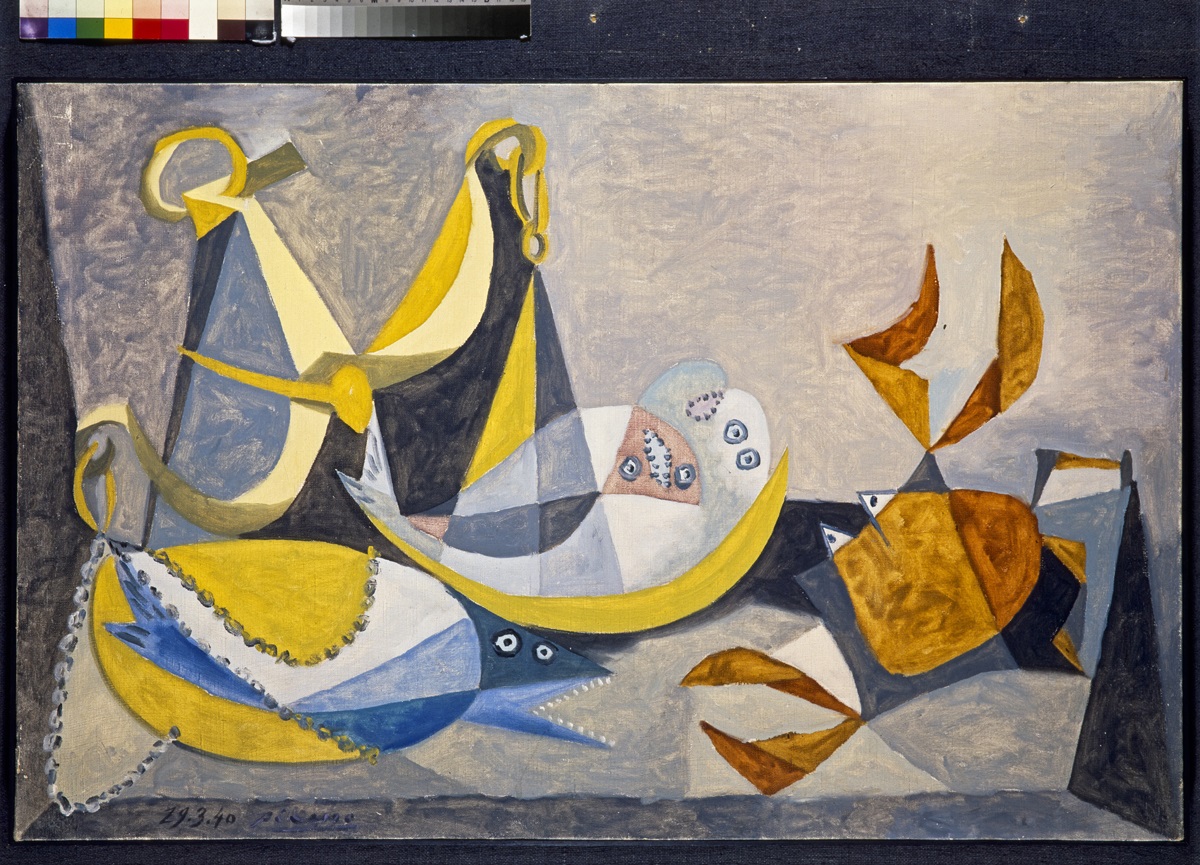 The work was painted during a three month trip to Paris in March 1940 while Picasso was still based in Royan, shortly before he fled his coastal retreat when it was occupied by Nazi troops.
Graeme Curran, Manager of Duff House, which is operated by Historic Environment Scotland, in partnership with Aberdeenshire Council and the National Galleries of Scotland said: "We're delighted that Duff House will host an artwork from one of the most iconic artists of the modern era.
"Banff, as a coastal town, seems a fitting location for exhibition of Picasso's Les Soles, which so vividly draws inspiration from life by the sea.
"This is a great opportunity for art lovers in the north east to admire a perhaps lesser known work of a true master."
Pablo Picasso was one of the best known artists of the twentieth century. Originally from Spain, he spent most of his adult life in France. An immensely influential and prolific artist, it is estimated he produced over 50,000 artworks in his lifetime.
Hannah Brocklehurst, Scottish National Galleries Managing Curator for Duff House, said: "We are absolutely delighted to be bringing this outstanding masterpiece to audiences at Duff House.
"Owing to the fragility of the painting it rarely travels, and this will be the first time in many years that this has seen outside of Edinburgh. We are thrilled to be showing this important work in such a beautiful venue."
Picasso's Les Soles will be on display at Duff House from Tuesday 1 August – Sunday 29 October 2017. Entry to view the painting is included in the Duff House admission price, and is free for members.
More about Duff House
About Duff House
Duff House is a masterpiece of baroque architecture and one of the most important buildings in the north of Scotland. It was designed in 1735 by the renowned Scottish architect William Adam and is now a five-star visitor attraction, run in partnership by Historic Environment Scotland, the National Galleries of Scotland and Aberdeenshire Council.
The National Galleries provides most of the artworks on permanent display in the House, including important paintings by El Greco, Gainsborough and Raeburn, and contributes to the regular programme of exhibitions and displays.
About Historic Environment Scotland (HES)
Year of History, Heritage and Archaeology 2017
2017 is the Year of History, Heritage and Archaeology (HHA), a year that will celebrate Scotland's people, our distinct culture and traditions, our historic landscapes, attractions and icons as well as our hidden gems and amazing stories. From World Heritage Sites to ancient monuments, listed buildings to historic battlefields, cultural traditions to our myths, stories and legends, 2017 is the year to explore Scotland's fascinating past. This is a Scottish Government initiative being led by VisitScotland and a variety of partners.
Get involved on Twitter with #HHA2017

Follow Historic Environment Scotland
Twitter: @HistEnvScot | @welovehistory 
Facebook: @HistoricEnvScotland | @VisitHistoricScotland
For further information
Claire Mullaney
Historic Environment Scotland Media Office
Direct Line: 0131 668 8588
Mobile: 07881 512 379
claire.mullaney@hes.scot