Castle Leod in Strathpeffer, Easter Ross widely thought to be the inspiration/basis for the fictional 'Castle Leoch' in the successful Outlander novels, is one of seven recipients of building repair grants across Scotland. Other projects to benefit from the scheme include the creation of affordable housing in one of Glasgow's most deprived areas, and the creation of a health and wellbeing centre in Paisley. 
The projects share a total of £576,460 awarded through Historic Environment Scotland's (HES) Building Repair Grant Scheme, with priority being given to those applicants who demonstrated that investment in their projects would result in community benefit.
Martin Fairley, Head of Grants at HES, said:
The purpose of Building Repair Grants is primarily to assist with the repair and reuse of important historic buildings and sites, but also to ensure that the end use is something which the wider community benefits from.
"Amongst the beneficiaries of the latest round of funding there is a former school in North Glasgow, disused since 2013, which is going to be converted into affordable houses. We also have a former Sunday school in Paisley which will eventually become a health centre, helping people to stop smoking, offering health checks, as well as dietary, alcohol and drugs advice. And we are able to fund vital repairs to a community centre which has served the people of Aberfeldy for nearly 30 years."
The Category B listed former Greenview School (originally Balmore Public School), in Parkhouse, North Glasgow is set to receive £109,250 funding to convert the building into 28 housing units to be set at affordable rents to those in housing need. This is part of a wider £3 million project from the North Glasgow Community Planning Partnership in the area which will create jobs and training opportunities.
The Category A listed Castle Leod in Strathpeffer, Easter Ross is set to receive a grant of £13,680 as part of the third phase of a project to open up the 16th century building to the public. The castle is recognised as being of national and international importance due to its architectural quality and the survival of 16th and 17th century fabrics featured. The surrounding gardens and landscape are included on the national inventory for landscapes. The funding will be used to carry out essential repairs to parts of the castle, in order to facilitate the creation of a visitor centre, study room, and refurbished disabled toilet facility. The new visitor centre will allow the castle to increase its opening hours and days.   
The Category C listed Memorial Hall in Paisley is located in an area recognised as one of Scotland's most deprived. Built by successful local architect Thomas G. Abercrombie in 1900, it is a rare example of a building purpose-built as a Sunday school. Paisley Seventh Advent Church have been awarded a £104,280 grant to assist with the conversion of the building to a church and health centre.
The Category A Listed James Watt Library in Inverclyde, dates back to the early 19th century and has been one of Greenock's most important civic buildings for a long time. Thanks to a grant of £297,000 it's long term future will be secured, parts of the building which have been unable to be used for years will be reopened, and the buildings capacity to provide high quality library, exhibition, and archiving facilities will be significantly improved.
More information on Historic Environment Scotland's Building Repair Grants Scheme can be found in the Grants and Funding section of the HES website.
Other recipients
The Category C listed Locus Centre in Perth is set to receive £9,000 to carry out essential repairs on the building's stone tower and spire. Built in 1877-88 it was converted to a community centre in 1989, which it has functioned as ever since.
The partially surviving cast iron fountain in Zetland Park, Grangemouth dates back to 1882 and was part of the original design of the park, gifted to the town in the same year. The fountain has a very unusual, possibly unique design, and is an increasingly rare example of public monument which retains its public park setting, as the public water fountains which became common in Britain in the 19th century as a means of providing drinking water, diminish through damage or become redundant. A building repair grant of £18,250 will be awarded for conservation, survey and analysis work to be carried out. 
The Category B listed Holy Trinity Church in Lamington Village, South Lanarkshire is set to receive £25,000 to carry out vital repair work to the building's interior and exterior, as part of a wider project to secure the long term future of the site and increase and improve community and visitor use of the chapel.
About Historic Environment Scotland (HES)
As of the 1st October 2015, Historic Scotland and RCAHMS came together to form a new lead public body charged with caring for, protecting and promoting the historic environment. The new body Historic Environment Scotland (HES) will lead on delivering Scotland's first strategy for the historic environment, Our Place in Time.
Historic Scotland is a sub brand of HES.
View our press pack and keep up to date by registering for media release email alerts. If you wish to unsubscribe, please contact us.
Year of Innovation, Architecture and Design 2016
2016 is the Year of Innovation, Architecture and Design (IAD). Through a series of exciting events and activity, the year will showcase Scotland's position as an "innovation nation", its outstanding built heritage, and its thriving, internationally acclaimed creative industries sector. This is a Scottish Government initiative being led by VisitScotland and supported by a variety of partners.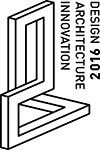 Follow Historic Environment Scotland
Twitter: @HistEnvScot | @welovehistory 
Facebook: @HistoricEnvScotland | @VisitHistoricScotland
For further information, please contact:
Alan Bannon
Historic Environment Scotland Media Office
Direct Line: 0131 668 8588
Mobile: 07854 366 805
alan.bannon@hes.scot