We have published research which sheds new light on the inventories of Mary Queen of Scots and gives a glimpse into fashion trends of the 16th century.
The research, undertaken by Dr Michael Pearce on behalf of HES, has revealed evidence for a rare set of fashion dolls among Mary's possessions when inventoried in 1578. Known as 'poupée' or 'pippins', these dolls were used by high-status individuals across 16th and 17th century Europe as a way of keeping up to date with the latest fashions.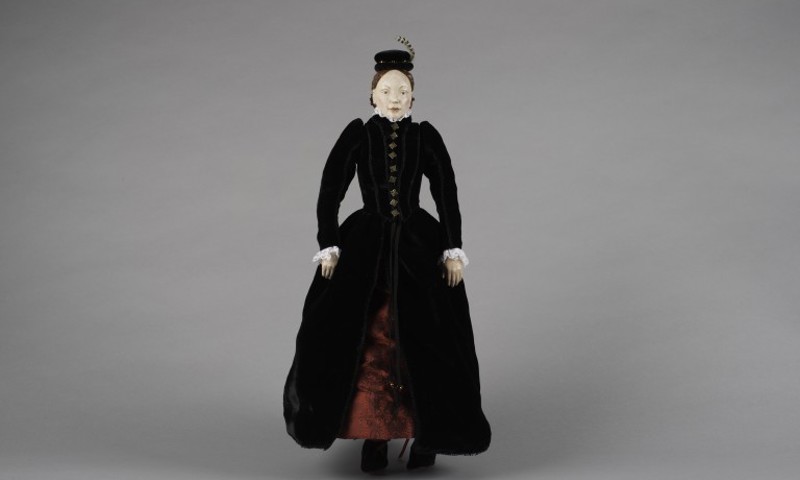 It is believed that the inventories of Mary Queen of Scots provide the only known evidence for the use of these 'pippins' in renaissance Scotland.
Commenting on his research, Dr Michael Pearce said: "After the battle of Carberry, Mary's 'pippens, fantasies, and feathers' were packed away and locked up in Edinburgh Castle, as the inventory made twelve years later explains.
"The inventory also reveals how Mary dressed these pippins in the best silks to fashion her European court, as it records a payment in 1563 to Jacques, her tailor, to make grey and silver clothes for a set of dolls.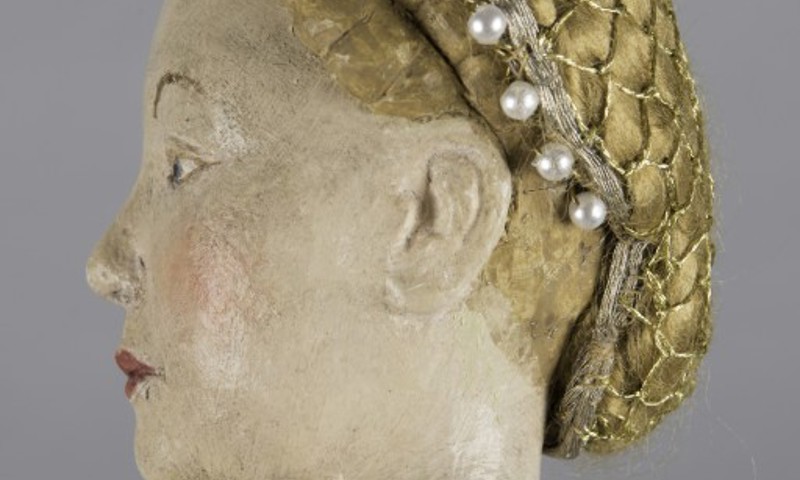 "Much more useful than diplomatic accounts or portraits, these dolls' outfits would have been exquisitely crafted to display the latest trends in materials, accessories and dress styles. The miniature versions could then be exchanged and replicated by tailors elsewhere. 
This research adds some intriguing new colour to our understanding of life in the court of Mary Queen of Scots."
Rachel Pickering, Senior Cultural Resources Advisor at HES, said: "While fashion dolls such as these became common in the 17th century, evidence for their earlier use is poorly documented – making this new interpretation of Mary's inventories so significant.
"There is evidence of use of these dolls in 16th century France, with records showing Francois I requested a set from Isabella d'Este, one of the leading women of the Italian Renaissance, for the women of his court. Mary Queen of Scots was raised at the court of Francois' son Henry II, and his wife, Catherine de Medici also had a set of dolls among her personal belongings.
This new interpretation of Mary's inventories show how she engaged with the wider world, giving us insight into her role in the exchange of cultural ideas and fashions of the time across Europe."
Mary Queen of Scots has also provided the inspiration for a collaboration between HES and American designer Jeff Garner of fashion label Prophetik, who will be bringing a new catwalk show to Edinburgh Castle's Great Hall on 7 February. 'Women of the Crown' will showcase this exclusive collection for the first time before it travels to London Fashion Week. In conjunction with Prophetik, HES will also launch a new range of products inspired by Mary Queen of Scots, the original royal fashion icon.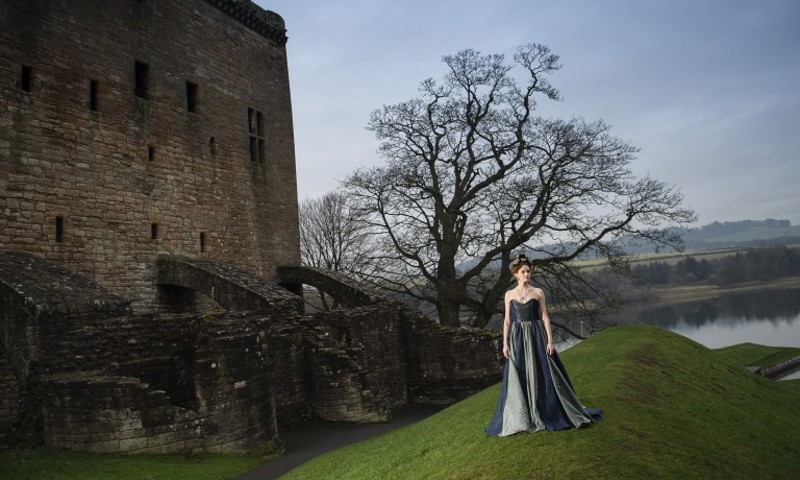 The full research report is available as a PDF download from the HES website. 
About Historic Environment Scotland (HES)
We are the lead public body charged with caring for, protecting and promoting the historic environment. We will lead on delivering Scotland's first strategy for the historic environment,

 

Our Place in Time.
Historic Scotland, Scran, Canmore, The National Collection of Aerial Photography (NCAP), The Engine Shed, Stirling Castle and Edinburgh Castle are sub-brands of HES.
View our

 

press pack

 

and keep up to date by

 

registering for media release email alerts. If you wish to unsubscribe, please

 

contact us.
Follow Historic Environment Scotland
Twitter: @HistEnvScot | @welovehistory
Facebook: @HistoricEnvScotland | @VisitHistoricScotland
Instagram: @HistEnvScot | @historicscotland
For further information, please contact:
Claire Mullaney
Historic Environment Scotland Media Office
Direct line: 0131 668 8714
Mobile: 07468 759 137
communications@hes.scot