A new plan for Edinburgh's Old and New Towns World Heritage Site was launched today which includes commitments to improve the quality of new development, better manage tourism growth, and deepen residents' awareness and understanding of the site among other actions.
The historic area, which was inscribed by UNESCO in 1995, covers most of the City Centre from Quartermile to Dean Village and from the West End to the Palace of Holyroodhouse.
The new plan, which runs for five years, is intended to protect and manage the 'outstanding universal value' of the site. After an extensive public consultation exercise during the summer of 2017 the plan was written by the partners responsible for the management of the site: City of Edinburgh Council, Edinburgh World Heritage and Historic Environment Scotland.  
Among the 39 actions is creating 'place briefs' for redevelopment sites to set out the city's expectations in terms of quality and 'fitting in' with the historical context, as well as improving local community engagement and plans to better explain and engage residents and schoolchildren with what is special about the site.
Recent research has revealed that public understanding is generally low – for example, only 8% of 16-24-year olds in Scotland are aware that Edinburgh's New Town is part of a World Heritage Site. The Council recently granted the lease for the Tron Kirk on the High Street to Edinburgh World Heritage for use as a World Heritage Centre to help address this issue. 
The plan also commits the city to better manage tourism growth and covers areas such as the profusion of short-term holiday lets, issues over street cleanliness, especially during peak tourism periods, and the need for a broader tourism plan which builds on sustainable best-practice from other historic cities. 
Adam McVey, Leader of the City of Edinburgh Council, commented: "The new plan commits us to continue to improve our conservation and promotion of the city's internationally renowned Old and New Towns World Heritage Site. I am fully supportive of the actions, which are wide ranging and tackle many of the key concerns expressed by residents of the city and others. These will also be integrated into the broader management of the city to ensure the actions are taken forward.
I look forward to working with our partners Historic Environment Scotland and Edinburgh World Heritage as we implement the plan over the next five years."
Adam Wilkinson, Director of Edinburgh World Heritage added:
We believe that the city's world heritage status should be a dynamic force that benefits everyone.
"There is clearly more work to make this a reality, for example to ensure young people are engaged with and understand our heritage. The new plan will help us to address this issue, among others which have been voiced by the public."
Barbara Cummins, Director of Heritage at Historic Environment Scotland said: 'The Old and New Towns of Edinburgh are one of Scotland's six extraordinary and diverse World Heritage Sites.
The opportunities and challenges facing Edinburgh as our vibrant capital city are complex and many, but this plan goes a long way to respond to these.
"We look forward to Edinburgh becoming an example of how best to manage our heritage in the context of a thriving urban environment."
The plan is available to view in full here.
About Historic Environment Scotland (HES)
Year of Young People 2018
The Year of Young People (YoYP 2018) will inspire Scotland through its young people aged 8 to 26, celebrating their achievements, valuing their contributions to communities and creating new opportunities for them to shine locally, nationally and globally. Over 200 young people throughout Scotland will become #YOYP2018 Ambassadors, ensuring their communities know about local opportunities to celebrate young people.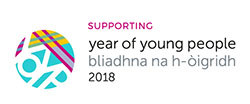 Follow Historic Environment Scotland
Twitter: @HistEnvScot | @welovehistory 
Facebook: @HistoricEnvScotland | @VisitHistoricScotland
For further information, please contact:
Seumas Skinner 
Historic Environment Scotland Media Office
Direct Line: 0131 668 8714
Mobile: 07776 243 809
seumas.skinner@hes.scot