In a powerful short film launched today, Scottish-Nigerian supermodel, actress and activist Eunice Olumide MBE calls for culture to be front and centre of climate action.
"Economists, scientists and politicians can't fix the climate emergency on their own. They can't change the way people think and that's what is required. Climate change needs cultural change and cultural players are waiting to help, armed with powerful skills, resources and audiences."
In Climate Action Needs Culture, created by Creative Carbon Scotland and partners from across the Scottish cultural sector – including Historic Environment Scotland (HES) - for the UN Climate Change Conference COP26 at Glasgow, Olumide says "Reaching net zero and a world adapted to the changed climate will require massive global transformation. But without culture providing a new positive vision of the future, can we actually create it?"
The film strongly argues that culture is the secret ally of climate policy makers. 
Culture is a powerful force to shift societies' embedded thinking and transform the status quo that's only working for a small minority. Artists, historians and librarians think differently. They bring different imaginations, skills and experiences that can help other professionals think outside the usual boxes."
Ben Twist, Director of Creative Carbon Scotland, the charity working to put culture at the heart of a sustainable Scotland, says "Scotland's cultural institutions and creative sector have a compelling story to tell of the dynamic ways they can and do contribute to climate action but it's a story that has been often overlooked until now. We realized COP26 was a perfect time to share this story through the film and the compelling voice of Eunice Olumide." Twist added "As the climate emergency grows more intense, increased public understanding and engagement are urgently required and innovative ways of thinking and working are needed, and the film addresses this head-on."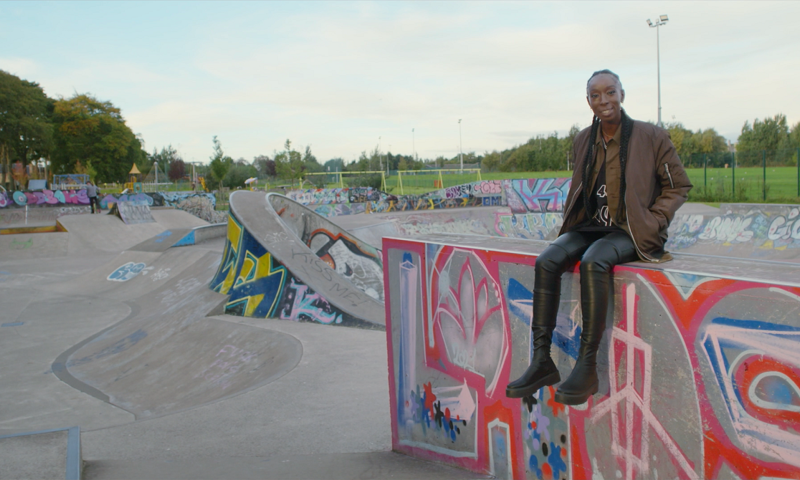 Ewan Hyslop, Head of Technical Research and Science at Historic Environment Scotland (HES), said: "We are pleased to have come together with our partners across the cultural sector in Scotland to support the development of this powerful film and to amplify our voices in support of climate action, marking an important step change for the sector. 
"Cultural organisations in Scotland engage and interact with millions of people every year in a range of different ways, and in this crucial year for climate action, we want to harness the power of arts, culture and heritage to tell our climate story, engage people with climate issues in a meaningful way and encourage and inspire the positive and sustainable behaviour change that will be required to for our transition to a resilient, net-zero society."
Climate Action Needs Culture was produced by Picture Zero, the film company specialising in climate solutions and human climate change stories. The partner organizations who collaborated with Creative Carbon Scotland on the project are Creative Scotland, Historic Environment Scotland, Museums Galleries Scotland, National Galleries Scotland, the National Library Scotland and the Scottish Library and Information Council. 
After watching the film, CCS and the partner cultural organisations hope that players from both the climate and the culture sides will start collaborating; that policy makers will want to learn more; and that members of the public will ask their favourite arts and cultural organisations how they are responding to the climate emergency. 
Read more on the Creative Carbon Scotland website.