Crop marks showing ancient settlements and Roman fortifications, which are otherwise hidden under the plough soil, are being documented by Historic Environment Scotland.
Newly discovered sites revealed by HES' aerial survey team during the recent warm weather include Iron Age souterrains in the Borders – a rare find in this part of Scotland – and a Roman temporary camp. The camp was discovered within the known Roman complex of sites at Lyne near Peebles and adds to the significance of the complex, which already includes two forts and two additional temporary camps.
The extensive marks form as the crops respond to dry conditions and have allowed the team to document known sites that have not been visible for many years. Iron Age burials, Neolithic pits and prehistoric settlements are all marked out in the fields, against a backdrop of long-infilled rivers and streams which tell the story of Scotland's landscape.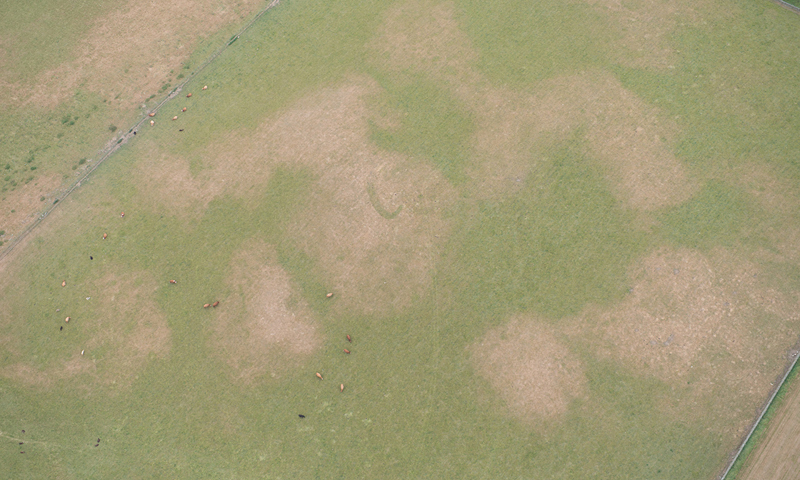 Dave Cowley, Aerial Survey Project Manager at Historic Environment Scotland, said:
"Aerial surveys of Scotland have been carried out since the 1930s, with each year usually adding a little more to the patchwork of our knowledge.
"We depend on dry years to bring out the buried remains in the crops, so we are currently out hunting for new clues from the skies while the good weather lasts. The conditions this year are showing us many sites that we knew were there, but may not have seen in recent damp summers, as well as revealing new archaeological sites that add to our ability to see into the past to tell Scotland's story."
Historic Environment Scotland's aerial survey team search Scotland from the sky in order to understand and record Scotland's historic environment, and have discovered and recorded more than 9,000 buried sites to date. 
About Historic Environment Scotland (HES)
Year of Young People 2018
The Year of Young People (YoYP 2018) will inspire Scotland through its young people aged 8 to 26, celebrating their achievements, valuing their contributions to communities and creating new opportunities for them to shine locally, nationally and globally. Over 200 young people throughout Scotland will become #YOYP2018 Ambassadors, ensuring their communities know about local opportunities to celebrate young people.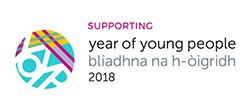 Follow Historic Environment Scotland
Twitter: @HistEnvScot | @welovehistory
Facebook: @HistoricEnvScotland | @VisitHistoricScotland
Instagram: @HistEnvScot | @historicscotland
For further information, please contact:
Stacey Dent
Historic Environment Scotland Media Office
Direct line: 0131 668 8097
Mobile: 07557 489 322
communications@hes.scot