The Cabinet Secretary for Culture, Tourism and External Affairs, Fiona Hyslop, today – Friday 28th October – announced the appointment of Ian Brennan and Ian Robertson as Trustees and the reappointment of Ken Thomson and Janet Brennan to the board for Historic Environment Scotland (HES).
Ian Brennan is Director of Finance and Risk at the Scottish Housing Regulator. From November 2013 until July 2016 he was a member of the Board of Glasgow Kelvin College where he chaired the Financial Control Committee. He was also a member of the Board of Cardonald College from 2005-2013 and served as vice chair from 2011 to 2013. Ian has previously held positions in higher education, the NHS and the Accounts Commission and holds a degree in Business from Strathclyde University and an MBA from the University of Glasgow.
Working for over 30 years in the international energy business, Ian Robertson has held positions at Vice President and Executive Vice President level and retired in 2014 when he was CFO and Executive Vice President for Royal Dutch Shell's global downstream business. He is a Trustee and President of the Shell Trust Bermuda. Ian has extensive experience across many cultures of business strategy. A business management graduate and Fellow of the Chartered Institute of Management Accountants, Ian is currently working on a portfolio of non-executive and consultancy work.
Chair of Historic Environment Scotland, Jane Ryder, OBE, said: "I am very pleased to welcome Ian Brennan and Ian Robertson to the Board of HES. They bring a wealth of financial and business experience, drawn from across the public and private sector, and they will be a great asset to HES. Together with the reappointment of Dr Ken Thomson and Dr Janet Brennan, current Board members, as well as the recent arrival of our new Chief Executive, Alex Paterson, we have an exciting mix of change and continuity for HES as we celebrate our first anniversary."
Reappointment to the HES board for Dr Ken Thomson, Principal and Chief Executive of Forth Valley College – a leading centre for skills and traineeship and is also a UK award winner for innovation in 2015 – and Dr Janet Brennan, Chair of the Scottish Castles Association and a champion of the historic built environment, were also announced today. The first Chair and board members for HES were announced by Fiona Hyslop on 27th January 2015.
The appointments of Ian Robertson and Ian Brennan will be for four years from 1st of November 2016 to 31st of October 2020. The reappointments of Ken Thomson and Janet Brennan will run for four years from 19th of January 2017 until 18th January 2021.
These appointments are regulated by the Commissioner for Ethical Standards in Public Life in Scotland. Both appointments and reappointments for HES are non-remunerated and hold a time commitment of 20 days per year.
Further details and information can be found on the Scottish Government's Public Appointments website.
About Historic Environment Scotland (HES)
Year of Innovation, Architecture and Design 2016
2016 is the Year of Innovation, Architecture and Design (IAD). Through a series of exciting events and activity, the year will showcase Scotland's position as an "innovation nation", its outstanding built heritage, and its thriving, internationally acclaimed creative industries sector. This is a Scottish Government initiative being led by VisitScotland and supported by a variety of partners.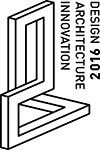 Follow Historic Environment Scotland
Twitter: @HistEnvScot | @welovehistory 
Facebook: @HistoricEnvScotland | @VisitHistoricScotland
For further information, please contact:
Grant Thomson
Historic Environment Scotland Media Office
Direct Line: 0131 668 8603
Mobile: 07580 702 611
grant.thomson@hes.scot