A new exhibition showing how silver, not gold, became the most important precious metal in Scotland over the course of the first millennium AD is heading to Duff House.
Scotland's Early Silver, created by National Museums Scotland and supported by Glenmorangie, will be on display at the Georgian mansion in Banff from Friday 12 October 2018 to Sunday 17 March 2019.
Featuring spectacular objects dating from AD75 to AD1000, and supported by The Glenmorangie Research Project on Early Medieval Scotland, Scotland's Early Silver explores the part that silver played in the transformation of society in Scotland throughout the first millennium AD.
This touring exhibition includes the Gaulcross hoard on its first full public display. The hoard was excavated in Aberdeenshire in 2013 and 2014 as archaeologists from National Museums Scotland and The University of Aberdeen researched and revisited the site of an earlier find from 1838 and unearthed 80 new pieces of silver. The Gaulcross hoard dates from the 5th century AD, and has cast new light on how early Roman silver was recycled and repurposed over the centuries.
The exhibition also includes the recently discovered hoard from Dairsie in Fife, which dates to the late 3rd century AD and is the earliest known example of hacksilver from anywhere beyond the Roman frontier.
Visitors will also enjoy a series of short films which explain the history of some of the pieces, their discovery, and how they have been conserved for future generations.
Corinna Leenen, Duff House Collections Manager at Historic Environment Scotland (HES), said:
"We're very pleased to be able to bring this fantastic National Museums Scotland touring exhibition to Duff House.
"We're particularly excited to be exhibiting the Gaulcross hoard, which was discovered not too far from Duff House and sheds some light on what life was like in the north-east of Scotland over one thousand years ago."
New research and recent archaeological discoveries chart the first thousand years of silver in Scotland. The exhibition showcases Scotland's earliest silver, arriving with the Roman army, and highlights the lasting impact this new material had on early Medieval Scotland, when Roman silver objects were hacked up, melted down and recycled to make iconic early Medieval treasures like massive silver chains and ornate brooches.
Alanna Davidson, Touring Exhibitions Manager at National Museums Scotland said: "We are delighted to tour Scotland's Early Silver to Duff House and to share some outstanding silver items from the national collections with our partners. The exhibition has proved to be hugely popular to date and we hope that it will continue to draw large numbers of visitors during its time in Banff."
The exhibition also reflects recent scholarship undertaken to place Scotland's early silver in a European context through a research network project supported by the UK Arts and Humanities Research Council.
The exhibition has been made possible by an innovative partnership between The Glenmorangie Company and National Museums Scotland. Since 2008, this association has supported the Museum's academic research and public engagement activities and funded an archaeological research post. The basis for the partnership comes from the eighth-century Hilton of Cadboll Stone, on display in the National Museum of Scotland's Early People gallery. The Hilton of Cadboll stone was discovered near Glenmorangie Distillery in Ross-shire at the Hilton of Cadboll Chapel which is managed by Historic Environment Scotland, and is the inspiration for the brand icon that adorns Glenmorangie's range of single malt whiskies.
Scotland's Early Silver is now on display at Duff House until Sunday 17th March 2019. Entry to view the exhibition is included in the Duff House admission price, and is free for members.
Find out more about Duff House.
Scotland's Early Silver is a National Museums Scotland touring exhibition #EarlySilver
About Duff House
Duff House is a masterpiece of baroque architecture and one of the most important buildings in the north of Scotland. It was designed in 1735 by the renowned Scottish architect William Adam and is now a five-star visitor attraction, run in partnership by Historic Environment Scotland, the National Galleries of Scotland and Aberdeenshire Council. The National Galleries provides most of the artworks on permanent display in the House, including important paintings by El Greco, Gainsborough and Raeburn, and contributes to the regular programme of exhibitions and displays.
About Historic Environment Scotland (HES)
Year of Young People 2018
The Year of Young People (YoYP 2018) will inspire Scotland through its young people aged 8 to 26, celebrating their achievements, valuing their contributions to communities and creating new opportunities for them to shine locally, nationally and globally. Over 200 young people throughout Scotland will become #YOYP2018 Ambassadors, ensuring their communities know about local opportunities to celebrate young people.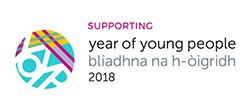 Follow Historic Environment Scotland
Twitter: @HistEnvScot | @welovehistory
Facebook: @HistoricEnvScotland | @VisitHistoricScotland
For further information, please contact:
Claire Mullaney
Historic Environment Scotland Media Office
Direct Line: 0131 668 8588
Mobile: 07881 512 379
communications@hes.scot