Visitors to Dunfermline Abbey and Palace, which is the resting place to a number of Scottish monarchs, are now able to see how the historic site developed over the centuries. A new student-designed and built, interactive model shows the site at four key periods, spanning 1,000 years of history and its journey from a modest priory to an impressive abbey.
Historic Environment Scotland charged students on The City of Glasgow College's HND Model Making course to research, develop, design and build a model that would form a new piece of interactive visitor interpretation. The completion of this unique educational project also helps mark Scotland's Year of Innovation, Architecture and Design.
The two-year-long project, which was run in partnership with Historic Environment Scotland and the College, saw the students gain live project work experience as they responded to a real client brief. The second year students and their tutors visited the site, which dates back to the 11th century, to discover more about its history and its development, as well as the famous characters throughout Scottish history who helped shape its use and layout changes over the centuries.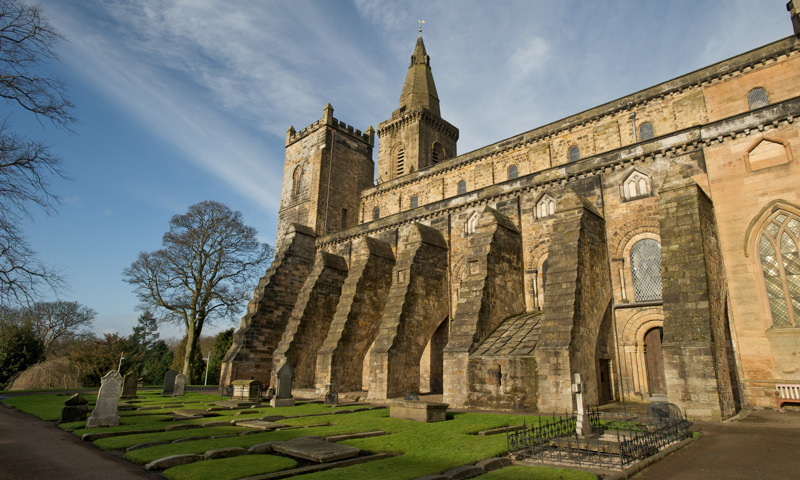 Fiona Davidson, Learning Officer at Historic Environment Scotland, said: "Complete with colour coded building footprints and movable model structures, this hands-on interpretation offers our visitors a new and exciting way of engaging with the story of this historically significant site. By recreating its architectural development and layout changes throughout the ages, for themselves, visitors will gain a better understanding of the site and ruinous buildings that surround them today.
The City of Glasgow College students approached this project with a great level of enthusiasm and impressed us with their detailed proposals and design concepts. The result is a great addition to the overall visitor experience at Dunfermline Abbey and Palace.
"The completion of this two-year project is also made doubly special during Scotland's Year of Innovation, Architecture and Design."
The recently installed model represents the site at four key periods in its history. The site is shown in 1300, by which date the small priory established by St Margaret around 1070 has been enlarged by her son, David I, to form a great abbey. By 1400, the refectory – damaged during the Wars of Independence – has been rebuilt on a grand scale. The work was funded by Robert the Bruce, who is also buried at Dunfermline Abbey and Palace.
The model also shows the site 200 years later, in 1600. By this time, the abbey has fallen out of use after the Protestant Reformation of 1560. James VI has given Dunfermline to his new wife, Anna of Denmark, who remodelled the abbey guesthouse to transform it into her favourite royal palace. Lastly, it shows how the site looked in 1850, after the medieval church choir had been demolished and a new parish church built on the site.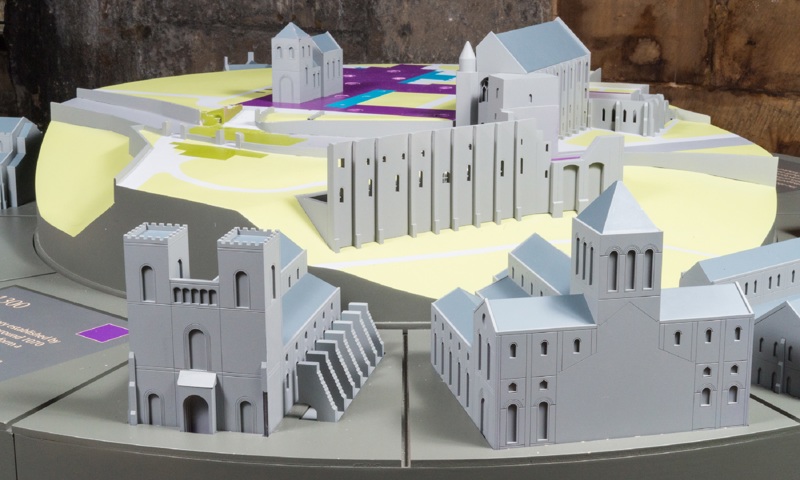 The City of Glasgow College's Model Making Course Tutor, Simon Atkinson, added: "Having an opportunity to work with a 'live' client is a very important part of The City of Glasgow College HND Model Making course, and the Dunfermline Abbey and Palace model project has been no exception. The students were asked to design and build a fully interactive Model display which tested their research and design skills and gave them a taste of the challenges associated with a complex professional commission.
"The final result has been a tribute to their creativity and model making abilities which are of immeasurable value as they progress into industry."
About Historic Environment Scotland (HES)
As of the 1st October 2015, Historic Scotland and RCAHMS came together to form a new lead public body charged with caring for, protecting and promoting the historic environment. The new body Historic Environment Scotland (HES) will lead on delivering Scotland's first strategy for the historic environment, Our Place in Time.
Historic Scotland is a sub brand of HES.
View our press pack and keep up to date by registering for media release email alerts. If you wish to unsubscribe, please contact us.
Year of Innovation, Architecture and Design 2016
2016 is the Year of Innovation, Architecture and Design (IAD). Through a series of exciting events and activity, the year will showcase Scotland's position as an "innovation nation", its outstanding built heritage, and its thriving, internationally acclaimed creative industries sector. This is a Scottish Government initiative being led by VisitScotland and supported by a variety of partners.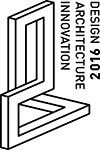 Follow Historic Environment Scotland
Twitter: @HistEnvScot | @welovehistory 
Facebook: @HistoricEnvScotland | @VisitHistoricScotland
For further information, please contact:
Grant Thomson 
Historic Environment Scotland Media Office
Direct Line: 0131 668 8603
Mobile: 07580 702 611
grant.thomson@hes.scot