Scotland has an incredibly rich heritage and our listed buildings are a part of that wonderful legacy.
It's important that our listed buildings reflect what communities consider their heritage to be. As part of our 'What's Your Heritage?' campaign, we asked people up and down the country what types of buildings they wanted to see listed, and the feedback was that listed buildings should represent how ordinary people lived and worked.
The multi storey blocks in Aberdeen tell us how the city and its architects responded to the challenges of housing large amounts of people in the city centre at that time - like the historic tenement building, albeit made from concrete and soaring higher in the sky.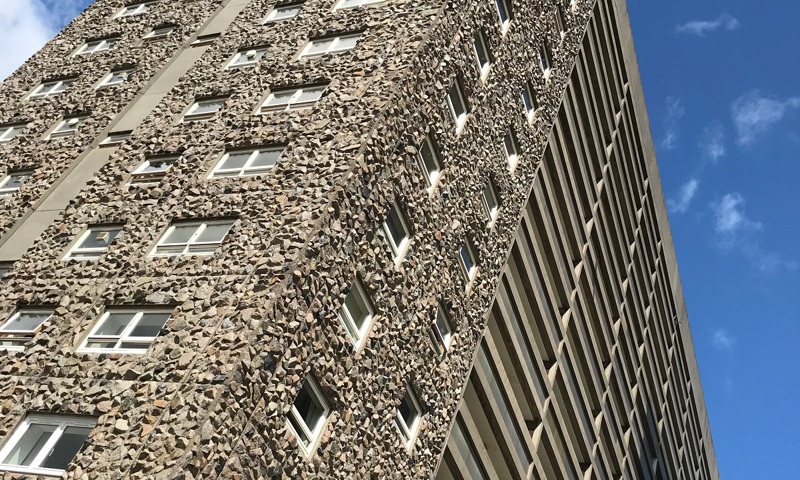 While there is a love-hate relationship with architecture built after the Second World War, these buildings have an important part to play in telling Scotland's story.
There are many myths surrounding listings, and we hope to dispel some of these during our six-week consultation. We're encouraging the local community to have an open discussion with us and share their views – either online or in person at our drop-in events.
If we decided to list the Aberdeen multi-storey flats, we would focus on how they look from the outside – not the inside of people's homes. I don't believe that a listing would make life difficult for residents. There is an assumption that listing will stop repairs and routine maintenance from being carried out. There would be no requirement for owners or tenants to seek permission to do general maintenance and like-for-like repairs and HES would not be not involved in this. Need a new kitchen? New bathroom? Replace your central heating? Go right ahead.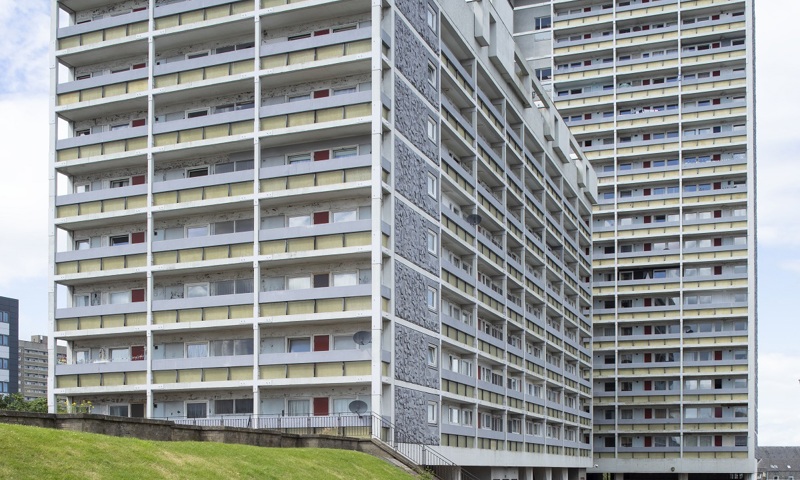 There is also a concern that if the flats are listed, they will have to stay there as they are forever. However, this is not the case. Listed buildings frequently need to change and adapt and being listed ensures that what makes the building special can be carefully thought about during that change process. Listed building consent is only required when alterations affect the overall character of the listed building.
Listing allows us to celebrate the ambitions and achievements of our ancestors, and recognise them for future generations, and it's time we embraced the variety and quality of Scotland's diverse heritage – from all periods of time and for all types of people.
We're looking forward to engaging with people during our consultation which launches on our website on Monday 14 October and welcome your views. We will also be hosting drop-in events from 2pm to 4pm on Monday 28 October and from 7.30am–9pm on Monday 11 November at Catherine Street Community Centre.
This article first appeared in the Press and Journal on 17 September 2019
About Historic Environment Scotland (HES)
We are the lead public body charged with caring for, protecting and promoting the historic environment. We will lead on delivering Scotland's first strategy for the historic environment,

 

Our Place in Time.
Historic Scotland, Scran, Canmore, The National Collection of Aerial Photography (NCAP), The Engine Shed, Stirling Castle and Edinburgh Castle are sub-brands of HES.
View our press pack and keep up to date by registering for media release email alerts. If you wish to unsubscribe, please contact us.
Follow Historic Environment Scotland
Twitter: @HistEnvScot | @welovehistory
Facebook: @HistoricEnvScotland | @VisitHistoricScotland
Instagram: @HistEnvScot | @historicscotland
For further information, please contact:
Stacey Dent
Historic Environment Scotland Media Office
Direct line: 0131 668 8097
Mobile: 07557 489 322
communications@hes.scot