Tickets are on sale now for a brand new and exclusive after-hours music and entertainment event happening at Edinburgh Castle in October 2018.
'Knight at the Castle' is an 18-and-over event featuring young Scottish creative talent and offering a vibrant mix of activities, DJs and roaming performers, bars, street food and surprises. It is supported by the Year of Young People 2018 (YoYP 2018) event fund, managed by EventScotland, part of VisitScotland's Events Directorate.
In 2018, Scotland puts its young people in the spotlight, celebrating their talents and contributions and creating new opportunities for them to shine. A year-long programme of events and activities will give young people in Scotland the opportunity to show the world what they are made of.
Knight at the Castle will feature a unique festival atmosphere and neon theme, which will bathe the iconic attraction in a range of kaleidoscopic colours for one night only on Friday 5th October from 7-10pm. This is the first time Historic Environment Scotland (HES) has organised an event of its kind at the castle.
Five themed lighting zones will see different areas of the castle lit up in neon hues. Each themed area will feature individual attractions and activities, including a neon salon, photo booth and make-your-own neon crown workshop, with plenty more drop-in activities and surprise encounters.
Young Scottish music acts will usher in and end the night's festivities on the Esplanade, with Glasgow-based indie quartet 'West Princes' opening the event, and Dundee pop artist and headline act 'Be Charlotte' closing.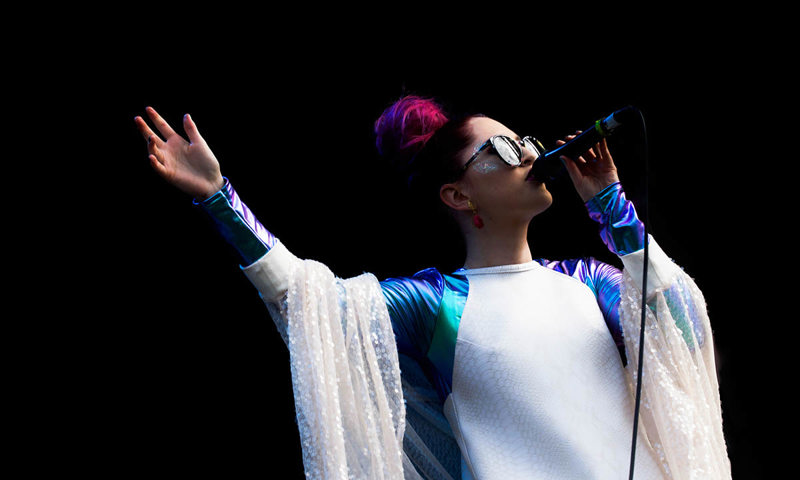 Visitors will still be able to explore Edinburgh Castle's fascinating historic exhibits and buildings, including the Prisons of War, Crown Jewels, and the Great Hall.
To support the aims of YoYP 2018, Knight at the Castle has been co-designed with young people since its inception. By integrating the event into their coursework objectives, a group of Edinburgh Napier University students has helped HES shape the event's creative 'neon' lighting scheme and the ticket price, with the target audience of 18-26 year olds in mind. A targeted ticket giveaway will also ensure an inclusive element, by providing opportunities for young people to attend who might not have had the chance to do so.
Craig Fletcher, HES Senior Learning Manager and event coordinator, said:
"This unique event will enable a new audience to experience their national heritage in a new light and has been creatively co-designed by young people.
"Edinburgh Castle provides an ideal setting for our signature Year of Young People 2018 event and it will come alive with an exciting after-hours programme created specifically for a young adult audience, and the young at heart."
Paul Bush OBE, VisitScotland's Director of Events, said:
"We are delighted to be supporting Knight at the Castle as part of the celebrations for Scotland's Year of Young People 2018. It is fantastic to see young people take such a central role in creating a colourful event for their peers at one of Scotland's most iconic landmarks. Knight at the Castle presents the perfect opportunity to see Edinburgh Castle and its extraordinary history in an entirely different, youthful new light."
Event headliner, Be Charlotte, said:
"I'm so excited to have the opportunity to headline Edinburgh Castle. It's a dream gig.
"The fact that it is Year of The Young People makes it even more special. It's a great initiative and I'm proud to be a part of it."
Edinburgh-based events listing guide, The List, will shortly unveil a competition for a young act to win the chance to perform a set at the event in a unique Edinburgh Castle location. The List is seeking singer songwriters, spoken word artists or comedians aged between 18 and 26 to take part in the competition, which will be judged and selected by a youth advisory group. Details will soon be provided on The List's website and on social media.
Knight at the Castle ticket prices start from £15 and are sure to sell out fast, with limited capacity. 
About Historic Environment Scotland (HES)
Year of Young People 2018
The Year of Young People (YoYP 2018) will inspire Scotland through its young people aged 8 to 26, celebrating their achievements, valuing their contributions to communities and creating new opportunities for them to shine locally, nationally and globally. Over 200 young people throughout Scotland will become #YOYP2018 Ambassadors, ensuring their communities know about local opportunities to celebrate young people.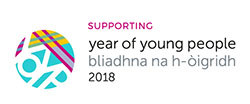 Follow Historic Environment Scotland
Twitter: @HistEnvScot | @welovehistory 
Facebook: @HistoricEnvScotland | @VisitHistoricScotland
For further information, please contact:
Blake Hardy
Historic Environment Scotland Media Office
Direct Line: 0131 668 8603
Mobile: 07776 226 414
communications@hes.scot