A new publication makes a compelling argument that the Picts of Northern Scotland offered a sequence of highly sophisticated responses to the politics of the rest of Britain and continental Europe. The project uncovered evidence that between the sixth and the sixteenth centuries, the little fishing village of Portmahomack was reinvented respectively as an elite settlement, a monastery, a Viking trading place, and a medieval township."  
From 1994, Portmahomack became the subject of one of the largest research excavations ever to have taken place on the Scottish mainland.
In the definitive report, Portmahomack on Tarbat Ness: Changing Ideologies in North-East Scotland, the co-directors of the project present new findings which suggest sophisticated settlements inhabited by intellectual leaders and master craftsmen.
The lead director, Professor Martin Carver explained: "The Picts emerge from our excavations as prominent players in early medieval Britain. In the 7th century, finds included a horse harness matched at the Anglo-Saxon royal burial site at Sutton Hoo in East Anglia, while in the 8th they are refining techniques for the production of vellum and vessels of precious metal used in early Christian ritual. And the monumental sculpture made in Easter Ross is the most accomplished known from anywhere in early Christian Europe".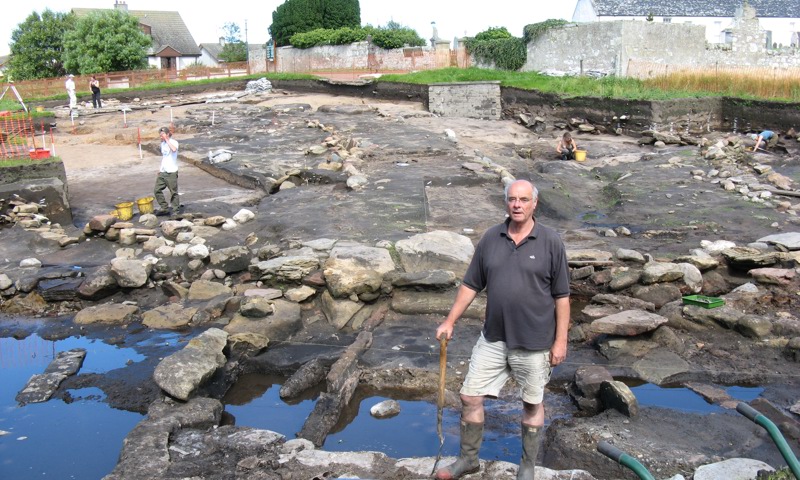 The Portmahomack site is now recognised as the site of a previously unknown 8th century Pictish monastery. However, this lasted only a century before its destruction by Vikings in 800 AD. Remarkably it recovered almost immediately as a secular trading place serving new masters but using the old monastic metal-working techniques. In the medieval centuries that followed, the inhabitants turned their energies to arable farming, fishing and iron working in a series of villages beside their parish church of St Colman. The excavation of the church itself offers a story of nine centuries of varied Christian worship.
The project was carried out by the University of York in partnership with FAS-Heritage Ltd, and funded by Historic Environment Scotland, Highland Council, the Heritage Lottery Fund, National Museums of Scotland and the University of York. The results were published by the Society of Antiquaries of Scotland. The project was initiated by the Tarbat Historic Trust, who initially invited Professor Carver to Portmahomack, and were involved throughout. The publication was authored by Professor Carver and Cecily Spall.
Tony Watson of the Tarbat Discovery Centre said:
This is a wonderful study that has been taking place in various forms for almost 25 years now, culminating in all the research being published in a single magnificent book, with publishing costs generously supported by Historic Environment Scotland.
"It has been a real pleasure working with Professor Carver and his team and what they have achieved here is of immense significance. Portmahomack is now recognised as being a site and museum with displayed finds of international importance."
Dr Lisa Brown, Archaeology Manager at Historic Environment Scotland, said: "Professor Carver's fascinating book provides a compelling case to challenge the idea that the North East of Scotland was somehow 'cut off' and isolated in this period of history. The results of his excavation work, presented in the publication of a book which is both informative and accessible, has revealed that people living there were in contact with their peers both within Britain and in continental Europe. I'm sure it will provide an invaluable resource for both academics and enthusiasts."
Today, Portmahomack is a tourist destination with its traditional harbour, swimming beach, golf, dolphin watching, fishing and other watersports. It has a permanent population of between 500 and 600 residents.
Portmahomack on Tarbat Ness: Changing Ideologies in North-East Scotland, sixth to sixteenth century ad is available to buy from the Society of Antiquaries of Scotland website for £30.
About Historic Environment Scotland (HES)
Year of Innovation, Architecture and Design 2016
2016 is the Year of Innovation, Architecture and Design (IAD). Through a series of exciting events and activity, the year will showcase Scotland's position as an "innovation nation", its outstanding built heritage, and its thriving, internationally acclaimed creative industries sector. This is a Scottish Government initiative being led by VisitScotland and supported by a variety of partners.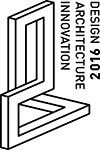 Follow Historic Environment Scotland
Twitter: @HistEnvScot | @welovehistory 
Facebook: @HistoricEnvScotland | @VisitHistoricScotland
For further information, please contact:
Alan Bannon
Historic Environment Scotland Media Office
Direct Line: 0131 668 8588
Mobile: 07854 366 805
alan.bannon@hes.scot