First Minister Nicola Sturgeon has today (10 April) welcomed progress on agreement for future exchanges of knowledge between Historic Environment Scotland (HES) and China's Palace Museum as the two organisations demonstrated examples of their latest 3D models and digital documentation technology.
Alongside Deputy Director of the Palace Museum, Wei Lou and Professor Richard Oram of Stirling University, Nicola Sturgeon examined detailed 3D models of the Forbidden City and was shown previews of a new 3D model of Stirling Castle. The digital models were exchanged as part of an agreement between HES, the Palace Museum and Stirling University to explore future documentation of heritage sites and build upon current cooperation.
Speaking on her visit to the Forbidden City, Beijing, First Minister Nicola Sturgeon said: "Scotland and China are both world-famous for our historic sites, so it is no surprise that Historic Environment Scotland and the Forbidden City have come together in this partnership.
"I have been very impressed with the 3D technology that I have seen. There is clearly huge potential to use this kind of technology to help people connect with history and gain a better understanding of their heritage.
"Collaboration like this can only help to bring our two countries closer together."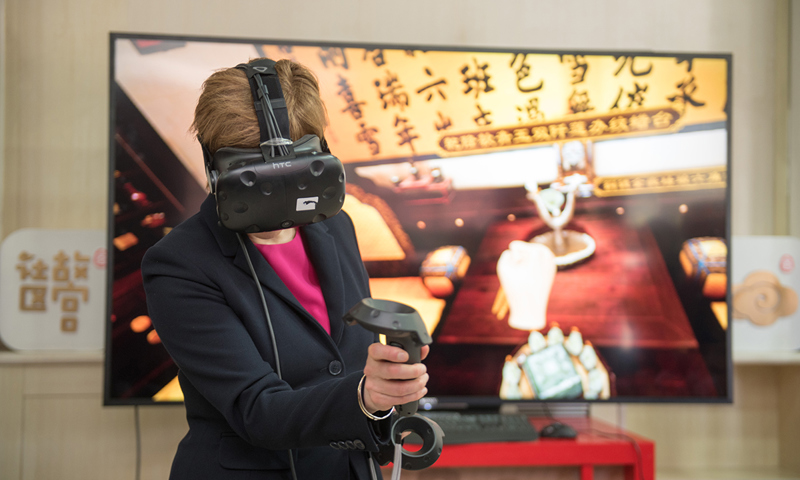 Commenting ahead of the event, Alex Paterson, Chief Executive of HES said: "We're immensely proud of the work we have been doing in digital innovation, and pleased to have the opportunity to share it with partners from around the world. HES has a strong track record in digital documentation of sites across the globe, from China to the USA.
"This agreement with the Palace Museum gives us the opportunity to exchange information on world leading documentation and conservation techniques which will bring benefits to both countries.
"The models we create from our scans can give people from all over the planet access to globally significant, immensely popular sites such as the Forbidden City, Edinburgh Castle or Skara Brae at Heart of Neolithic Orkney, which they might otherwise never be able to experience."
HES is in discussions to digitally document part of the Forbidden City called Yanxi Gong (the Palace of Prolonging Happiness). Built in 1909, the building - colloquially known as the "crystal palace" - was intended to house a hall surrounded by a massive fish tank, giving visitors a sense of peace and tranquillity under water. Due to financial shortfall, the structure was never fully completed and its iron framework remains an intriguing insight into early 20th century Chinese architecture.
HES is expected to draw on its experience documenting delicate iron framed structures, such as the Kibble Palace in Glasgow, to carry out a full survey. Academics from the Palace Museum are expected to explore Scotland's conservation efforts with a survey of Stirling's 16th century Chapel Royal.
The agreement between the Palace Museum, HES and Stirling University has already seen benefits for Scotland, with an exhibition of detailed replicas of famous Chinese artefacts – including two reproduction Terracotta Warriors – placed on display at Stirling Castle in 2017.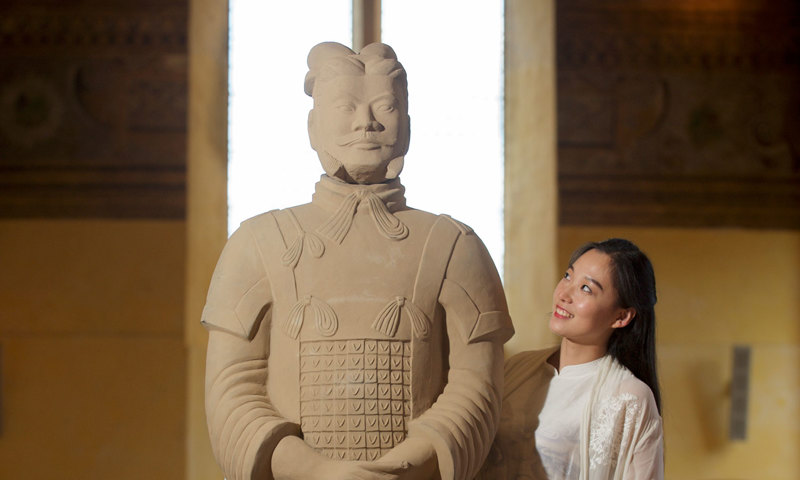 HES previously documented the Eastern Qing Tomb as part of the Scottish Ten project to capture detailed digital images of the then five Scottish UNESCO World Heritage Sites and five international heritage sites. The project was launched to demonstrate the sector-leading skills and techniques used by HES and how they could be used to protect heritage sites. The Chinese Government was gifted with copies of the highly detailed scans and 3D models created by HES.
About Historic Environment Scotland (HES)
Year of Young People 2018
The Year of Young People (YoYP 2018) will inspire Scotland through its young people aged 8 to 26, celebrating their achievements, valuing their contributions to communities and creating new opportunities for them to shine locally, nationally and globally. Over 200 young people throughout Scotland will become #YOYP2018 Ambassadors, ensuring their communities know about local opportunities to celebrate young people.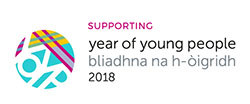 Follow Historic Environment Scotland
Twitter: @HistEnvScot | @welovehistory 
Facebook: @HistoricEnvScotland | @VisitHistoricScotland
For further information, please contact:
Seumas Skinner 
Historic Environment Scotland Media Office
Direct Line: 0131 668 8714
Mobile: 07776 243 809
seumas.skinner@hes.scot