In the next instalment of the successful 'Monument Monitor' citizen science project, Historic Environment Scotland (HES) is inviting the public to submit their photos taken while visiting renowned heritage sites, like the Ring of Brodgar in Orkney, to help conservation and monitoring efforts.  
The 4000-year-old Ring of Brodgar, one of the largest stone circles in Britain, is one of the iconic landmarks that makes up the UNESCO designated Heart of Neolithic Orkney World Heritage Site. The low-lying position of the site, exposed terrain, and proximity to two major bodies of water have long posed challenges in drainage and erosion and wear to the turf.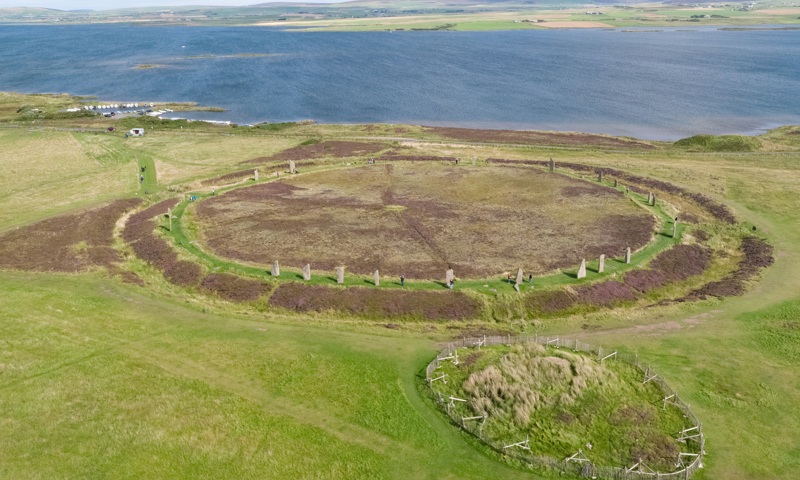 Since 2018, HES have implemented a management plan at Ring of Brodgar, which includes a one-way system and alternating routes around the circle, to allow sections of the inner grass path to rest and regenerate. However, photos of popular heritage sites provide further insight into the day-to-day conditions of properties, such as Ring of Brodgar, while also giving visitors the opportunity to get involved in some valuable citizen science.  
Citizen science is an increasingly popular approach to foster engagement with volunteers and local communities in interesting scientific projects that are relevant to them and is mutually beneficial for both the project and the volunteers.   
Monument Monitor, which was originally a collaborative research project between HES and the Institute of Sustainable Heritage at University College London, run by Rosie Brigham for her PhD research and latterly funded through the University College London EPSRC Impact Acceleration Account, aims to use crowdsourcing conservation to further help preserve important and much-loved heritage sites for generations to come.  
Whether it be photos of erosion, water damage, vandalism or littering, submissions to Monument Monitor have already helped to combat heritage crime and monitor the impacts of climate change on some of the more remote sites across the HES estate. 
Adam Frost, Senior Digital Documentation Officer at HES, said:
Since launching in 2018, the Monument Monitor project has been a really useful tool for conservation work across the sites we care for.
"Using pictures sent to us by visitors, we've been able to model how climate change will affect flooding at Machrie Moor Standing Stone Circle in Arran, as well as measure the impact of increased visitor footfall at Clava Cairns. 
"At Ring of Brodgar we're monitoring the effects of climate change, and we want to capture images that record how well the site can drain after increasing incidences of extreme weather. We hope that visitors to the site over the summer will be inspired to get involved in the care of this unique monument and send us their snaps!"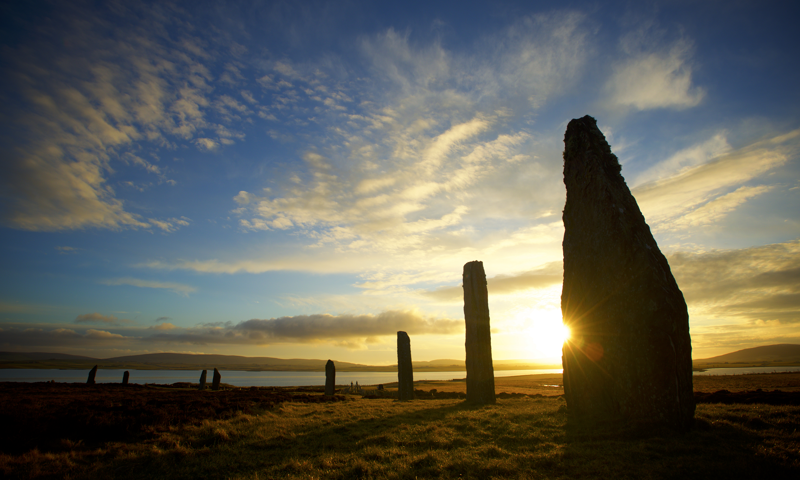 Interested in learning more about citizen science? HES has launched its own Inform Guide which provides a basis of engaging volunteers and local communities in scientific research projects and reveals the benefits of successful citizen science projects.  
Further information about how the public can get involved in citizen science whilst visiting some of their favourite heritage sites, along with the Citizen Science Inform Guide, authored by Rosie Brigham, can be accessed on the HES website.
About Historic Environment Scotland (HES) 
We are the lead public body charged with caring for, protecting and promoting the historic environment. We will lead on delivering Scotland's first strategy for the historic environment, Our Place in Time.
Historic Scotland, Scran, Canmore, The National Collection of Aerial Photography (NCAP), The Engine Shed, Stirling Castle and Edinburgh Castle are sub-brands of HES.
View our press pack and keep up to date by registering for media release email alerts. If you wish to unsubscribe, please contact us.
Follow Historic Environment Scotland
Twitter: @HistEnvScot | @welovehistory
Facebook: @HistoricEnvScotland | @VisitHistoricScotland
Instagram: @HistEnvScot | @historicscotland
For further information, please contact: